Show me who your clients are, and I'll show you who you are
By Scott Ginsberg, Head of Content, Metric Digital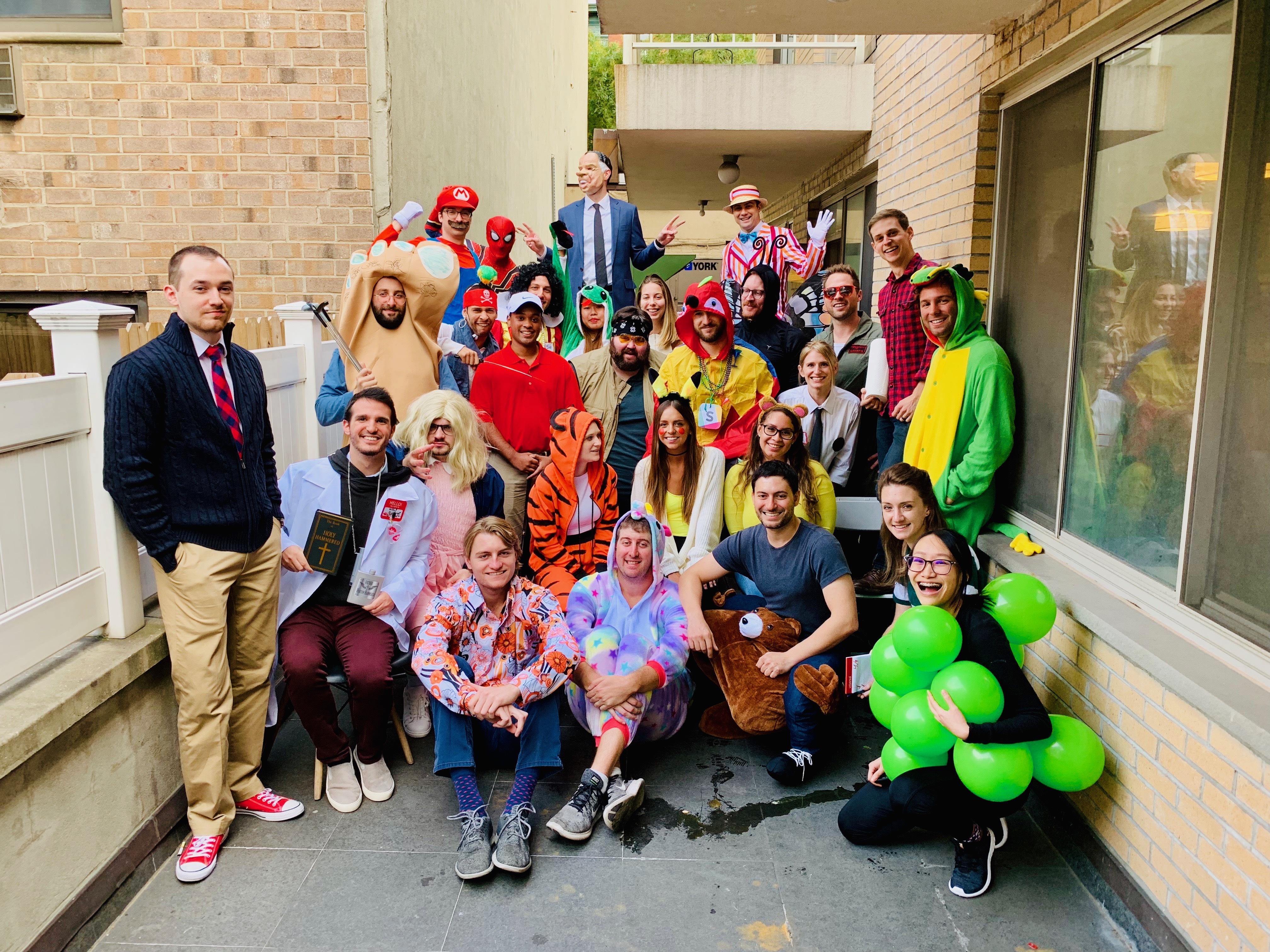 "Show me who your friends are, and I'll show you who you are."
This proverb has profound implications in the world of client services. The company that your company keeps not only has the power to transform your business, but transform the way you think about business itself.
In a world where too many marketing agencies are cagey and opaque about their client roster (sorry, they say, we can't share that with you because it's proprietary), perhaps this proverb could have a business version:
"Show me who your clients are, and I'll show you what your business is."
Since our agency's inception in 2013, our team has had the privilege to work with a wide variety of cool and exciting brands, from disruptive startups we've grown from $0 in spend to 9 figure exits, to Fortune 500 companies who are retaining their market position, creating innovation, and growing their revenues profitably.
And since the most common question we get from job candidates is, "What do you like most about working here?" we wanted to answer that through the lens of some of our team members, the company we keep, and the growth those companies have enabled.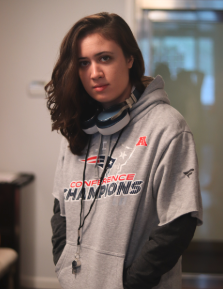 Margaret Fortner, Senior Digital Specialist, (and a diehard fan of all things Boston) cites our client mix as the driver of her project variability:
"For me, that's important. I need to jump from thing to thing to thing to be productive, and if I have to work on the same thing all the time (which is what can happen when you're in house) it can get dull quickly. Here, you can use the things that you learn from the different clients in real time. There's a lot of cross pollination of ideas."
Recently, she told me, the team tested a strategy for a men's clothing line that was immensely useful for a women's beauty brand. Now, those two are completely different verticals, company sizes and target audiences, and you'd never think one would inform the other. But that variability transfers, which ramps up our learning exponentially. (Check out one of our case studies from this brand here!)
This is a key benefit of having a mix of clients, from disruptive upstarts to growth stage brands to giant corporations, across various verticals. The cross pollination happens naturally. With larger brands and larger budgets, for example, our team has more room to test and prove out performance theories. And when something takes and performs well for larger brands at large scale, the reward potential is astronomical.
Margaret also discussed the big wins of working with small brands:
"Our clients reap the benefits of previously tested tactics that we recommend to them, and end up getting the same treatment as more established brands. Newer, scrappier companies benefit from creating a meaningful client connection and unique knowledge to which they may not have otherwise had access."
Compare that type of client base with larger agencies, where you've theoretically got people who are experienced, but only at one thing, for many years. The multiplicity of all the different work we do ends up being a resource for everyone.
Are all of your clients excited to be trying new things and exploring new avenues for marketing? If not, consider taking the first step. Lead with your curiosity. Don't stop asking questions and trying new things. Ask why things are happening and look for answers. Before long, you'll begin to attract clients who truly want to improve too.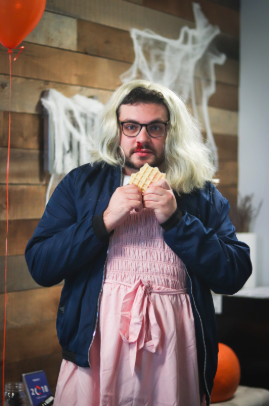 Zachary Goldberg, another one of our Digital Specialists (and a massive Stranger Things fan) says our agency's client mix is fascinating on both sides of the spectrum.
"If you're a successful large company, there's a lot of digital marketing strategy you already know about, since you've been through the ringer before. That historical knowledge is priceless. On the other hand, if you're a new small company who has just started its journey and beat out the competition, it means you did something to get there that is unique to your brand. Both are useful."
As a result of this client mix, Zach said, he can approach a veteran businesses and make compelling recommendations:
"Hey, I know you've had your Facebook bidding process that works really well for you and we've had success so far, but have you seen what Mack Weldon did? They're wiping the floor with the competition and we can learn from them."
At the same time, Zach explains how he can reach out to our smaller clients with myriad strategies and tactics within the ad platforms, many of which can benefit their brands, irrespective of size or vertical.
"Think of it this way. Smaller brands are cool, bigger brands are successful. And both want what the other has. That's the kind of strategy we can uniquely bring to our clients, thanks to Metric's diverse book of business. Everybody wins."
Are your clients willing to experiment and build wiggle room for innovation into their projects? If not, consider taking more ownership. Recommend and do what you would do if you owned the business you're working on. Lead your clients where you think they should go and get them there. And even if they're nervous along the way, they'll thank you when they eventually look at their revenue growth.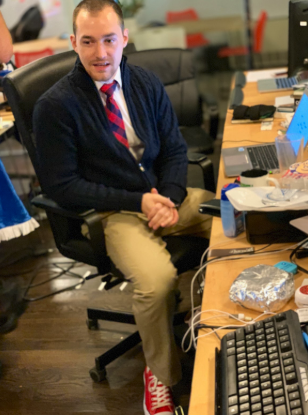 Steve Geick, Senior Digital Specialist, (who's got the Mr. Rogers look down pat), has worked both on the agency and the brand side.
He told me that working with a variety of different clients is one of the top benefits of being at at our agency. For him, it all comes back to curiosity.
"The diversity forces you to learn more about what you could be doing in each of these ad platforms in a way that you might not otherwise be incentivized to. Whereas if you were only working with one type of client, you wouldn't get the level of insight."
"Say you have an apparel client seeing success with a particular approach to ad campaigns. That bidding strategy could also apply to a venture capital firm or saas client. Even if it doesn't carry over perfectly, it's still worth experimenting with. Clients expect to be stretched, and when it works, it's very rewarding. Even if it doesn't work, we learn anyway and push through to the next challenge."
Are your clients ramping up their own learning as much as you? If not, think about answering key questions for them. Why is this happening in my account? What could I do to make this better? What are other companies doing to grow?
Here at Metric, we're proud have clients that are big companies who spend a lot of money. They can scale, put more resources to behind campaigns, and we as digital specialists can double down on experimenting and make a big impact on their spending with over six figure budgets.
But we're also thrilled to work with clients who have lower budgets. These brands are looking to us to lead them on a much wider variety of topics. And for those of us who are entrepreneurial, and want to have a impact at an organization, it's extremely rewarding. Those clients may be doing a couple million dollars in revenue and our direct contact is a senior executive founder, and we're in a position to have a profound impact on the growth curve of that business by the recommendations that we give.
What's more, our client mix goes beyond simply size. Regardless of how many employees a company has, how many years they've been business, or how much monthly budget they have, the predominant attitude among most of our clients is driven by a direct to consumer and disruptive brand ethos.
Meaning, use your grit to keep testing yourself.
Meaning, run tests and experiment and work to be better.
Meaning, don't stay in your lane if the traffic isn't going anywhere.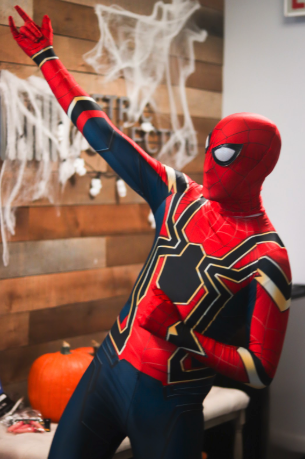 Matthew Breagy, Digital Specialist (and weekend superhero) said it best:

"My client base includes everything from buying fish online to veterans integrating into the workforce to philosophy classes to lab made diamonds to an historic fashion brand.
"But the unifying factor is, people are always really excited to be trying new things and exploring new avenues for marketing."
Ultimately, what do we like most about working here?
It's who our clients are, the results we've achieved together, and the culture we've built along the way.
Who we serve is who we are, and we couldn't be prouder.