Metric Digital's Teamwork Algorithm: Attitude, Energy, Support & Space
By Tammy Delgado, Digital Specialist, Metric Digital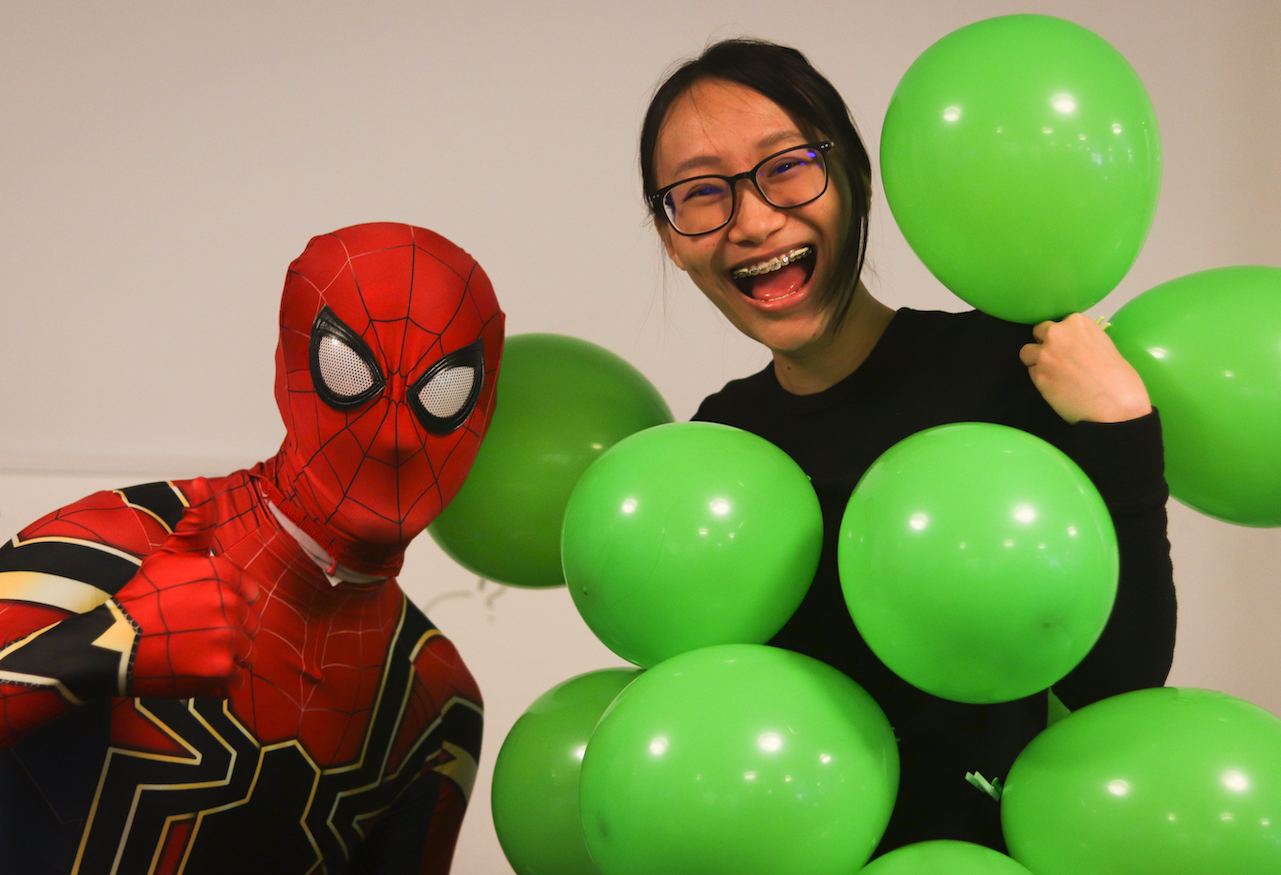 What does teamwork mean at Metric Digital?
Let's start with the short answer:
We believe teamwork means using our competitive fire to improve ourselves, while also supporting and elevating our teammates. It means discovering the things that make a big difference for our clients or our own productivity, and sharing that knowledge. And if someone on the team is looking stressed or seems to be having a tough day, we offer help instead of waiting to be asked.
Next, we will dive into several specifics. You could say Metric Digital's Teamwork Algorithm is:
(Attitude) + (Energy) + (Support) x (Space)
Let's start with attitude and energy.
In my experience, it's hard to be a good teammate to someone who is always in a bad mood. Whereas if someone's energy and attitude are positive, it makes you feel better about coming into work every day. Metric makes it easy to get our work done because our collective attitude is positive overall, but not excessively so. There is no single, dominant, overpowering personality.
One expression of attitude and energy is through work ethic. People who are diligent about getting their part of the digital marketing pile done won't feel the need to delegate and force their work upon others. They know how to work together to find solutions.
Past jobs of mine have had higher ups who would pass all the work down the employee chain while they take a three hour lunch. Meanwhile, the rest of the team would be overworked and underpaid. One time we even checked Instagram only to find one of our company executives posting a selfie from their yoga studio. That's the opposite of teamwork.
That brings us to the variable of support. Here's how we think about this part of the teamwork algorithm here at Metric.
If you see someone on the team who is overwhelmed, and your workload isn't as heavy, ask them if they need a helping hand. Sometimes passing small tasks off to me can help them get the entire project done quicker. Here's one of our mantras we repeat around the office:
Don't make people ask you for help, offer it.
Our company values of teamwork and ownership go hand in hand.
The secret to elevating and supporting the team is finding the sweet spot between ability, timing and client needs. For example, if my coworker has executional campaign tasks that are highly mundane, but still need to be done, I will offer the last two hours of my day to help them push the project forward so they can focus their energies elsewhere. We can divide and conquer and still go home at a reasonable hour with top results.
On the other hand, if my coworker is heads down on strategic planning or forecasting, where knowing the ins and outs of their account is critical, I try not to step in. Because it would take them as much time to brief me on the project than it would for me to complete it. It is possible to help in the wrong direction, and we're careful not to do that. What I can do is sit down with someone for a few minutes and share use cases from my own clients. Because even if their vertical markets are different, the principles and strategies often cross over.
Slack is brilliant for this type of knowledge sharing. In our daily team chat, dozens of questions might be asked, and most of them are answered. Within five minutes, too. The best part is, we use that chat as a jumping off point for face to face interactions.
One of our senior specialists will often have pockets of time during his week where his plate isn't full. And so, he'll always make a point to ask if there's anything he can help with. For me, I'll often have a busy calendar early in the week, so I'll tell people that I can help out Thursday or Friday on whatever they need.
I think as long as you're clear about your ability and availability, then it's not an issue. As long as you understand and communicate your bandwidth properly, you won't risk overextending yourself. Admittedly, I have tried to help too many people with too many projects, and as a result, worked way later than I wanted to. But I never blamed the other person. I asked for it, so I chose to have a positive attitude about doing it.
One final variable that affects teamwork is environment.
Having an open office layout is important to teamwork. Metric's physical space allows anyone to collaborate with anyone. Slack is certainly helpful to do that digitally, but in terms of office layout, we're all near each other. That means you can stand up at your desk and see the whole of the team in one glance. That's super helpful if you're searching for someone with a specific skill set.
The noise can be frustrating at times, and I'm guilty of contributing to that because I have a loud laugh and often get caught in giggle traps. But it's a net positive overall. You have to think of it like this. Better to have an office that's a bit louder than dead silent. I've worked in places like that where nobody interacted with each other, and it's awful. The noise and energy make it easy for people to piggyback off each other's ideas and add value to the conversation. If somebody does just want to shoot the breeze, they can relocate to one of the couches without being a disruption.
Bottom line, teamwork isn't just a value we stick on the wall. It's something we practice on an hourly basis.
To reiterate Metric Digital's Teamwork Algorithm:
(Attitude) + (Energy) + (Support) x (Space)
Our combination of positive energy and attitude, constant operational support and a physical space conducive to collaboration, is the very reason our team is expanding at such a rapid pace.
Think you've got what it takes to join our growing team? We'd love to hear from you. See our many job openings here!