Email Marketing Specialist
We're looking for someone to work with the head of email to successfully guide clients through the end-to-end process of making world-class B2C email marketing programs.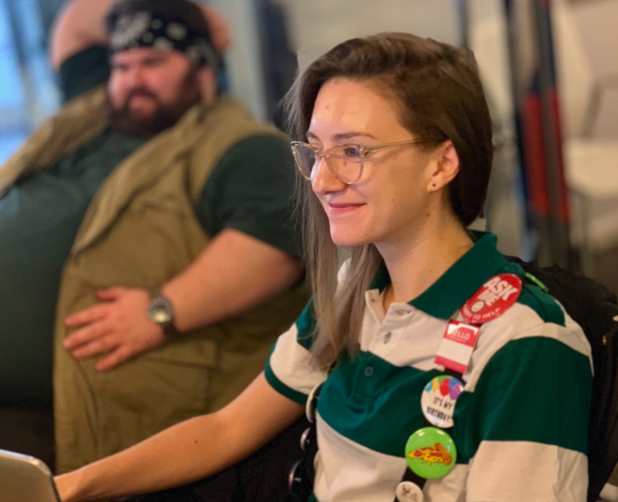 Metric Digital is a fast-growing performance marketing agency (over 3X monthly revenue in the last 16 months) that is responsible for digital marketing campaigns across multiple online channels for companies from the Fortune 100 to Startups in their earliest stages.
Want more insight into working at Metric Digital? Hannah Theurer, one of our Digital Specialists, had this to say:
"Our work is the perfect blend of getting to be creative and also flexing our analytical muscles. And as a person in general, I even think differently now about business. Outside of work, I find myself wondering what a brand's margins are."
As we've built email marketing up as a channel offering at Metric Digital over the last year, we've learned a lot. Our clients work in a variety of ESPs (Klaviyo, Mailchimp, Bronto, Dotmailer, and Zaius, just to name a few).

They're learning to be focused on LTV as an important metric. Getting their users to convert early and often is very important, and retaining users is becoming a larger focus every day.
The service we offer to our clients includes:
Creation of one-off and automated emails (HTML, WYSIWYG Editors)

Automated Flow Setup

Segmentation

Reporting

Data Management

Testing ideation and implementation

Calendar management

Copywriting

ESP Migration

The ideal candidate will have worked in either a client-side role on email marketing, for an ESP, or for another agency running email marketing. Client services and agency experience not required. If your current role has email marketing as a job function and you really love it, then you'll love the work we do.
Who we're looking for:
You like being independent and proving yourself.

You have 1-3 years of experience working in email marketing.

You love marketing email and have a few secret crushes on great email marketing programs.

You thrive on the success of your clients' programs.

You want to collaborate with other members of a team to execute strategies across multiple channels.

You have analytical skills that will enable you to create, monitor, analyze and deliver reporting on the results of all email marketing programs in an effort to identify which strategies drive the goals of your clients.

You are doer and want to be a part of a hyper growth company

Benefits of Working At Metric Digital:
Get responsibility and ownership from day 1 - you'll receive unprecedented opportunities for learning and ownership

Bonus based on company performance. Did we mention we're growing?

Base annual salary range of $50-65K for this role depending on experience.

Take advantage of a fully stocked snack situation (blame Danny if supplies are low!)

Work in a collaborative, casual office environment full of smart people who like solving. problems. As a Metric Collective company, we share our office with ~ 30 other smart, fun, entrepreneurial people

Receive generous health benefits and go on awesome company trips
Learn More About This Job!
Thanks!