Digital Marketer
We're looking for entry level marketer who will work with us to create, implement, track, optimize, and report on digital marketing campaigns.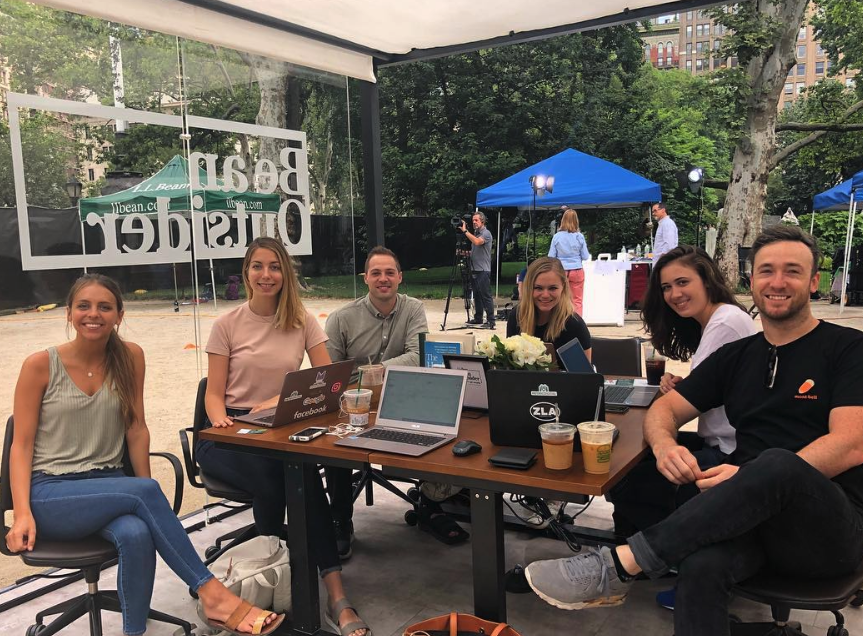 Metric Digital is looking for an entry level marketer who will work with us to create, implement, track, optimize, and report on digital marketing campaigns across multiple online channels for companies from the Fortune 100 to Startups in their earliest stages.
As a fast-growing performance marketing agency, we are often responsible for growing our clients' user bases, figuring out how to monetize digital channels, and growing revenue across them. These channels include:
Facebook (top priority)

SEM (top priority)

Display, Retargeting (cross-channel)

Video (YouTube, Snapchat)

Instagram

Twitter

Affiliates

Email

Content Marketing

Any other online channel that might add value to the brand

Digital marketing experience is a big plus, but not required for the role.
The ideal candidate will able to quickly learn how to build and execute a successful digital marketing strategy across one or several of the channels above and be excellent at articulating various aspects of digital marketing to clients.
Want more insight into working for us? Hannah Theurer, one of our Digital Specialists, had this to say:
"In the beginning, it was scary. But in a few months, that energy was channeled into doing great work. Through testing, trial and error, plus some great senior marketing mentors at Metric who showed me the ropes, now building campaigns is one of my top skills. And I'm able to use it to help our clients grow their businesses."
Who we're looking for:
You like being independent and proving yourself

You want to collaborate with clients to create and drive the digital strategy for a brand. Client services/communication will be key to your success.

You want to work hand-in-hand with senior Metric Digital marketers to execute client marketing programs as you learn to lead your own projects

You have analytical skills that will enable you to create, monitor, analyze and deliver reporting on the results of all digital marketing programs in an effort to identify which communication channels drive the most brand awareness, lead generation and revenue stream

You are able to contribute to creative and strategic thinking through conception and execution of ideas that build brand credibility and revenue

You are doer and want to be a part of a hyper growth company

Benefits of Working At Metric Digital:
Rapidly develop skills and receive guidance from industry-leading digital marketers. Within 2 years, our digital marketing analysts can go toe to toe with digital marketers who have over 5 years experience

Get responsibility and ownership from day 1

Bonus based on company performance. Did we mention we're growing?

Base annual salary range of $40-55K for this role depending on experience

Take advantage of a fully stocked snack situation (blame Danny if supplies are low!)

Work in a collaborative, casual office environment full of smart people who like solving. problems. As a Metric Collective company, we share our office with ~ 30 other smart, fun, entrepreneurial people

Receive generous health benefits and go on awesome company trips
Learn More About This Job!
Thanks!