Why Performance Creative Is The Future For Your Company's Growth, Part 3
By Ryan Markman, COO, Metric Digital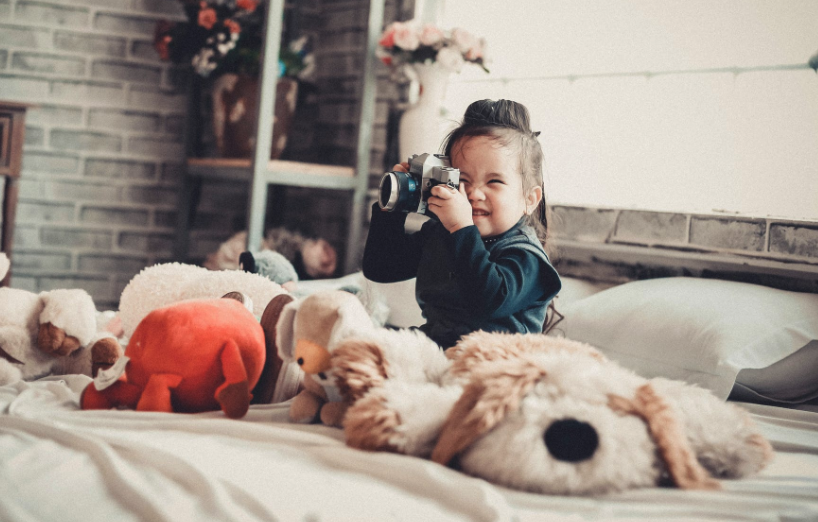 Ad creative matters more than ever before.
The hyper competitive environment of the Facebook auction system means there are more advertisers on the channel. Which means cpm's continue to go up. Which means to get in front of more customers for a reasonable price, that creative has to work extra hard to stand out.
Unfortunately, not a lot of performance marketing agencies focus on creative with those kinds of results, leading to a gap for clients. The barriers to creating winning video ads are much higher than running the old image centric ads, and the bottleneck is undeniable.
That's why we began delivering the service of performance creative to our clients. Because Facebook gives preferential treatment to brands who have better creative. Users are far more likely to engage, like, share, comment and repost ads that use performance creative. And so, our in house team of designers work with our media buying and strategy teams to build video ads for Facebook, Instagram, and YouTube that increase conversion rates and help brands scale their spend profitably.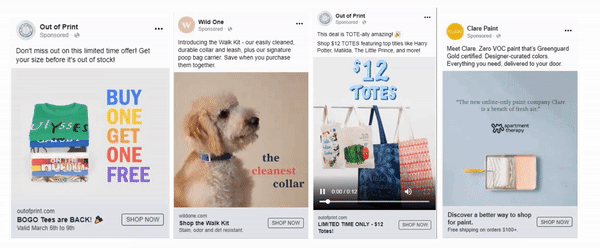 Now that you've seen some winning examples, here are several tips to keep in mind as your company grows through its paid marketing efforts:

Get out of the static mindset. Customers are more demanding, curious and impatient than ever before. Using channels like Facebook, Instagram and Google can help you reach the right audience, but only if you promote in three dimensions. If you want to scale your brand with paid marketing and get in front of new people who can become customers for life, static images won't get you there. Video, and all its variations, is the better story telling venue for your company.
Leverage the power of movement. The best performing creative is engineered to convert. But you can't optimize what you don't have. Every day your brand doesn't have fast, high quality video assets on your core channels, you're losing potential customers. Commit to ongoing creative production, either in house or with an outside vendor, so you can consistently create new assets and iterate to drive the performance. Download our Ad Creative Playbook to grow your knowledge on the specific technical requirements of these types of productions.
Timing isn't everything, it's the only thing. Consumers want video that's right for the platform they're using as their portal for discovery and decision making. And the good news is, there is a secret sauce for what type of content works on each one. Here's an example of how the best performing creative is engineered to convert. Facebook videos that perform highest have movement, mimic the native feel of organic posts, include a hook in the first 0.5 seconds, and follow other direct response best practices like the call to action at the end. Does that describe your ad creative? If not, start today with those characteristics as your design framework.
Performance creative is not a fad that's going away.
Optimizing ads toward a primary action based goal, and constantly tweaking your message to increase conversion and scale spend profitably, that strategy is here to stay.
If your brand steps up your paid marketing game with these tips, you can be sure to launch winning campaigns that earn loyal customers for life.
Get our tips straight to your inbox, and start driving revenue today.
Thanks!