What To Do When Your Paid Social Creative Isn't Converting
By Daniel Toft, Senior Digital Specialist at Metric Digital
When onboarding new clients, acquiring and establishing a cadence for creative assets can be seamless.
In most cases, though, it becomes a large topic of conversation and a road block that slows the launching of campaigns.
But it doesn't have to be. There is a systematic approach to paid creative for performance marketing that actually drives retail growth.
Today we're going explore how to prospect new customers for your retail shop. Now, this framework can be applied to many verticals, but in this particular context, it's specific to our agency's bread and butter, which is ecommerce.
NOTE: If you're looking for top of the funnel branding advice, this is not the article for you. All of the information and recommendations below are based on our years of first hand experience and data growing ecommerce brands, many of which went on to reshape their industries.
In a hurry? Click here to download our Creative Assets Onboarding Guide!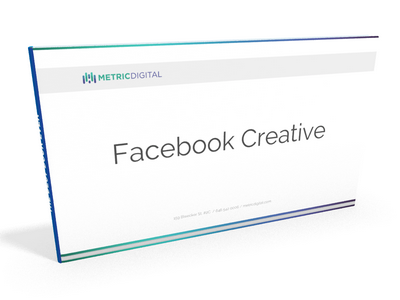 1. Cadence

First, a few quick bits & best practices:
CTR's (Click-Through-Rate) & CPC's (Cost Per Click) perform better when prospecting assets are rotated on a three week basis, if not more frequently.

Assets perform better when they are "warmed up" with Engagement (Likes, Comments & Shares), prior to utilizing for driving eCommerce (Conversion Campaigns).

A wide-breadth of diverse imagery is essential to effectively test and utilize for the unique segmentation of targeting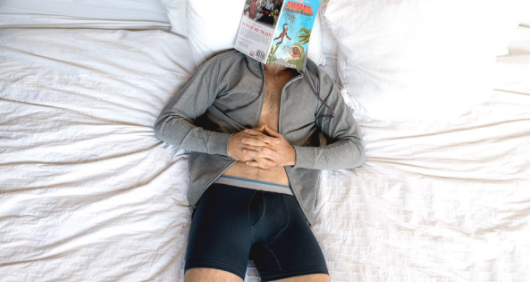 2. Lifestyle
Lifestyle imagery should be relevant to the users being targeted.
When brainstorming lifestyle imagery, ask yourself this:
What you want to learn about your customer's lifestyle, and how that can be tested through creative?
Location: Users who live in New York City should be targeted with imagery that features an urban landscape (New York City specifically, if possible) and not the beach or nature. That is not to say, never run imagery that is out-of-context, but if you are going to, do so in a controlled test. Because more than likely, what's relevant is what will perform better.
People: How people relate to your brand socially and personally can vary at multiple levels. One way to gather insight on this is to test creative that features differing amounts and types of people.
Let's use a women's clothing company for example. There should be series of images that feature:
One Woman

Multiple Women

Women with Men

Activity: What is the person or persons in your ad doing? People will wear your brand's clothing to engage in a wide variety of activities. How else was "athleisure" created?
There are innumerable ways to illustrate how a type of clothing can be worn in multiple settings. A few examples are:
Athletic v. Leisure

Business v. Business Casual

Beach v. Boardwalk

Office v. Dinner

Street v. Home

Library v. Party


3. Social Proof
Whether organic or paid, getting press and reviews on your brand is important for growth.
There are ways to track the lift in organic and paid searches. But after time, the leverage of that press fades.
We categorize press and reviews in the context of ads social proof.
Layering social proof from an influential third party onto an ad can sustain that positive lift. It gives your brand a simple and effective way to draw a connection, cut through the noise of the news feed and build trust before a user ever clicks on an ad.

*Another form of Social Proof to test is a 5-Star Review from a Customer.
4. Product
It is necessary to have unique product shots for each category (or the top selling products) that your brand offers.
Without giving away too much of our secret sauce for how to successfully implement targeting to capitalize on product data and creative, here's what we can tell you. Product specific imagery helps cut through the noise on paid social, establish what products a user thinks of when they think of your brand, and ultimately drive purchases.
There a few different ways to feature products. One is a basic product shot on a backdrop with the product elevated and the other is a clear focus shot in a lifestyle format.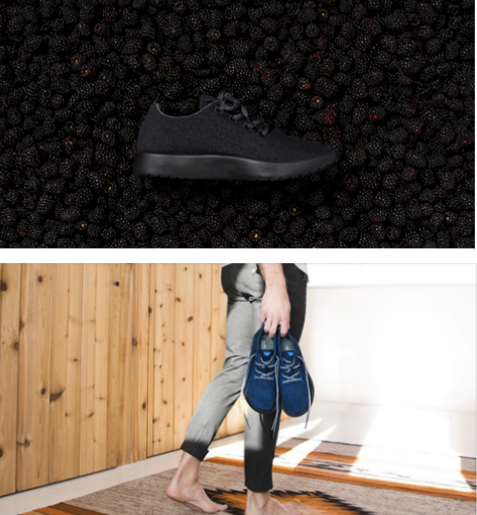 5. Carousel
The average person on Facebook or Instagram is used to seeing brand's advertise their products in a traditional carousel ad that features products on plain backgrounds.
Which can work.
We also suggest building carousel ad units that feature lifestyle and product, as well as taking advantage of the multi-image feature by creating sliding images/gifs/videos that work in tandem.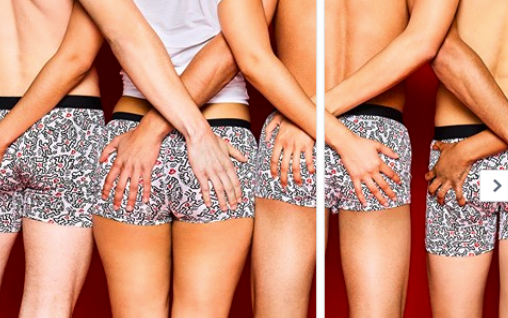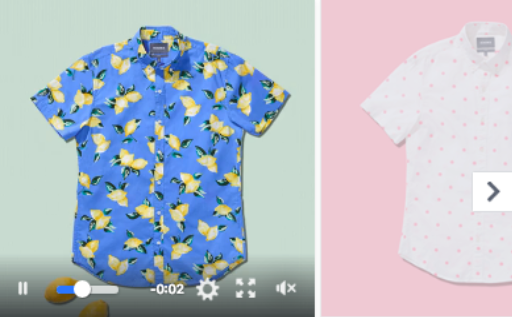 Test your business idea in small steps

By now you're saying to yourself, "Wait, if I listen to this guy, I'll have hundreds of ads."
That's true. But the goal is to not do it all at once, but to start with what you know has worked well in the past. Or what you know about your brand, products and consumer, and create tests to learn what you want to learn and improve performance over time.
If I were starting my own clothing brand, here's what I would do:
Identify top selling products, the core consumer profile and what makes my brand unique.
With these three pieces of information, I would choose three-five products and get creative in product & lifestyle shots that show two types of my core consumer in a two-three settings.
Once these images are shot, layer on a quote from an influential source and call out what is unique.
I would not launch everything at once, to ensure that in 2-3 weeks, we'd be able to swap out imagery. What works well during the first iteration of testing would influence the next series of creative.
Oh, and a GIF. I'd definitely make a GIF.