What Instagram's In App Purchase Beta Means (And Why It's Good For Influencers)
By Kevin Simonson, CEO/Co-Founder, Metric Digital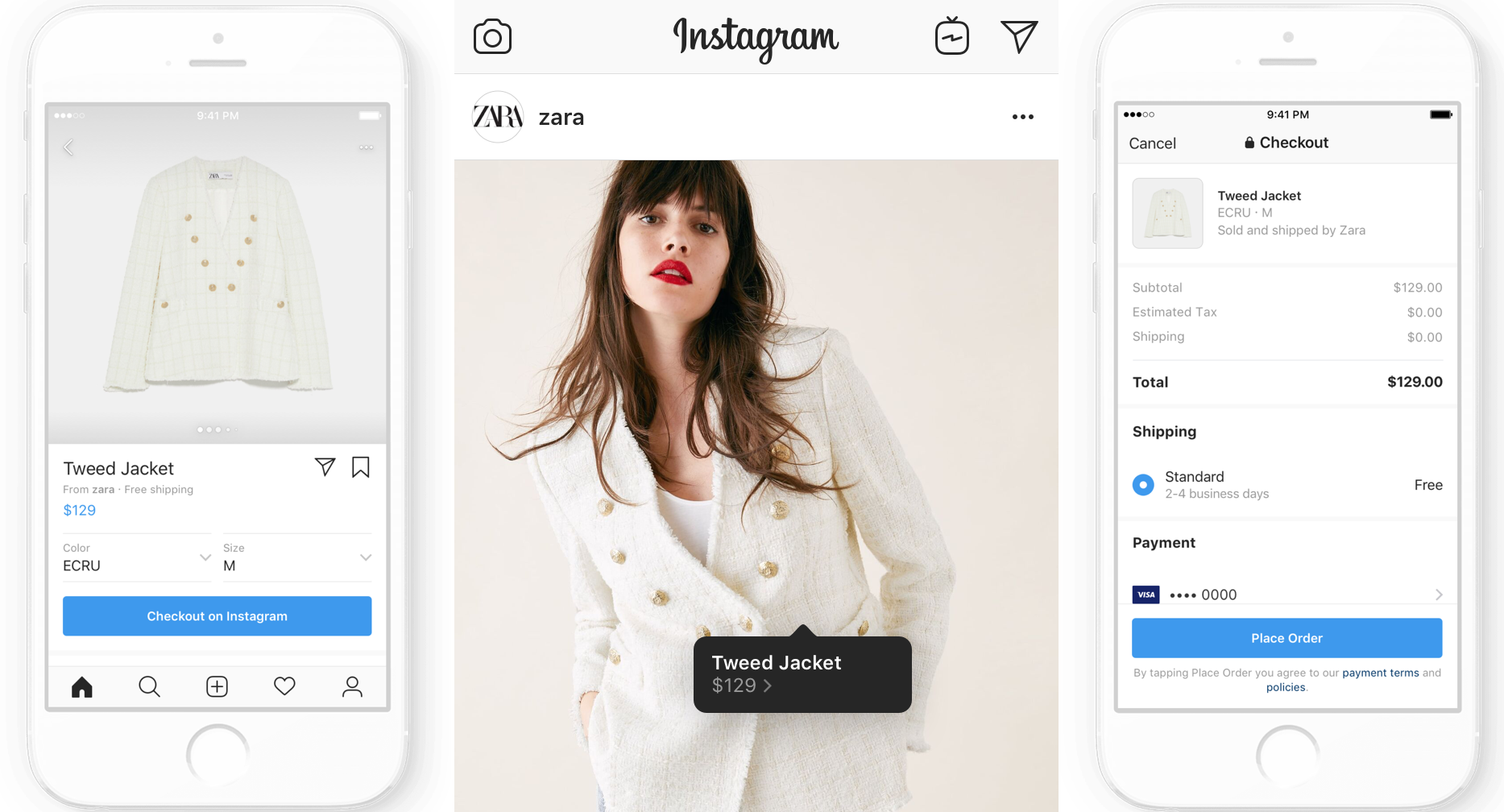 Instagram announced yesterday that it's testing an in-app purchase Beta with twenty brands. You can read the announcement here.
We immediately asked to get our clients whitelisted into the Beta, but it's currently on hold while they work out the kinks. We will be keeping you all posted if this changes.

Overall, here's what I think it means for your business...
First and foremost, this doesn't directly impact our paid execution in terms of delivery or attribution. However, if in-app purchase on Instagram increases conversion rate for purchases made through organic Instagram posts, it would make Instagram followers more valuable, which means that we would potentially focus more paid efforts on acquiring Instagram followers.
That said, like most (if not all) changes made on Facebook and Instagram, their goal is to make more money. If I were them, I would continue to do what they already have done several times—with Facebook and then with Instagram: make brands reliant on organic reach in the feed; then make them pay for it, by changing the organic algorithm to heavily favor people over brands; and then charge brands to maintain the reach they have become accustomed to.
Will this happen? If I had to bet, I'd say yes.
If I were a brand, I wouldn't all of the sudden start spending more money on Instagram content and organic posting until this Beta gets fleshed out a little more. Just be aware that a change in organic Instagram value could be coming.
One final note that could apply to any brand, particularly those relationships with sports celebrities. If Facebook rolls out in app purchase on a personal account (aka influencer) level, there is a huge problem with influencer attribution that could theoretically be solved by enabling in app purchase from influencer pages where they could tag products. I haven't heard anybody point this out, but that's another bet that I'd make because it furthers time in app and increases the amount of data that Facebook has due to full funnel discovery to purchase data on platform. Furthermore, it would train user behavior to use in app payments on the most engaged part of their platform (Instagram) so that they can transition that behavior to Whatsapp and Messenger.
Get our tips straight to your inbox, and start driving revenue today.
Thanks!