What Clients Ask Us: How do you benchmark success for new brands?
By Scott Ginsberg, Head of Content, Metric Digital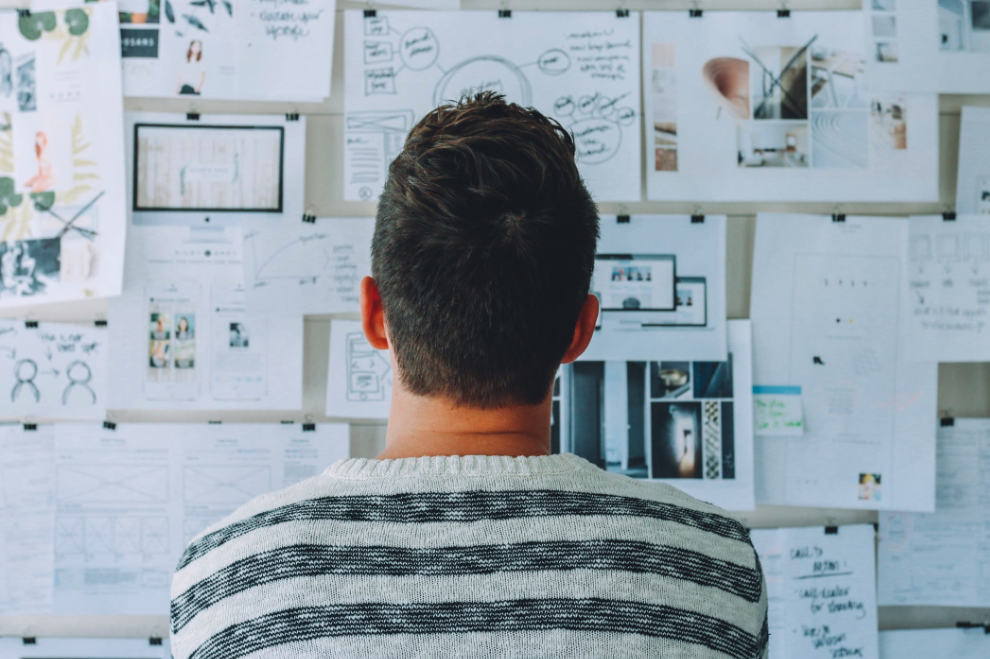 In our agency's history, we've worked with hundreds of brands in many industries, particularly in the ecommerce vertical.
Anytime we've been hired to launch a brand new brand, those clients almost always ask us some version of the following:
How do you benchmark success for new brands?
It's a smart question for these brands to ask, as all new companies face a similar challenge of having no historical data.
And we've tackled this issue before. In our previous post, Aaron outlined methods for new brands to gain learnings quickly to ramp up and achieve their ecommerce goals. Shopify also published our new guest post on their blog, where Kevin explored digital marketing tips to launch a client's new brand.
But taking a step back for a moment, we also wanted to speak more strategically on how our agency thinks about new brands. It's a task that's become an increasingly critical part of our work with ecommerce companies, and the lessons have been compelling.
This is a key benefit of having a mix of clients across various verticals. The cross pollination happens naturally. In fact, our clients are what we love most about working at Metric. It's who our clients are, the results we've achieved together, and the culture we've built along the way, that makes us most proud.
In short, if your company is a new retail brand, we have a very strong sense of what works. Market research is essentially what we do all day, every day.
Here are two ways our agency accomplishes that, along with a few resources for more reading:
By analyzing data across our client portfolio, we can benchmark success for new brands with a reasonable degree of accuracy. Our team develops forecasting models based on category trends and trends we are seeing across other clients in a similar category. We provide a range we think that brand can achieve across both from a conservative and aggressive standpoint. (Check out this case study about how we improved Vuori's return on advertising spend by using YouTube's latest product offering.)
Through our proprietary testing framework, we've built a deep bench of ideas based on given scenarios. Particularly on the ad creative level, but also in regard to audience targeting, bid strategies, campaign structure and new channels, to ultimately build a new brand's customer acquisition engine. (Check out our Ad Creative Bank if you want a cool tool that uses data to show which Facebook and Instagram ads drive conversions!)
Bottom line: We don't want any new company to burn through a year's worth of marketing budget in three months.
It's a hard landmine to avoid. New brands often fall victim to this trap and end up wasting far too much of their marketing spend too early. Not honing on in their ideal audience from the get go, their ads are effectively and efficiently reaching the wrong people.
Here's a hypothetical case study of a new brand coming to market:
Imagine you are a women's apparel company launching a brand this coming fall.

And let's say you have set aside $40k/month for your ad budget.

Even if you do earn modest returns of 30% you're still entering the market at the most competitive time possible, in light of the forthcoming holiday season. During this time of year, cpm's are going to be increasing, which means you'll ultimately have zero customer base and no data. Not a stellar way to kick off the new year.

The smarter play for a new brand is to budget intelligently. There's no reason to overspend in the beginning of year one. The reality is, your new clothing brand is not going to see the types of returns that you want to be seeing, because nobody knows you yet. Your conversion rates are going to be poor, regardless of how much traffic you're paying for.

Our average recommendation to new brands using paid advertising as part of their launch strategy is to not spend more than $15k/month in the beginning.
That's how we benchmark success for new brands.
The good news is, even if your company is making its maiden voyage, you never have to start from scratch. Somebody somewhere has solved the same problem you currently have. And if your agency has a proven track record of generating strong results for clients who are similar, there's no reason you can't lean on them to benchmark success with a reasonable degree of accuracy.
Are you launching a new brand, but not sure how much to spend on paid advertising? Contact us today for a free audit. We'd love to help you plan your paid media strategy so you can hit the ground running without breaking the bank.
Get our tips straight to your inbox, and start driving revenue today.
Thanks!