Want To Explode Your Company Growth? Steal Our Approach To Digital Marketing
By John Pellinghelli, CEO at Metric Digital
You've already done a great job of growing your brand.

Perhaps through distribution.
Or a focus on a quality product.
Or a remarkable service experience.
But as a CMO, you're ultimately responsible for delivering profitable growth.
And so, here's your next level question: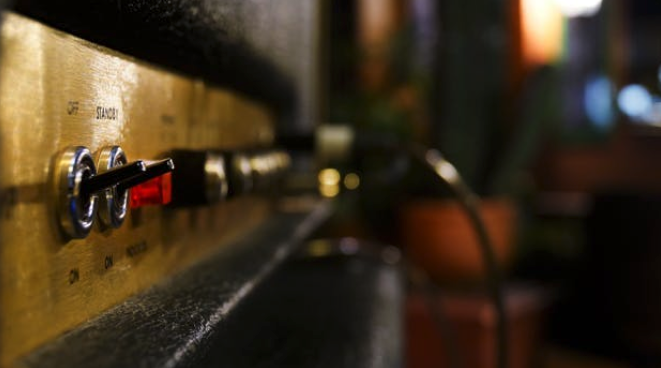 How will you take all the things that you've done well and AMPLIFY your message to the right audience at the right time? All the while, testing, measuring, optimizing and driving growth?
You're probably doing some of this today, but the time has come to take your company to the next level.
What got you here won't get you where you need to be.

Today we're excited to share Metric Digital's unique approach to exploding company growth with these 4 digital amplification strategies: Facebook, Adwords, Email and SEO.
Steal it. It's yours. We want your business to grow!
An ounce of strategy is worth ten pounds of tactics
But first things first. If we juxtapose some of the core aspects of the digital marketing to a funnel (see below), you get a solid visual representation.

Generally speaking, the higher up in the funnel you go, the lower your return on investment is. But the more scale/volume is available.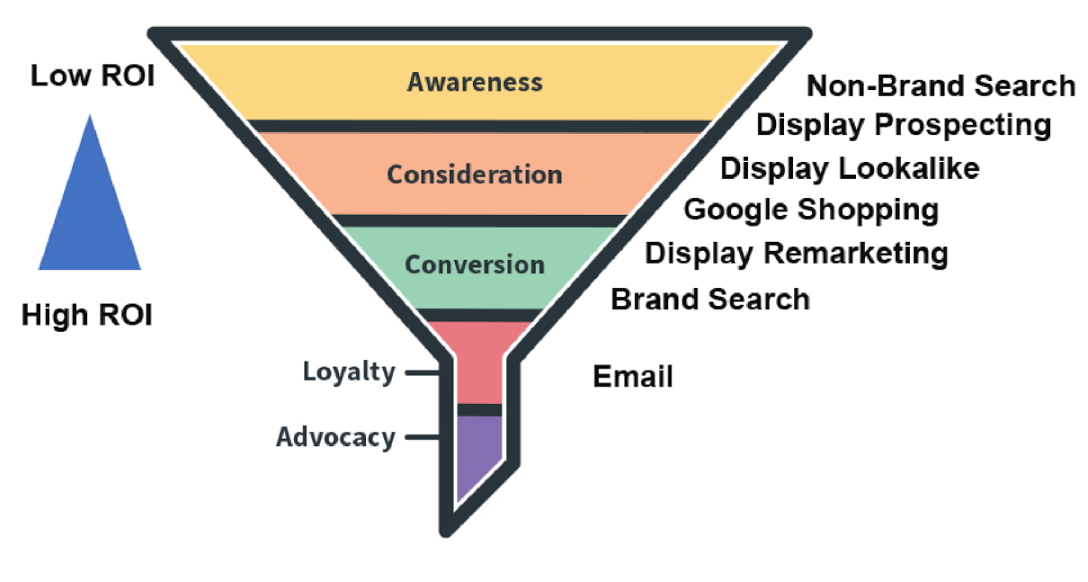 Two recommendations. First, download this funnel template from our friends at Privy, the masters of exit intent popups.
Next, here's our second recommendation for your marketing strategy:

Prioritize maxing out the opportunity at the bottom of the funnel, then move up from there.
Let's explore 4 ways to do that, starting with Facebook: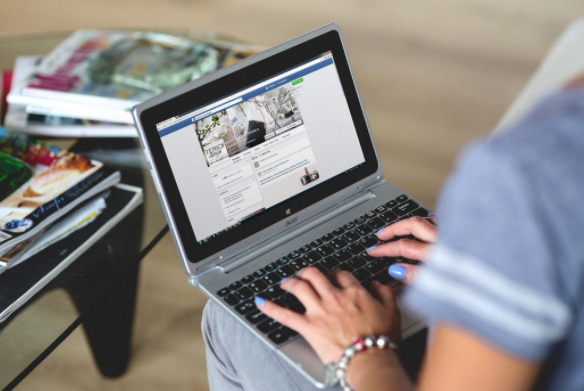 If your company has strong visual assets and a solid brand, then Facebook's targeting is a brilliant opportunity to scale prospecting and also maximize ROAS through retargeting.
Here are the tactics prioritized by ROI:
Remarketing
For most websites, only 2% of web traffic converts on the first visit. But retargeting helps keep your brand in front of bounced traffic after users leave the site. So, try this:
Build audiences on category & product viewers

80% newsfeed ads / 20% right rail ads

Dynamic product ads through the catalogue feed, populated based on real site shopping activity

Lookalike
It's a powerful tool for scaling. Feed your real audience & purchaser data into Facebook's algorithm to create likely purchaser profiles. Audiences will be powered by site pixel data & email collection. And lookalikes can be segmented by product type and purchaser values as well (VIP audiences). You can also segment by intent.
Prospecting
In its purest form, analyze your site, brand, products, and fans, then build your additional targeting groups with various levels of granularity:
Powered by analytics data (such as Facebook Insights) and the collective marketing expertise of your awesome agency team.

Targeting layers: Competitors, similar brands, affinities, geo, interest, age, gender, device + thousands more
Layer these variables on top of lookalikes for additional granularity
Creative
Test every available type of Facebook creative including promoted posts, newsfeed ads, video ads, multi-product and dynamic product ads, right rail, and more. It's a best practice to always have creative tests live in every segment.
Paid Facebook is not currently converting like you need it to? Click here to download our Creative Assets Onboarding Guide!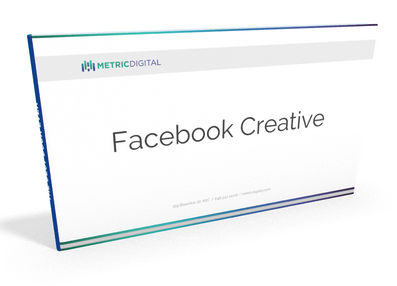 Bidding
There are a multitude of bid strategies to test for effectiveness. Some examples: Between various objectives (CPA vs CPC), manual vs auto conversion bidding, and daily vs lifetime budget caps.
- - -
Okay. Now let's move onto our second amplification strategy, Adwords...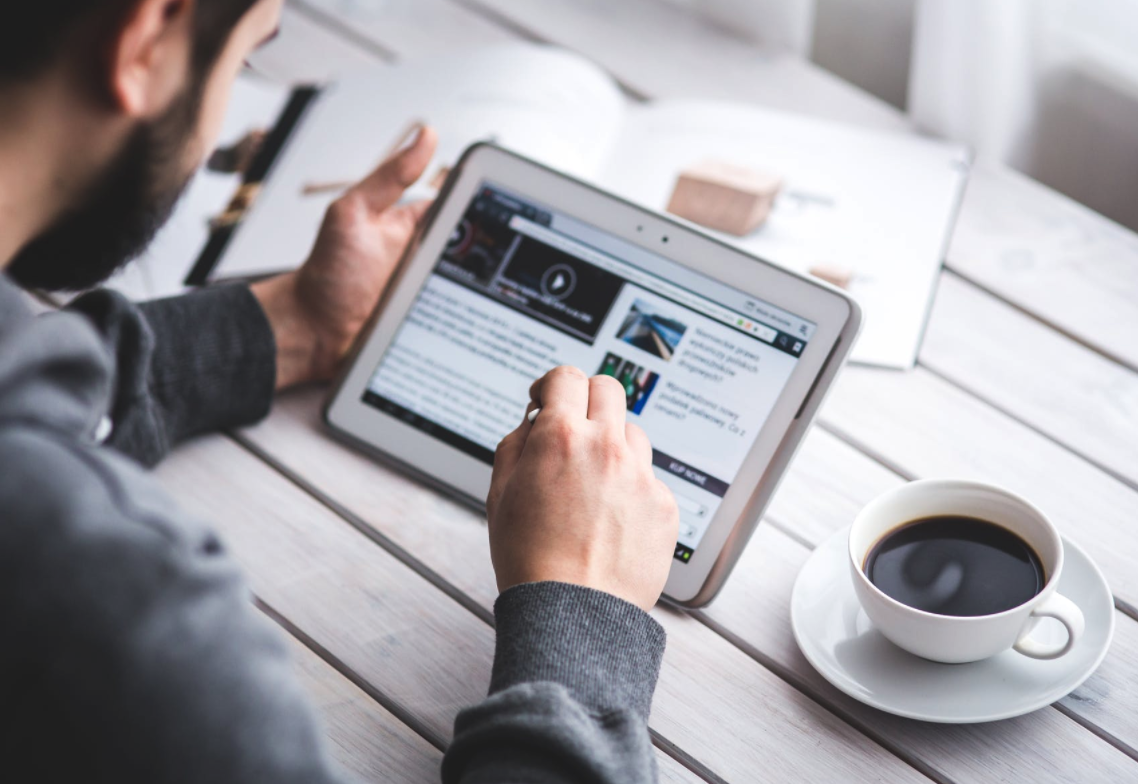 There are over 20 different ways to advertise on Google. At Metric Digital, we test and use almost all of them for our clients. And in our experience, prioritized by ROI, the most influential are:

Brand Search
Highly profitable, but limited scale. It's all about protecting and having ownership of your brand. Being there when someone is looking for you and controlling the exact message:
Unique campaigns / ad groups / keywords for every single branded product

Leverage all possible ad extensions (site links, callouts, review extensions, trusted store, etc.)

Maximize 100% of the available impression share
Remarketing
Not every site visitor is the same. The secret is building a complex audience structure to prioritize dollars to audiences most likely to convert:
Built on site engagement: >1 minute on site, >2 pages viewed, didn't bounce, etc

Channel based: Visitors from organic, paid, direct

Recency of visit: 24hr/48hr/7 day/14 day/30 day/180 day/360 day

Purchase behavior: Added to cart, product category, specific product

Demo: Age, HHI, gender

Google Shopping
We recommend prioritizing branded Google Shopping. Ideally, you'll want an agency who can manage this process end-to-end, including feed optimization, troubleshooting, bidding and more. Here's one of our revenue generating case studies from last year's holiday season.
Non-Brand Search
This is a great area to scale for additional growth once Brand & Remarketing opportunities are maximized:
Unique campaigns / ad groups / keywords for every single non-brand product

Leverage all possible ad extensions (site links, callouts, review extensions, trusted store, etc.)

Complex tiered bidding algorithm that is created and managed specifically for your company

Lookalike
Similar to Facebook and relatively new, this audience is powered by site visitors. Consider prioritizing lookalikes based off of previous converters as they drive the highest ROI.
Gmail Sponsored Promotions
This is a nascent ad type that we've seen impressive success with. Targeting is similar to Facebook prospecting & lookalike: Competitor, affinity, interest, keyword, etc.
- - -

Awesome. Next, let's jump into email...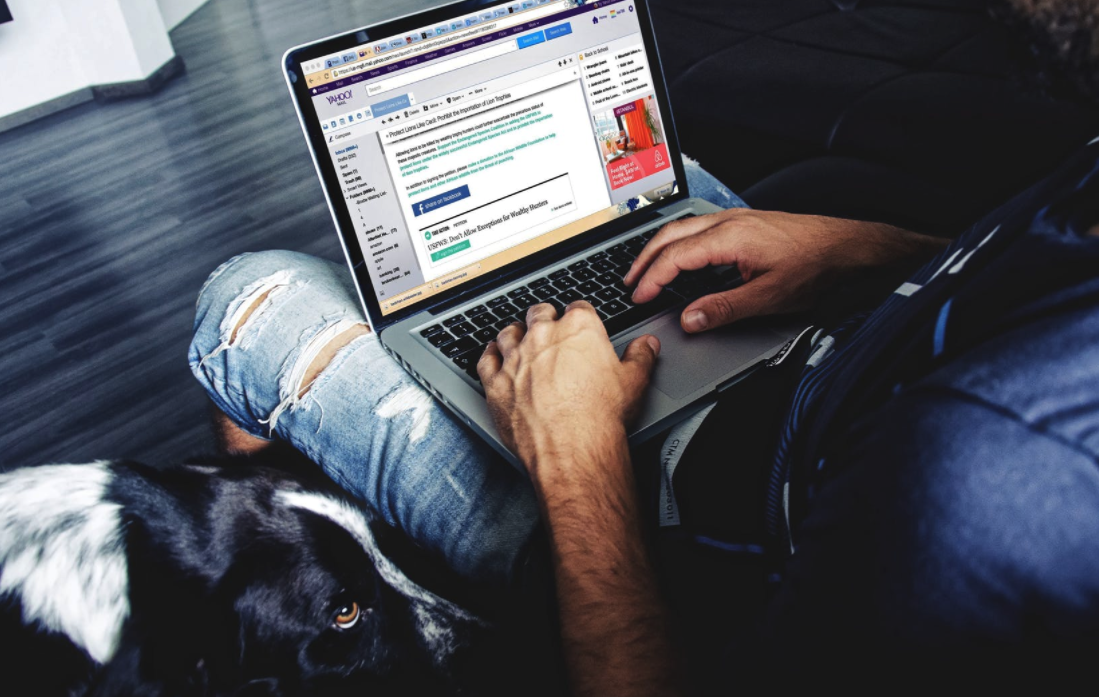 Most companies are putting in tons of energy and money into driving highly targeted traffic to the site. But only about 3% of them convert on their visit. Dialing in email is how we get the other 97% to convert and drive up repeat rates (big priority) and customer lifetime value.
Finding and hiring a knowledgeable, dedicated email person can be tough, so working with an agency who has someone on staff who has a wealth of knowledge about platforms, testing, and everything else that goes into an email program, is a no-brainer.

Our agency handles email strategy and execution (go behind the scenes with our VP of Email here) but we also lean on client teams for image assets, aligning on brand voice, and any needed tech development.

Here are our main areas of focus, optimizing toward revenue generation, but also keeping an eye on open, click, and unsubscribe rates:
Campaign emails
Ideally, you'll set up a consistent calendar, experimenting with:
Increased send frequency

Subject line A/B testing (occasionally used now, not always)

Creative and content

Audience segmentation

Automated flows
Once you have your minimum bases covered, next it's about optimization and expanding to new flows. Here's how:
Optimize and expand current flows, i.e., like cart abandonment, winback, welcome drip

Experiment with additional flows, i.e., inactivity email, high value customer thank you, sharing / ambassador program
Email acquisition
Aggressive expansion of your list will drive success
Experimentation with onsite popup

Coordination with paid efforts (e.g., FB lead ads)

Additional lead magnets (e.g., enter email address for free shipping, free lookbook, etc.)

Explore other areas such as co-marketing with other brands, contests, email newsletter advertising
- - -

And last but not least, SEO...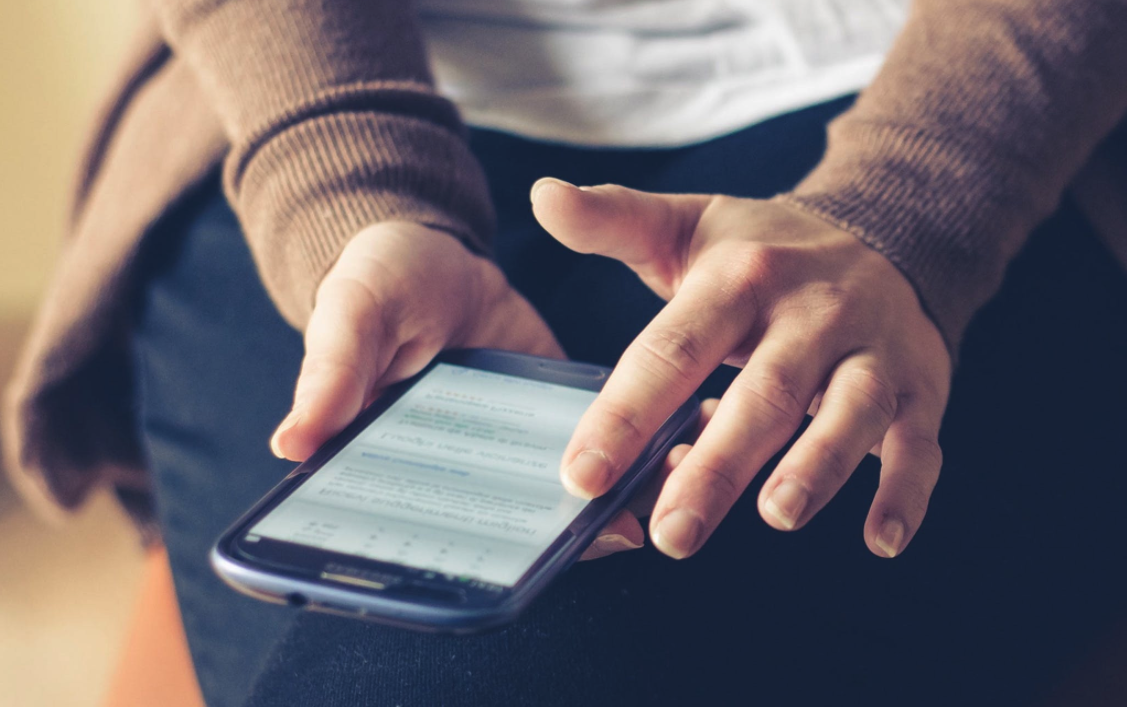 First, focus on getting your structure right for onsite SEO. Then you can get the true benefit of everything else you are doing for your site. This includes analysis and overhaul of several elements, including but not limited to:
Error resolution within site architecture

URLs: Assess overall structure (e.g., multiple URLs for the same product), maximize readability, and minimize issues like hex code inclusion overreliance on parameters

Keyword strategy: Assess and define

Titles: Minimize duplicates, fix missing titles

Sitemap and robots.txt: Ensure proper structure

Unique search opportunities: Assess unique search result opportunities like google knowledge graph cards and site link structure
Other on-page elements: Optimize descriptions, headers, keywords, images, alt text
- - -
Yes, my CMO friends, we want you to steal our four-pronged approach.
It will help you amplify your message to the right audience at the right time.
And most importantly, you will build a foundation that makes your company growth not only aspirational, but inevitable.