True Grit: How Our Agency Approaches Data Driven Optimizations For Paid Media Campaigns
By Steve Geick, Senior Digital Specialist, Metric Digital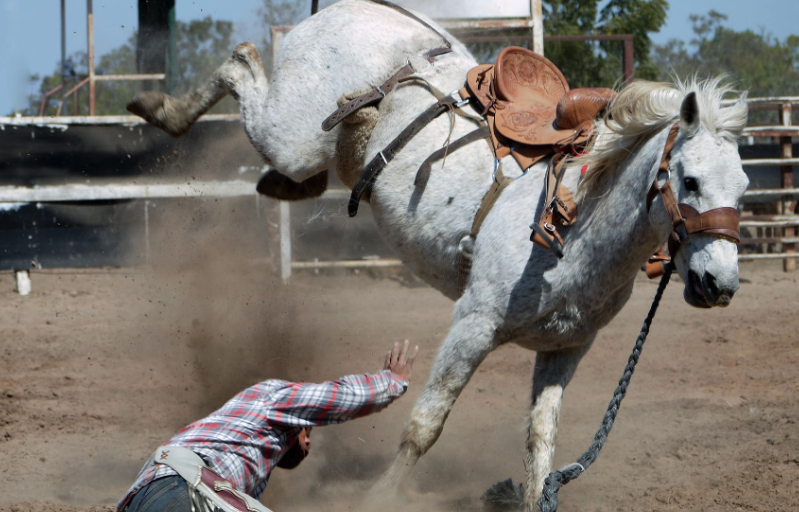 Anybody can advertise on social channels.
But optimizing those ads and garnering a strong return, that's another story.
It takes tons of grit. Relentlessness. Testing until you're blue in the face. Even if you fall off the digital marketing horse every few days.
Remember, if your digital marketing campaigns are not monitored and optimized effectively and efficiently, even the most beautifully produced ads in the world won't drive conversions.
When we manage digital marketing campaigns for our clients, our teams spend time in their accounts optimizing every single day. It's a lot of work, but our grit, time and effort typically prove out to be worthwhile for our clients. This work ensures appropriate budget pacing and identifies new performance trends, with everything from changes in the competitive landscape, to our target audience's behavior, or the latest product trends.
Now, because data driven optimizations have become second nature for us, we're often asked about our approach to this essential digital marketing ta. Not just the basic solutions like installing Pixels on your sites and creating lookalike audiences, but also how to think about data driven optimizations from a strategic perspective.
Approach optimization from the perspective of the consumer journey.

The media focused on each part of the journey is optimized accordingly. One common example is how customer acquisition programs are optimized based on customer acquisition cost (CAC), whereas customer retention programs are optimized for return on advertising spend (ROAS). This distinction is critical for wisely investing ad spend.

Optimization shifts with new campaign launches or tests. In these cases, we may hold off making the usual daily optimizations and opt for a longer timeframe, that way we can enlarge our data sat and garner performance insights. It's kind of a chicken/egg moment for new brands, who lack a statistically significant amount of traffic on the site, actions taken on the site, learnings on the ads, etc. But you've got to start somewhere. (Read our last post on how new brands can combat the challenge of not having enough data to benchmark success!)
Adjust investments on the fly. Because we take the approach of digital marketing budget flexibility across channels, through our optimization process we are able to identify areas for budget allocation shifts based on performance. For example, if a certain Non Brand campaign is outperforming, but budget for that program is running low, we can make a case to pull from prospecting focused Facebook campaigns, and vice versa.
Embrace the intersection of people plus computers. In addition to manual optimizations conducted based on performance trends, we do rely on algorithmic optimizations available from the platforms. We lean into Facebook's ability to automatically optimize to serve the best performing creative to each audience as well as rely on Google to optimize bids for select campaign sets to maximize conversions at a target ROAS. (Check out Ad Espresso's article about Facebook ad optimization hacks for some helpful screenshots.)
Measuring optimization success holistically. It all goes back to your brand's goals against which to optimize the media. For customer acquisition initiatives, we may look at the CAC or new purchasers, and for a retention program we may look at ROAS and for a brand awareness campaign, we may look at reach against our target audience and increase in brand search volume. As we tell our clients, the measurement framework we design always has to ladder back to the objectives of the campaign, using the various optimization levers we have at our disposal accordingly.
As you can no doubt tell, data driven optimizations in your paid media campaigns is a complex process that entails a massive amount of trial and error!
But that's what grit is all about. Driving results through relentless action. Trimming the fat and sticking to what works. Dusting yourself off, continually trying new things and trusting that your effort will eventually be rewarded with good outcomes.
By understanding some of these approaches behind the optimization work our team for our clients, we're confident that your marketing team will now be able to better conserve time and budget and position your brand for growth.
Giddy up!
Get our tips straight to your inbox, and start driving revenue today.
Thanks!