Steal These Facebook/Instagram Ads To Drive Conversions For Your Ecommerce Brand (Part 2)
By Claire Mahon, Associate Digital Specialist, Metric Digital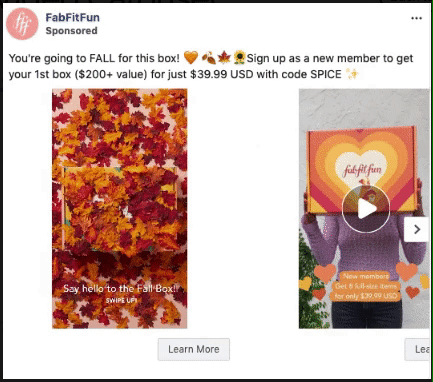 Welcome back to our continuing series on Performance Creative!
In our last post, we talked about the digital marketing taxonomy, and also dug into the first six Ad Creative Types on Facebook/Instagram.
Let's keep the momentum going and dig into the final six categories of Ad Creative Type:
7. Unboxing
8. Humor
9. Discount/Promo
10. Product Use
11. Social Relevance
12. Celebrity/Influencer
Ready to drive conversions for your ecommerce brand? Steal these ads!
Unboxing. Highlights the act of unpacking a box with the product and shows the contents of the box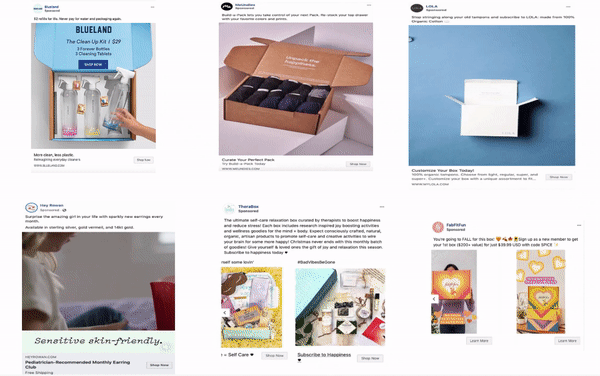 Ideal ad type to aggressively emphasize value through everyday utility
Shows how the product can be packed or unpacked, helping customers imagine how happy they'll be when they receive their product
Customers can imagine the item in their everyday life.
Avoids letting your customers make assumptions on how they can use your product
Shows a day in the life of the product itself, not just the model wearing it
Humor. Makes fun of the product it is selling in a playful manner, typically through self-deprecating or sarcastic humor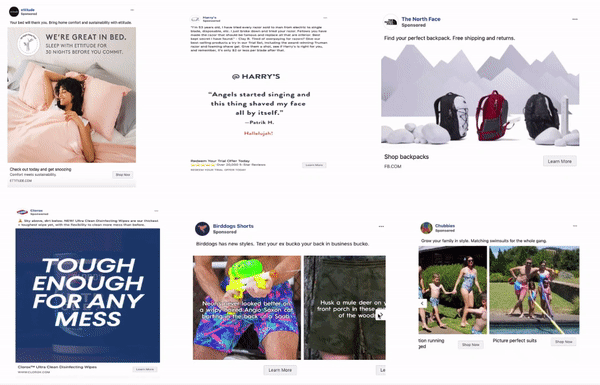 Cuts through the clutter of serious ads
Makes you laugh, which makes you more likely to remember
Perfect if your customer base is defined by their sense of humor
Beware of fatigue. Funny the first time, but not the fifth time
Careful of mismatching the wrong humor with your audience. Ads should have the same tone that your customers like. Shinesty, for example, runs almost exclusively humor based ads. But their brand is all about being loud, funny, and not taking yourself too seriously, so the copy matches that.
Effective for digital, where the assets switch frequently
Caution against luxury brands for whom humor deflates perceived value
Discount/Promotion. Mentions a current discount or promotion, such as a sale or reduced subscription/membership fee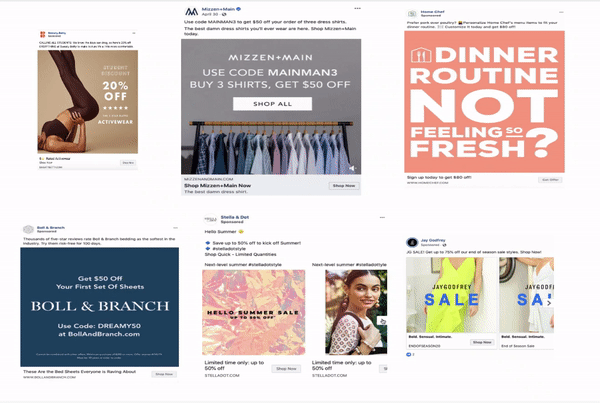 People love discounts because they feel like they're beating the system
Perfect for remarketing to win back customers who already know your brand, also effective for prospecting, as consumers are more willing to try a product if they can get it at a discount.
Make sure to test various percentages to find your sweet spot
Language is everything: "Buy one, get one for 50%," may work better than, "25% off"
Don't do it too often, or you train customers to wait and only pay less than full price
Worth doing if data shows customers come back and purchase full price later. It all depends on your company's customer lifetime value.
Beware not to attract customers who aren't going to buy full price
Product Use/How-To. Outlines specific steps for using the product or showcases a model using the product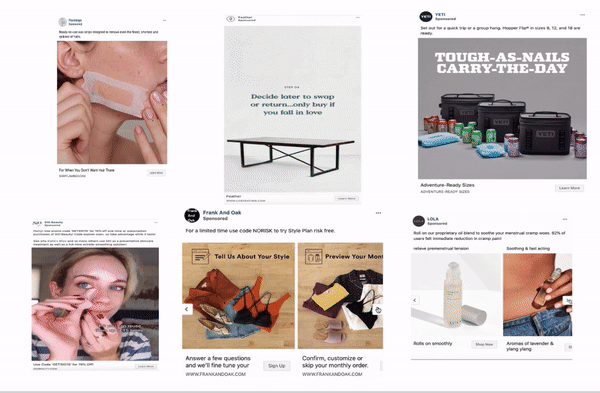 Effective if you have complicated product
Make it interesting early, video watch time is only a few seconds!
Don't use this ad type if there is nothing "how to" needed for your product
Product demo approach is engaging. It's not that customers don't know how to use the product, necessarily, but it's still engaging to watch.
Live Love Polish runs engaging nail painting videos to show how to the polish looks, not to teach people how to paint their nails. It helps the user imagine the polish on their own nails, making them part of the story
Social Relevance. Themed around a specific social cause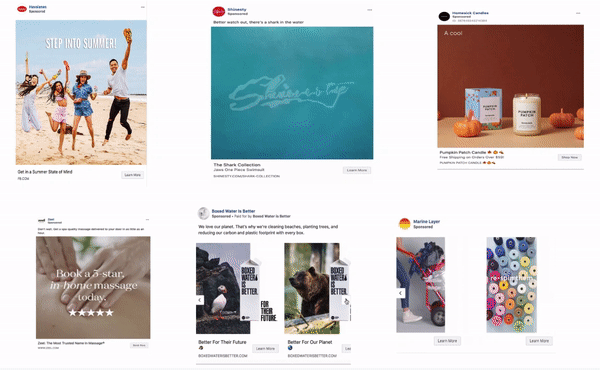 If you stand for sustainability, for example, you can do interest targeting, show recycled materials of your product and wow users
Assure there is a direct relationship between featured cause and company mission
Raises ethical standards for companies, which users appreciate and trust
Beware of becoming cliche or making users feel manipulated into buying. Don't pretend to care about a cause solely for the revenue benefit.
Stick with one main cause, rather than jumping on the social bandwagon and picking a socially relevant issue that's not aligned with your brand.
Creates a positive cycle. Customers are looking for ethical brands, which makes brands better, which makes customers happy and more loyal
Celebrity/Influencer Endorsement. Features a celebrity or influencer to promote the product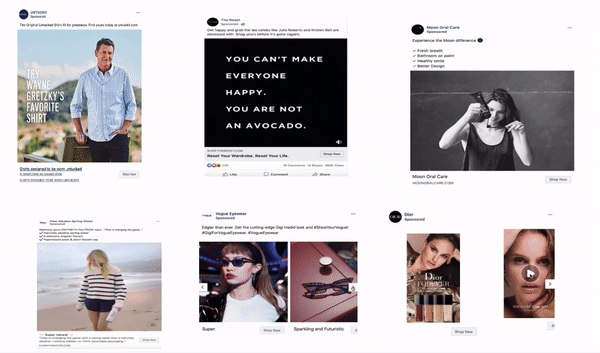 Helpful when you have a niche category and there are influencers for that category.
Caution against gratuitous influencers, as there is a generation of people who know those celebrities are getting paid, and are skeptical as a result
Low hanging fruit that's proven to be highly effective for the right brand
Using a celebrity as the face of the brand can potentially backfire in the face of media controversy
Hedge by using a larger quantity of smaller influencers, rather than one person. Spread out your risk by tapping into multiple engaged communities
If you have questions about Performance Creative, shoot us an email and we can talk more about growing your brand with paid media.

Get our tips straight to your inbox, and start driving revenue today.
Thanks!