Measure Twice, Cut Once: An Inventory Of Strategic Digital Marketing Questions To Help Your Brand Grow

By Alex Thomas, Associate Digital Marketer, Metric Digital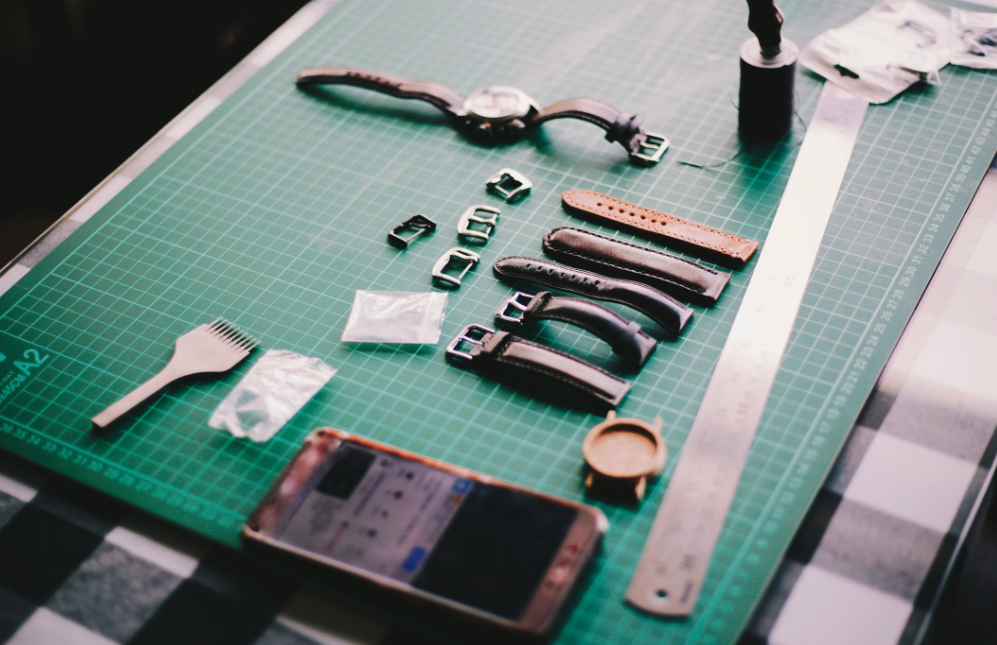 As digital marketers, it's essential that we understand the businesses we work on, not just the marketing campaigns we launch to promote those businesses.
This mandate is an expression of curiosity, which is a core value here at Metric Digital that we've blogged about before.
Having participated in kickoffs, brand launches, and other company milestones for our ecommerce clients in the past year, I've enjoyed documenting and categorizing many of the strategic questions that are helpful to ask during such meetings.
Today, I want to share this question inventory with you, along with the logic behind each one. This will be a useful tool for your brand (or your agency's brands) to help:
Think of this inventory as the digital marketing version of "measure twice, cut once."
PLEASE NOTE: Some of these questions your company may already be asking, some of them might be a nice refresher, and some may be questions that you never even considered. It all depends on where your company is in its organizational life cycle. Either way, think of each question as an exercise in organizational self-awareness and curiosity-driven strategic planning. Enjoy!
BRAND
What kind of brand do you want to become?
Although matters of brand tend to be more top of the funnel, whereas performance marketing is mid to lower funnel, it's still a critical piece to nail down before any campaigns are created and launched. In our experience, brands that first master the language their company uses to refer to itself are the ones who can scale the fastest. Shakespeare famously warned, know thyself, and if you haven't already done that work, it's not too late. We recommend checking out our previous post on Marketing Inception: Framing The Narrative Of Your Paid Campaigns. Of course, if you already have your brand voice and copy guidelines nailed down, then let's move onto the next one.
What brand perception do people currently have that you're trying to change?
During a recent kickoff with a new client, this question came up and grabbed my attention. It won't apply to every company, but in the event of a brand relaunch, or some kind of takeover, it's likely that your company's goals are around shifting buyer behavior. Seth Godin's bestselling book on marketing explains that marketers make change on behalf of those we serve. We change people from one emotional state to another. We help them become the person they've dreamed of becoming, a little bit at a time. Shifting behavior is not an easy task, but by doing your due diligence upfront by asking this branding question, you can be sure to frame your paid marketing campaigns in a brand consistent manner going forward.
What marketing partners are available to leverage?
Companies will often have existing relationships with other brands that can be positively exploited for mutual gain. You might utilize your partner consumer data (transparently, of course) to power a Facebook lookalike audience for campaigns. Or, if you've developed a relationship with a complimentary brand, you might consider seeding their products in your ads during photo/video shoots as placements and measures of goodwill, not to mention, as a warm introduction to a new audience who previously wasn't aware of your products. Check out Wove, a very cool company that enables complementary brands to create partnerships that drive meaningful customer growth through AI-powered recommendations. That's the beauty of digital marketing. You don't have to go it alone.
GENERAL MARKETING


Do you have a bias toward certain platforms? Are you flexible on that?
Most brands we work with are on already on board with standard channels like Facebook and Google. But when it comes to lesser used channels, it's certainly worth exploring. Pinterest, for one, isn't an avenue we spend a lot of time on with clients. But for certain ecommerce or fashion brands with a design focus, it may be a worthwhile avenue for prospecting and acquiring audiences, and later remarketing on more effective platforms like Facebook. Linkedin is another one, which our clients aren't typically using as a primary channel. But when it comes to career marketplace brands, it's absolutely worth exploring. As always, flexibility towards testing is key, depending on your budget. If you have ten to thirty thousand dollars to spend, it might not be the best use of your budget to test. Stick with the tried and true Facebook, Instagram and Google. But once you have a substantial budget and a vertical fit, consider testing it.
Do you have promotions for other business units?
If your company does a significant amount of wholesale business, in addition to your direct to consumer ecommerce, that will indirectly affect performance marketing. Once you begin bidding on search terms, you'll have an immediate picture of who else is bidding on them and stealing your search impression share. Knowing this might not immediately cause you to do anything differently on the day to day campaigns, but the upside is gaining a broader view of the entire context of your business. The other benefit of wholesale channels is leveraging quotations from those units as social proof in your ads and generate higher performance.
Do you have quarterly themes or seasonal initiatives?
By knowing which products perform better during certain parts of the year, you'll know exactly what to promote more, and when. For any given brand, there will always be creative that does better in certain seasons. One of the objections we've heard from brands, however, is that they don't want to restock on a particular product in the offseason. Which is a legitimate concern from the supply chain side, but remember, if your swimsuit ads are killing it in the winter, there's no reason to slow down. Lombardi once said, a win is a win is a win. Same goes for sales. As long as that promotional decision is data backed, it's worth the effort.
Do you have physical locations? If not, will you?
Digitally native vertical brands who don't yet have physical locations will often launch a pop up shop as a promotion. To get visitors, they simply pick the date, decide on their budget and do a local campaign. Now, these programs don't always convert for signups, but that's not the point. Local reach campaigns aim to show the ad to as many people as possible within a geographic area. Another strategy we've seen with our clients is when a brand is considering opening a brick and mortar location and isn't sure where to set up shop. Yet another great opportunity to leverage performance marketing. Use your analytics program to identify where the highest volume of sales is coming from, and you'll get a strong recommendation of where to open a store with the best chance of driving in store traffic and sales.
Are you doing any other over the top marketing or public relations?
Although our agency focuses on performance marketing, we have never had a client who didn't have some kind of third party social proof from media mentions. We leverage this asset because creative with strong social proof statistically performs better in ads (download our exclusive Ad Creative Playbook to see examples), but also because public relations shows how other people are talking about the brand. This sentiment, while it's not as objective, is critical to keep your ads on brand going forward. Another point to consider about public relations is site traffic. Say your company founder is going to be featured on a national news program next month. Awesome! That means you'll have tons of forthcoming visitors. In which case, you'll want to push budgets on remarketing so when users touch the site, they get hit with remarketing messages shortly thereafter. It's easy to miss that sudden traffic, especially if you're not closely looking at site traffic that day. Ultimately, if your Days to Conversion window is only a few days, you want to be able to leverage that press while those potential customers are still thinking about your brand.
PERFORMANCE

What's the industry average for the education cycle of your product?
This question, at the very least, helps keep expectations at bay. If you know that your number for Days to Conversion is fourteen days, and your ads aren't performing well in the first week, there may not be any cause for concern. One week later, those ads might start killing it, since your cycle is longer. You might research competitive brands with similar Average Order Value and look at their time to conversion. This might help you understand where you sit amongst the marketplace players and help you benchmark future efforts.
What are your top sellers?
As I mentioned in my previous post about the 80/20 rule for retail, it's key to recognize which products are performing well and double down on the top sellers. As a use case, when we first discovered for our client that the top 65 out of 217 products in 2018 generated 83% of total Shopify revenue, there was no question in our mind how to structure our campaigns going forward. And so, make sure your team knows its top selling products at any given time. Build and also refresh powerful ad creative for each one, and focus campaigns on those items versus newer, lesser known products in the future.
What is your product roadmap for the next year?
If you have new product lines or extensions coming out over the next twelve months, it's never too early to think about planning. And if you're working with a third party agency, be sure to also discuss this product roadmap with them. It will help them resource their account and design teams more efficiently, and assure new creative gets rout in time. Timing wise, it's best to share that product roadmap as early as possible. Suddenly dropping an email on the team with a note that you're about to launch a new product line isn't strategically sound and doesn't give your company enough roadmap to grow interest and eventually optimize.
What can you realistically measure? What do you want to measure?
Most companies will measure the standards like AOV, ROAS and CPA. But there are also key metrics worth exploring that aren't as common. For example, what is the return rate of your products? Because if one product is crushing it with a certain ad, but the return rate is high, then you won't want to push those products as much. Then again, the issue might be something more technical like materials or fit, in which case, communication with other departments such as manufacturing and product will be critical.
What is your customer lifetime value?
We've blogged in the past about using customer lifetime value to build a smarter, more efficient marketing machine. Let's dig in deeper on this issue, as it relates to the campaign level. Say you have a product that converts at a low ROAS, but one that also leads to a high lifetime customer value. That means your first time purchase can be acquired at a higher than optimal CPA. Knowing that the high CPA will pay off in the long term will also help you keep anxiety about costs at bay. We have certain clients whose spend is substantial enough that they're okay breaking even and getting merely 100% ROAS on prospecting, since they're banking on a percentage of retention. If your brand sells something like luxury athleisure, you might push your low price point socks just to get customers through the door and to introduce them to the brand. And if you don't have enough data to know that yet, that's okay too. Keep asking these questions, and soon enough you'll be in a position to more effectively calculate LTV.

CREATIVE
What's your photography and design schedule?
We've discovered at our agency that the single biggest bottleneck to performance on paid social is a lack of creative variants. All brands, despite vertical, must commit to rapidly developing high quality ad creative. What's more, whether it's an internal creative team or a third party agency, keep your feedback loop short and consistent. That way you can execute, learn, adapt, iterate and improve on your ads. Without purpose built, high quality creative production capabilities, you are missing out on a significant competitive advantage. Photography and video don't have to be expensive to work, they just have to be consistent.
How often can you expect visual assets to be refreshed?
Although there's no perfect cadence for creative variation, each company should develop a long term schedule for creating assets that allows them to test and respond to various changes in the advertising world quickly. Greater diversity of creative means the ability to test more target segments, which allows you to optimize for growth. Building off the previous question about your product roadmap, be sure to reverse engineer from your go live dates to give your creative team ample time to produce fresh, winning assets. The key is alignment. Your performance and creative teams should be in constant communication so your ads always on brand and knowledge is shared as it's discovered.
How are you creating learning velocity in ad creative?
When our teams are building out campaigns with clients, curiosity leads the way. We suggest you start with solid concepts and iterate quickly. Doing so will give you a hypothesis of what will work, but the faster you can iterate and the more variants you can put into play, the more you can win. That's learning velocity, and it allows you to outsmart the competition. Remember, if you can't test it, you can't optimize it.
FINANCIAL


What are your goals for budget and ROAS, and how will those change over time?
At the beginning of your campaigns, your brand will have a budget goal and ROAS goal. And if you want to scale and hit your revenue goal for the year, you will need to forecast a budget. With an appropriate model and reasonable expectations based off historical data, you should be able to create a reasonable and flexible forecasting model. Just know, it's important to stay realistic with revenue and ROAS goals. Predicting the future, especially when you are in an early stage environment, is hard. Let's recognize that up front. Reality will not conform exactly to your model. This is why it is important to keep the model flexible. Having a forecasting model will also keep everyone on the same page with what the goals are and how you are tracking whether or not you've met them. This is a complex topic, so please read our post called What Smart Ecommerce Companies Know About ROAS for a more detailed financial strategy.
What are your margins?
Find out which products are most profitable and least profitable. Instead of having one overall CPA goal, it's ideal to have separate goals for each product based on price and profitability. You may have a higher than average CPA for a certain product, but if it's more profitable, it's okay to spend more promoting it. Two products could both have 200% ROAS, but the one with the higher profit margin will be more profitable. Brands don't want to do this because it's more work to make a different CPA in their overall bottom line and strategy. At the end of the day, you want to know how your ads are contributing to the company's bottom line profit, so it's important to include margins as part of your strategy.
What is the user experience of your buying experience?
Figure out the entire ordering process, delivery of product, message received after, etc. After working with many brands, it's not difficult to find areas that are clearly hurting the overall user experience. You don't need to be a conversion rate optimization expert to recommend a better way to create value for buyers. That's what curiosity-driven strategy is all about it. Perhaps you notice that having a long checkout process can significantly reduce conversion rate, which will ultimately lead to lower ad performance. Take action on that intuition. By understanding this process and making appropriate recommendations, you can add significant value to the brand and improve paid acquisition performance.
# # #
FINAL NOTE: This list is a work in progress. We're always adding new questions, and if there is an item you think we missed, let us know! Contact Us or email at hello@metricdigital.com and we'll be sure to give you credit if we add your question to the inventory.