Maximize Holiday Revenue on Black Friday & Cyber Monday with Google Promotion Extensions
Just in time for the holidays Google has brought Promotion Extensions out of beta and available to all accounts as part of the new Adwords Experience!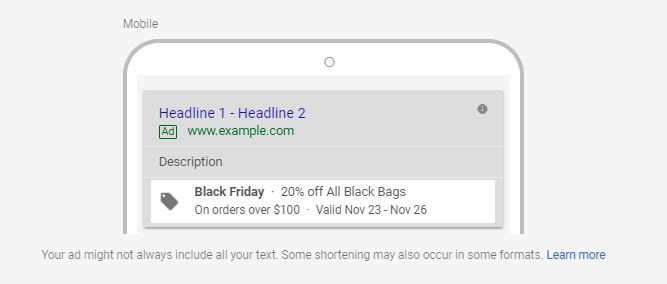 These new ad extensions will show in combination with text ads along with other extensions like Sitelinks and Callouts. One caveat is that like other extensions we can't control when they are shown. So we should not rely on these to totally replace using promos in text ads, but instead to supplement them.
That said - Promo extensions definitely fill a gap within Paid Search. When combined with Google Shopping Promos this is a powerful one-two punch that will make communicating promos this holiday season more effective than ever - especially on mobile where real estate is limited.
Here's a quick rundown of the different settings we have available on the back end: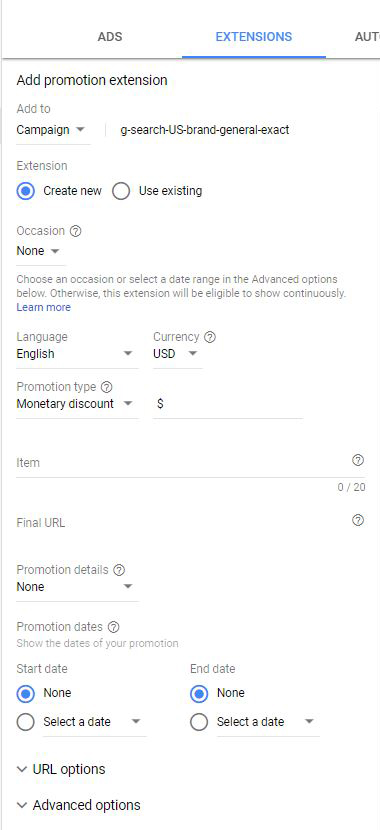 Features:

Preset occasions with 12 different holidays
Flexibility to set a variety of discount parameters - set flight dates, Save X% on $X, Save X% off all products, Save $X when you spend $X, Save $X with Promo Code: XXXXX
Boost CTR with more robust ads, take up more real estate especially on Mobile

Flighting - Precisely set launch & end dates ahead of time
Specificity - Set promo extensions at the campaign or ad group level so you can align them with specific products & categories if it's broken out in your account structure. We have 20 characters to describe details of the promo such as the name & product categories it applies to (in addition to dates, % off etc)
Here are the different settings for promotion type - Monetary, Percent, Up to amount, Up to Percent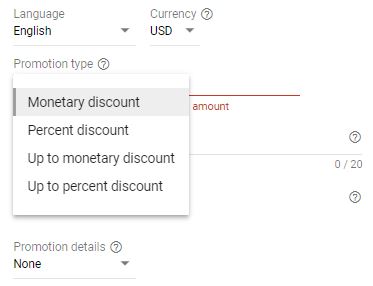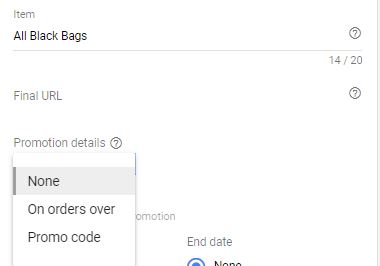 Of the few caveats with this it looks like all promos require some amount of discounting. So Free Shipping, Gift with Purchase, and other less conventional promos will be better communicated through Ad text, Sitelinks, and Callouts.
We're excited to set these up for all of our clients that are running promos this holiday and drive record breaking revenue!
Get our tips straight to your inbox, and start driving revenue today.
Thanks!