How We Turned Facebook From Dud to Stud for Hired.com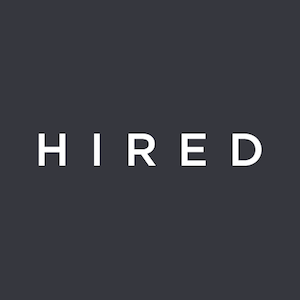 Challenge
Hired.com, a marketplace for top engineering talent and employers to come together for recruiting purposes, needed to add engineers to their marketplace. An in house marketing team was unable to use paid Facebook ads to drive qualified leads, as 95% of all leads are rejected from joining the marketplace to keep the quality of candidates high.
Solution
Hired.com entered a performance based marketing contract that only paid Metric Digital for leads that became approved candidates and for candidates then becoming placed at employers.
Metric Digital developed creative (images and ad copy) that were paired with hyper relevant targeting to drive traffic from Facebook to Hired.com. For example, this is an actual ad from one of the first campaigns by Metric Digital: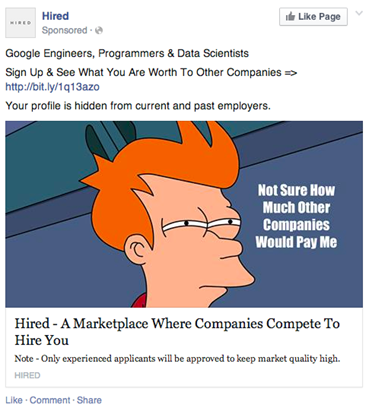 By layering on targeting for Employers, Job Titles, Geography, and Interests, with creative that communicated directly with the niche being served the ad (humorously in this case), the Metric Digital team were positive in ROI from day 1.
The targeting worked so well, a Head of Product at Google tweeted the ad that he got served on Facebook to his 25,000 followers on Twitter: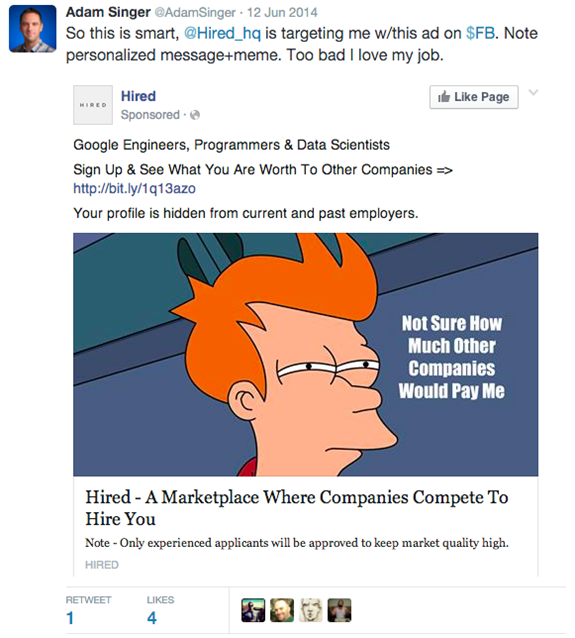 Results
Metric Digital turned Facebook from a failed channel for paid user acquisition into an 8 figure in spend channel that drove Hired.com's growth more than any other paid channel. Facebook became the #1 source of high quality leads for Hired.com and Hired.com even hired one of Metric Digital's leads internally. The strategy implemented by Metric Digital kept the CTR's (clickthrough rates) high, the CPC's (cost per click) low, and increased conversion rates to an unprecedented level.
After Metric Digital's success with Facebook for Hired, Metric Digital was hired to run Paid Search and Display for Hired as well, scaling those channels to unprecedented levels.
Hired.com used Metric Digital's marketing services while transitioning from a seed round company to a $40MM Series C Round.
To get in touch with us, contact us here.
Get our tips straight to your inbox, and start driving revenue today.
Thanks!