How We Improved ROAS from 430% to 720% for Amour Vert
By Ryan Markman, COO, Metric Digital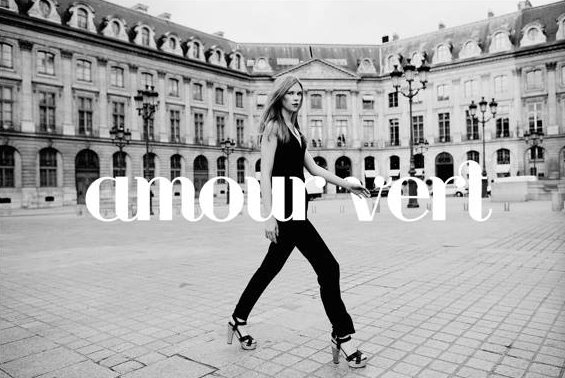 Amour Vert partnered with Metric Digital to help increase digital sales, repeat customers, and lifetime customer value through Facebook and Google paid advertising.
Their Goal:
Spend more and increase return
Though Amour Vert's paid marketing performance was strong to date, they were seeking a partner who could truly help them scale their spend on Facebook and Google Adwords.
They needed to bring their cost per acquired customer (CPA) down while increasing spend. While they evaluated multiple proposals, every company told them they would have to realign their expectations for a lower CPA. However, Metric Digital was confident that a lower CPA was attainable.
Their Story:
Great fashion + Social Responsibility
Founded in 2010, Amour Vert is a fast-growing eco-friendly apparel brand. Their brand focuses on sustainable fashion for women and produces clothing locally, in small batches, using organic and sustainable materials. The San Francisco based company has raised outside funding from investors and has 5 retail locations.
Their Solution:
A/B tests, segmentation, structure, & advanced targeting
• A/B testing: dramatically increased creative testing
• Structure: reoriented ad accounts to better track performance, minimize overlap while prospecting new customers, and bid on keywords more efficiently
• Segmentation: created detailed segmentation on target keywords in Adwords Search and Shopping, providing more fine-tuned control with messaging and targeting. For example, Amour Vert carries third party brands like Veja; segmentation allowed us to target only consumers interested in the Veja products carried by Amour Vert, vs. Veja in general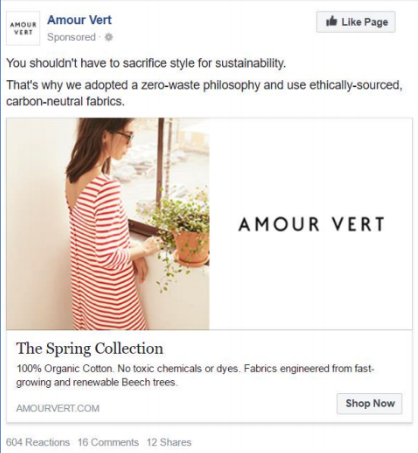 • Advanced targeting: Facebook
• Lookalikes: Expanded sophistication of lookalike audiences, which allow advertisers to target people similar to a given audience (e.g. past customers).
• Retargeting: Built out website visitor targeting based on actions visitors took on the site (e.g. added item to cart), time on site, and which products they viewed.
Their Success:
Return, Sales, and Spend Up
Amanda Halper, Head of Marketing Amour Vert, had this to say:

"Metric Digital has exceeded all of my expectations, and the team is a pleasure to work with. They go above and beyond what I've experienced with any other agency and have quickly driven ROI at scale that I didn't think was possible."
Interested in how Metric Digital can help you achieve results like Canada Goose? Email hello@metricdigital.com!