How We Improved Mack Weldon's Purchases by 1,346%
By John Pellinghelli, Co-founder of Metric Digital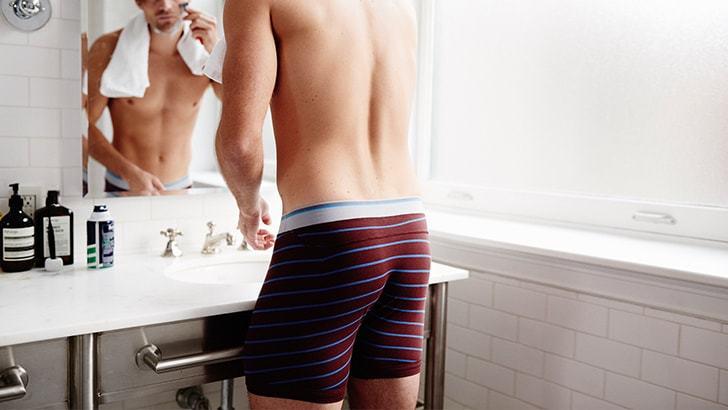 Mack Weldon partnered with Metric Digital to increase digital sales specifically from new customers through Facebook and Google paid advertising.
Their Story:
Reinventing Men's Basics – Digital First
Founded in 2012, Mack Weldon is a fast-growing, digital-first men's basics, apparel and accessories brand. Mack Weldon's first product was a premium underwear. It received rave reviews from customers and critics alike for fit, comfort, style and quality of materials. With the success of their underwear, the brand has continued to expand successfully into shirts, socks, sweats, bags and other products.
Innovation and experimentation are at the core of everything Mack Weldon does, and Metric Digital has been the digital performance arm to help drive that success. Mack Weldon is headquartered in NYC and has raised funding from outside investors.
Their Goal:

Grow New Customers Every Month and Keep CPA Flat
Though Mack Weldon's marketing performance was strong to date, they had not yet had success driving net new customers through Adwords – specifically Non-Brand Search & Shopping.
Mack Weldon sought out a partner who could truly help them scale their business on Facebook and Google Adwords. They needed to prove the viability of Adwords for growing new customers, while maintaining cost per acquired customer (CPA) as close to flat as possible.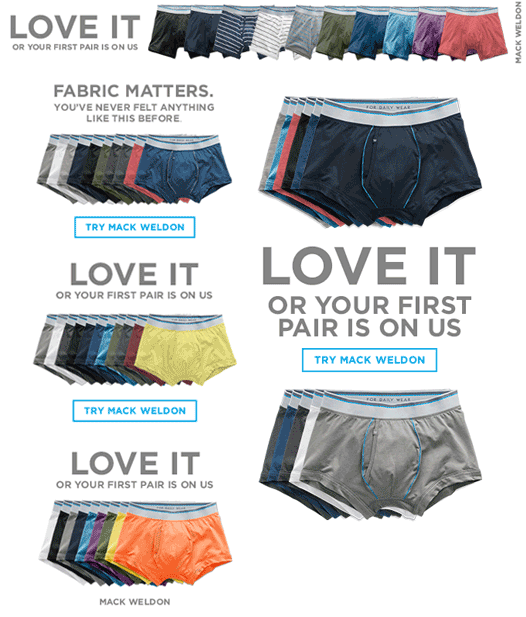 Our Solution:
Structure, Segmentation, Testing, and Optimization
• Structure: Created a structure to remove internal competition, focus on a higher tier of long-tail keyword, but also drove scale through broad head keywords
• New Customer Acquisition: Segmented campaigns, created audience exclusions and doubled down on areas of high performance to drive sustained growth
• Google Shopping: Built and optimized a product feed and created keyword segmented structure within Adwords
• The Right Bid Strategy for the Job: Used a variety of bid strategies ranging from Adwords Smartbidding to manually updated target CPC bid rules. This allowed tail campaigns to drive efficiency and head campaigns to drive scale efficiently
• Constant Testing: Built new keyword targets from extremely broad to extremely narrow. Tested new campaign types such as Dynamic Search & Gmail Sponsored Promotions
Their Success:
Return, Sales and Spend Up
• Improved YoY Purchases by 176% Dec 2017 vs. Dec 2016 on Google, while lowering Cost/Conv by 22%
• Tripled the Black Friday/Cyber Monday New Customer goal target
• Successfully launched emerging product lines such as Gym Bags at an effective target CPA
Interested in how Metric Digital can help you achieve results like Mack Weldon? Email hello@metricdigital.com!

Get our tips straight to your inbox, and start driving revenue today.
Thanks!