How to Increase Your In-Store Sales from Online Advertising (And Track It Too!)
By Kevin Simonson, CEO/Co-Founder, Metric Digital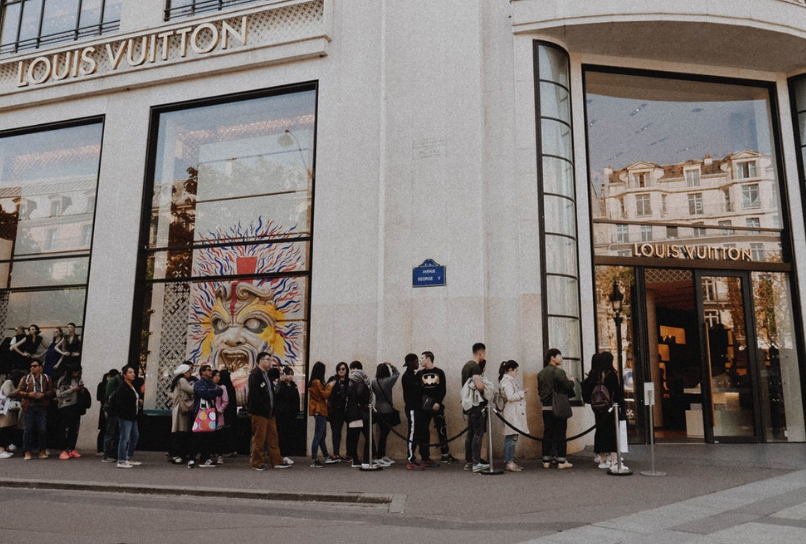 Whenever I ask founders if they measure the effectiveness of their marketing efforts, they answer, "Of course."
But when I ask if they're tracking their online-to-offline sales, most respond with either a hesitant, "no," or say, "I didn't even know you could do that."

Not only can retailers track their in-store sales, but they have to if they want to compete in the modern retail landscape.
While the prospect of measuring offline sales might sound complicated at first, to help you get started, we'll look at how you can increase your in-store sales from online advertising and how to track those sales. We'll outline ways you can achieve this on your own or with a partner, as well as some digital solutions. We'll also look at resources for increasing your in-store sales.
(Shout out to our friends Amelia Garvey and Gregory Ciotti from Shopify who weighed in on this article!)
You can't optimize what you don't track
According to the Interactive Advertising Bureau's Direct Brands 2018 Founders' Insights, more than half direct-to-consumer (D2C) brands are either selling goods in owned retail or plan to within 12 months.
Metric Digital has partnered with a dozen companies on IAB's list of top direct-to-consumer (DTC) companies in the world. As their digital marketing agency responsible for revenue from search, e-mail, and paid advertising on Facebook and Instagram, and we've seen that many retail stores lack the resources to track offline sales from online referral sources.
Based on our work building and executing an online-to-offline strategy for Bonobos Guideshops (the digital darling's bricks-and-mortar stores), we were able to help the brand increase in-store sales threefold and increase online sales. That's just one example.
What is online conversion tracking?
Simply stated, online-to-offline tracking shows you who saw and/or clicked your Facebook or Instagram ad, and then made a purchase in-store.
Since so much online advertising for DTC companies is allocated to Facebook and Instagram, let's focus on online-to-offline conversion tracking for those channels.
DIY tracking: How to monitor your online-to-offline sales yourself
Facebook allows a store to track offline sales in two ways:
By uploading offline data into Facebook Business Manager and retroactively matching it back to the ads in your ad account
By connecting to the Facebook ads API and syncing in-store data with the ad account automatically
Uploading offline conversion data into the Facebook Business Manager is fairly straightforward. Just follow these instructions from Facebook. Connecting an ad account through the Facebook ads API requires a technology integration and focuses on these major areas:
Point of sales
Digital receipts and loyalty
Call center technology
CRM and marketing software
If you have the technical abilities, staffing bandwidth, and discretionary time to execute online conversion tracking in-house, the above approach will work. Just know that, on the downside, this model is manual and labor intensive. You also can't optimize in real time in Facebook—you'll need to stay on top of the data consistently. You might get a solid weekly sales report, but sometimes you'll probably want to optimize more frequently.
Using digital and partner solutions to track in-store sales
If you'd rather not shoulder the digital burden alone, that's OK. There are integration partners that can connect your data to the ad accounts and agencies that facilitate this, which is what our agency, Metric Digital, does for our clients.
For stores built on Shopify and/or using Shopify POS online or in pop-up shops, we connect offline data to Facebook ad accounts so we could measure the impact of online advertising to in-store sales and build a strategy to increase those sales.
If you don't have the development budget or in-house capabilities to execute this program yourself, consider outsourcing the task to an external third-party partner. You'll be able to free yourself up to focus on what you do best and leave the operational details to a trusted partner. (Contact us to learn more about this service!)
How to develop an online-to-offline strategy
Depending on your budget and current digital marketing strategy, you might start to see online-to-offline conversions coming through your Facebook ad account. Typically, you need at least 100 sales from your physical store before you'll start seeing any ad account data. Keep this in mind if you open a physical location and immediately connect it to Facebook.
You'll need to determine which campaign objective you want to run to generate the most online-to-offline sales. Some of the objectives we've run include offline conversions, online conversions, video views, local awareness, and store visits. Different objectives work better in different geographical areas, based on your ad spend and sales in a given store.
Generally speaking, we see conversion objectives work in major cities and video views, engagement, and traffic work in cities with less density.
Whether doing online sales or offline sales, you want to have around 50 objective results per ad set per week, which should inform what campaign objective you choose for your brand.
Real-world examples of online conversion tracking
Amour Vert, a retailer based in San Francisco with shops in the Bay Area, Southern California, Seattle and Atlanta, is one example of a Shopify merchant opening several bricks-and-mortar locations and having an online-to-offline strategy to support them.
Once we connected Amour Vert's point-of-sale system to its Facebook ads account, we saw that our online marketing efforts were already driving in-store sales. Furthermore, we could see that people who traveled to the Bay Area were seeing the ads in their hometown and then buying in-person once they arrived in San Francisco.
After tracking offline sales, we implemented a custom local creative strategy. Ads for each location showed the inside and outside of each store and images of shoppers within each store. We included geo-specific ad copy for each store and placed the ads in campaigns with various objectives based on the above metrics.
The results were an increase in in-store sales and a better understanding of the full marketing picture.
Moving forward with tracking your in-store sales
The writing is on the bricks-and-mortar wall: in a business landscape where most retailers aren't measuring their in-store revenue generated from online advertising, you now have a chance to leverage cutting edge technology and stand out from the competition. What's more, tracking online-to-offline purchases helps you strengthen your digital marketing tactics and optimize overall business strategy.
With physical store locations becoming more attractive to up-and-coming retailers, your brand is now equipped with several ways to connect its online marketing efforts to measurable offline results. Whether you do it yourself or hire a marketing partner to help, you can track and optimize your marketing spend better than ever.