How to Find More Money to Spend On Paid Advertising
By Ryan Markman, COO, Metric Digital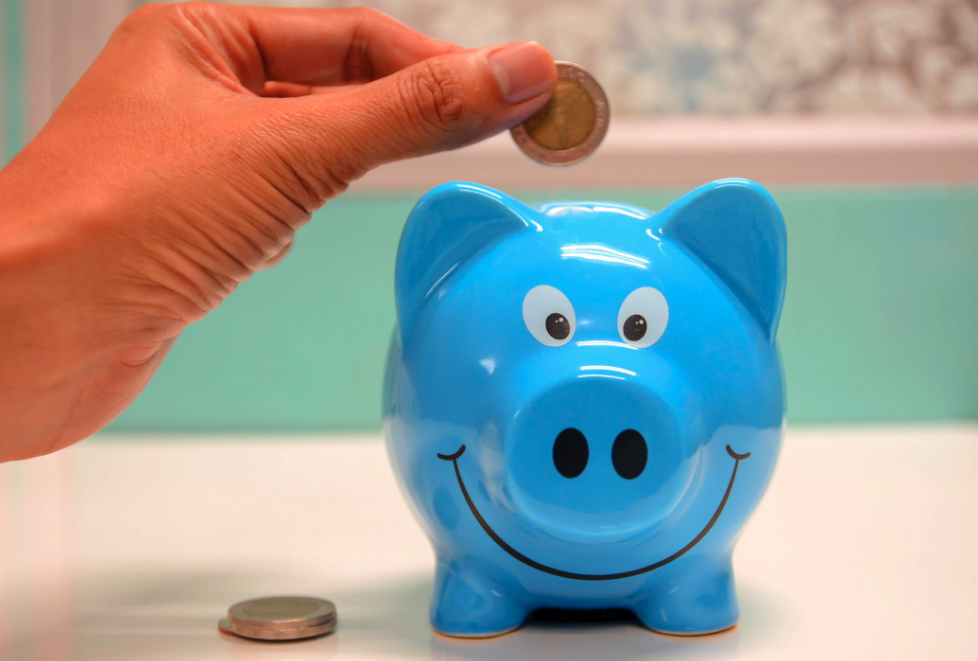 Do you wish you had more money to spend on paid advertising?
You're not alone. Most growing companies are looking for ways to increase their spend, while hopefully keeping cost per acquisition flat, or rising at a reasonable level.
Having worked with a wide range of disruptive direct to consumer startups, Fortune 500 brands and also private equity and venture capital firms, Metric Digital has been exposed to almost every variety of funding sources that are available for businesses.
And one thing is for sure: marketing is an important use of capital.
The field of marketing, and key players on it
The CMO Survey is the longest running non commercial survey for and about the field of marketing. As usual, this year their team surveyed 2,575 top marketers at for profit companies, most of whom were vice president level or above.
Here's a key callout from their report:
Marketing budgets are expected to grow by 8.7% in the next year, nearly reaching the 8-year high of 8.9% from 2017. Consistent with this, marketing budgets as a percentage of overall firm budgets match the highest level in the history of The CMO Survey at 12%, which is also 9.8% of overall firm revenues.
The question is, where will your company access its new capital? And how will you invest that money to grow your brand?
Firstly, the answer will depend on what kind of role you have in the organization. Where you sit within the company hierarchy informs your approach to fundraising and how it impacts the marketing function. Let's talk about that briefly before we dig into the available funding sources.
Are you the owner or part-owner? Metric has had the privilege of working with numerous founders, owners and top executives of established and growing brands. And in our experience, someone in this top role is more likely to focus on the most efficient way to get funding for their business. This executive function zones on in high level insights, not granular data. It's all about steering the ship, owning the vision, growing the business and doing so in a cost conscious way, with the limited time that a busy person like a CEO has. Additionally, this person would be highly concerned about how much equity, if any, would have to be given up in exchange for capital; what the current debt rates are, and most importantly, what to actually do with that capital once it's secured. If that's you, keep those considerations in mind as you search for the next capital source.
Are you the CMO? If this is where you sit in the organizational structure, your thinking around finance is more granular. CMOs love getting into the weeds to find a specific result, i.e., how to improve performance of paid, how to use email to maximize your customer lifetime value, how to help the company scale while keeping CPA flat, or how to accomplish an IPO or get acquired. As such, a CMO's goal in securing funding is to invest in more marketing in general, possibly hiring new marketers for the team, or even partnering with marketing agencies. And keep in mind, since this person won't have as much equity as a Founder or CEO, they are not worried about giving up ownership. The speed of deploying that capital is more important.
Use that job title as a decision making filter going forward.
Sourcing of funding to grow your brand
Next, our goal is to help you understand the different types of funding sources that are available to a brand like yours. Some of these options your company may already be using, some you may not have tried before, and some you might not even be aware of. But all of them are viable sources of capital that a growing company can invest in paid marketing to help scale their brand to the next level.
Now that you have a clear understanding of where you play on the marketing field, think about which of these options might be the right fit for your company. We'll review the overall pros and cons of each source, inviting you to evaluate if that cost is worth it to obtain higher digital budgets.
Funding Source #1: Traditional Debt
Bank lending is the most common way small and medium sized businesses receive external finance. When loan rates are low, this is a viable option for companies who meet the proper qualifications. There will be stipulations on what you can raise, how much a bank can give you, and assets such as property can create risky liabilities for the owner. And of course, there are certain economic constraints, such as changing rates.
The key to remember about debt as a funding source is, you have to pay interest. The cost to you is the interest on dollars you're spending to acquire new customers. If you use debt for paid advertising, your cost per acquisition is technically going to be higher than it would be otherwise, because you have to pay interest on the debt.
Let's say you're an apparel brand whose CPA is $100. If you choose traditional debt as your funding source, and you're borrowing money at a rate of 5%, and one year after you borrow that debt, you use the money to fund your Facebook ad campaigns, that means your CPA is technically $105. Just be sure you're factoring that number in when you're planning sources and uses of capital for digital marketing.
Funding Source #2: Outside Capital
This funding option comes in numerous forms. There's money in exchange for equity, which you can acquire through friends, family, angel investors, even strangers and social media followers who love your brand via the many crowdfunding platforms (StartEngine is a powerful one if haven't heard of it before!) One advantage of this source: if you have a talent for marketing, writing, or making compelling and shareable video content, it might be a powerful skill to leverage for getting capital.
Also part of this category includes institutional investors like venture capitalists. Metric has experience consulting for these firms, helping them execute due diligence for brands they seek to acquire. And in most cases, these investors will write large checks for several hundred thousand dollars up through several million dollars, looking for extreme growth in companies. Though the model is evolving, traditional VC is known for seeking a small number of massive exits (companies valued at over $1B), so just know that VCs are typically incentivized to push founders to make risky decisions that push them towards larger outcomes. Perhaps you believe your market opportunity has a higher likelihood of a smaller outcome ($10-100M valuation and or early profitability), and if so, this may not be a great fit for VC.
The key question of outside capital is: What are you giving up? Assuming the tradeoff is equity in the company, you have to decide whether it's worth investing in the growth of the business, even if that means you own less of it. Every executive will have their own preference here, but doing some calculations ahead of time might help make the choice for outside capital easier.
For example, if your equity share of the company decreases from 30% to 20%, are you willing to take that hit if the higher marketing budget causes customer acquisition to double over the next twelve months?
Funding Source #3: Cash flows + Owner Money
Commonly known as bootstrapping, this funding option allows you to leverage your own financial resources to support your company's growing marketing budget. This approach affords you complete control, taking on all the risk yourself with little or no bureaucratic interference, no interest and no loss of equity.
When you're running a highly profitable business, this funding source can be an easy option. For example, if your company has achieved thirty percent net income margin in the past year, when budgeting for next year, you can decide on your own accord how much that profit, which would traditionally be paid to you, can be reinvested in the firm in order to grow.
However, if you're not there yet, putting in your own money can be risky. Betting on yourself is a risky investment for any business, and adds a level of stress that can be overwhelming. The good news is, if you have the financial means to contribute a sizable investment for your company, it can lead to amazing results. And the feelings of empowerment, ownership and achievement are unparalleled.
The central issue is risk tolerance, which differs for everyone. Ask yourself how risky of an investment you might want to put your personal, cold hard cash into. Because you won't know what the performance of your new digital marketing programs will be until you actually spend it. You might decide that you'd rather spend money on a more conservative investment, and there's nothing wrong with that.
Funding Source #4: Alternative Means
In our previous series on fintech startups, we talked about how the strategy of many financial institutions has evolved. Many are seeking to team up with these emerging technology companies to help brands scale. Along those lines, we wanted to continue that line of thinking with our fourth and final funding source, alternative capital. Here are a few options that we believe could be the right fit for brands that haven't seen success with the more traditional funding approaches outlined above, as well as how they translate into digital marketing investment.
Clearbanc is a very interesting company that uses a unique corporate revenue share to fund the growth of our portfolio companies. Their powerful predictive models look at a merchant's revenue, ad performance and other third-party data to generate funding offers. They don't take equity, don't dilute investors, don't take personal guarantees and don't do a credit check. Offers are based on your performance.
According to Christopher Vigmond, Clearbanc's Agency Partner manager, they can deploy between ten thousand and ten million, and can deploy that capital in less than three days. Clearbanc, as you might guess, does charge a small flat fee on capital that ranges from 6% to 12.5%, depending on how you spend the funds, your company's revenue, and if you work with a Clearbanc partner agency like Metric Digital.
Clearbanc is back out of revenue share, so you'll pay them more quickly if things are going well, but more slowly if you're not seeing the success you expected. One upside for marketing executives: Cleabanc's money is specifically earmarked for digital marketing purposes. They give you special rates for using the funds for that function. This funding source also carries no personal guarantee.
Shopify Capital is another new service that we learned about through our ecommerce partners. This merchant cash advance product helps entrepreneurs secure financing and accelerate their business growth. It's simple, fast, and convenient for finding more money to invest in your business. On the upside, it has relaxed borrower qualifications and doesn't involve processing fees, interest rate and late fees. This can be appealing to merchants who aren't necessarily looking for tens of millions of dollars, but just need some extra money to get some digital marketing odds and ends for their online shop together, like ad campaigns to help drive conversions on the site, or email marketing abandon cart campaigns to win back lost shoppers.
Downside is, it's only available to established Shopify users. And the program is still in its relative infancy. Justin Poole, Shopify Plus's Digital Partner Manager, told me that this option can be a powerful funding source for certain merchants. If it appears to you, make sure to do your research first. There's a highly detailed and helpful review of Shopify Capital on Lendvo, which we recommend checking out for additional context and specifics on this funding source.
Finally, we wanted to call out Assembled Brands. Started by Adam Pritzker, co-founder of General Assembly, this modern holding company is an asset-based lender that provides working capital to emerging consumer brands across all consumer product categories. They specialize in brands that are growing direct to consumer distribution. And their credit facilities range from $250K to $5MM. Their offering includes flexible structures and founder friendly documentation that typically don't require financial covenants or personal guarantees.
Please note, if your company is a brand new brand, the application process will be asking you financial questions that you might not have enough historical data to answer. You may not know projected annual revenue for next year, and you may not know what your percentage of revenue growth year over year is yet. Don't let that scare you away. Assembled offers a powerful value proposition, but the fact that your DTC brand is a newborn doesn't mean you can't still find a way to get your financial needs met.
# # #
To summarize:
Marketing budgets are on the rise
Your job title is the primary filter for deciding which approach to funding is best
Your main options are Traditional Debt, Outside Capital, Cash Flows + Owner Money, Alternative Means.
Ultimately, there has never been a better time to be a marketer, there has never been a better time to grow your business through digital media, and there have never been more options to help your company acquire financing to do so.
Choose wisely and we'll see you at the top!