How to Create Unboxing Content That Drives More Retail Purchases, Part 2
By Sophie Goddyn, Digital Specialist, Metric Digital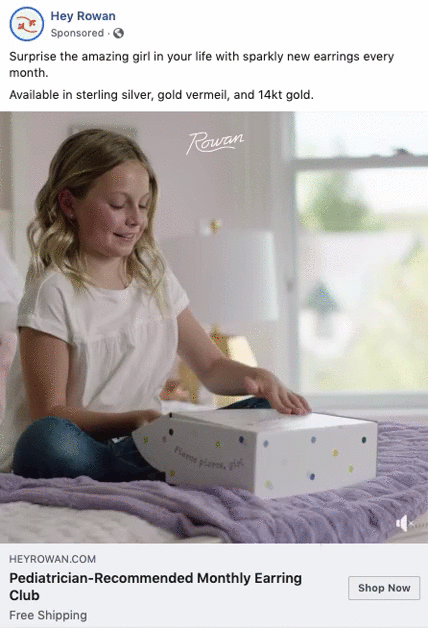 In our previous post, we primed your performance marketing brain with strategies and inspiration for unboxing and unpacking ad creative.
Now we're going to dig into the nuts and bolts.
The first element to consider is the actual filming of the ads. It's necessary to invest in using a professional-quality video camera (and ideally a professional videographer) to get high-quality footage. If you're going to invest in video, you want to do it right: with high quality video content you can make a host of evergreen assets ranging in length and post production edits that will last for the long haul. Not to mention its potential to repurpose for anything from PR videos to YouTube ad content.
The focus of your videos should always be the product first and model second. As we said before:
Customers want to follow the product in their everyday life, not the models themselves.
It's common for models to play show and tell with the product to the camera, but this isn't as relatable. We have found that creative converts better when they act genuinely rather than engaging with the camera or actively "selling" the product outside of what's natural.
Now that you've set the stage, here's a list of specific filming tactics to garner the best possible footage for your ad creative:
There are two key angles to film in order to set yourself up best for effective post production edits. Do a couple of takes with a wider shot to give context and set the scene, but then focus the majority of your attention on close-ups of the product and unpacking process itself. In our experience testing ad creative, customers are more concerned with seeing the product clearly and care less about seeing the model's face as she opens it.
If you're incorporating dialogue you don't want it to sound scripted, we recommend the model receives suitable direction on what specifically to touch on as they sift through the box or pack the bag. The main idea here is to verbalize what they're unpacking to leave minimal room for interpretation around the visuals. Further, it's a great opportunity to hit on value props as long as they're articulated naturally.
For unpacking content, take a variety of shots in the various settings we might see your ideal customer throughout their day. While unboxing is likely to only happen at home, one unpacks and packs items in a bag throughout his or her day. Get some shots of the product in action, helping the potential customer to envision him or herself incorporating the product into their daily life. Remember, these should look natural and not as posed.
Film the unboxing or unpacking process on both on a professional camera and on an iPhone to A/B test. The most important deliverable is the professional footage, but it's easy to film iPhone content while you're at it - this can be posed as user-generated content, which may resonate more with certain audiences.
Finally, let's talk post production:
Throughout your unboxing video, use text overlays to highlight the product's value props that may not come through in the video. Try testing text using branded fonts and colors, or display in a more playful way, kind of like you would see in a Snapchat or Instagram story.
You might also include animated elements like illustrations, symbols, emojis and stickers, or arrows pointing to different things in the frame alongside the text overlay or on their own. This provides another dynamic visual element to draw interest to the areas on which you want potential customers to focus
Every time you test and iterate on your ads, you can capitalize on what you've learned about your customers. Don't hesitate to test the little things, especially visuals in the first three seconds of the video that determine whether potential customers will keep watching.
Unboxing:
Rowan: Begins by setting the scene with the girl on her bed but focuses on the product for the remainder of the video. Incorporates branded text overlays to highlight value props.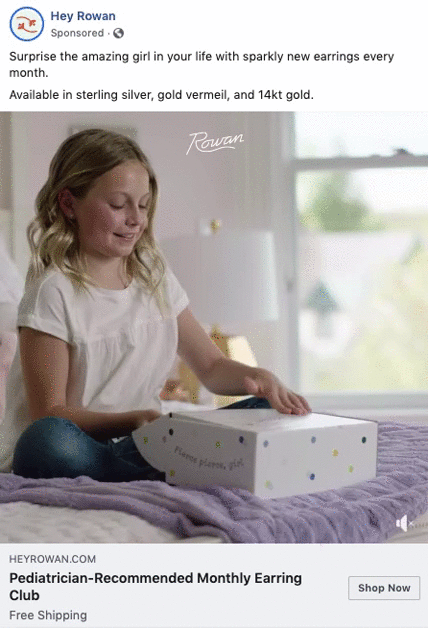 Candy Club: Shows unboxing from multiple angles, and effectively uses animation to draw attention to points of interest and make video more dynamic.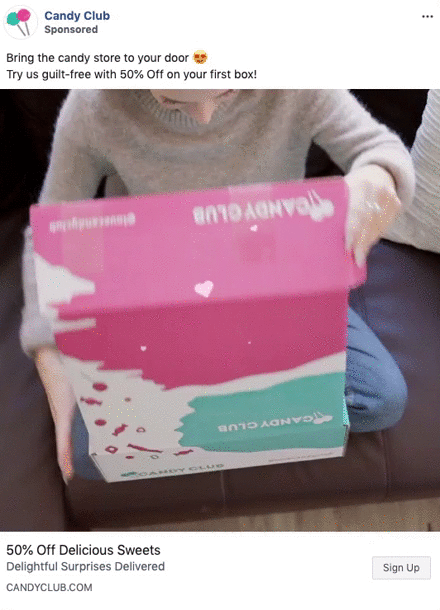 Winc: Completely focused on unboxing experience. Changes backgrounds dynamically to communicate the diversity of customers and their experiences and utilizes closed captioning to get the message across.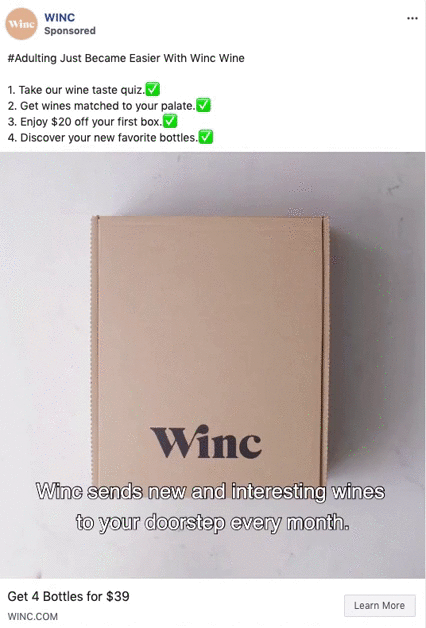 Unpacking:
Caraa: Demonstrates the product's utility by emphasizing how each item has a place to be packed within the bag.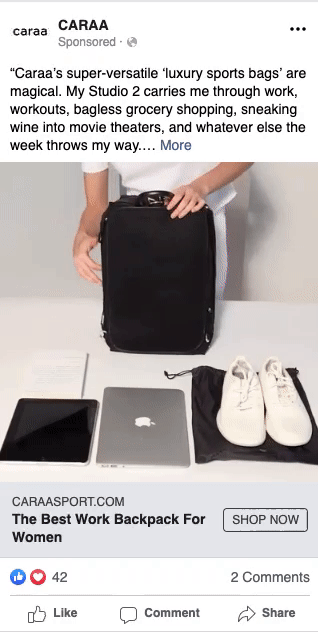 Lo & Sons: Adds incremental value to a strong packing video post-production by incorporating text overlays, showing versatility of different pockets, and placing the product in a setting similar to that of the customer's everyday life.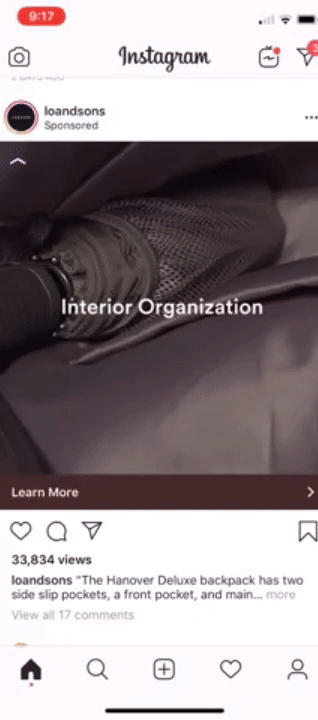 Dagne Dover: Strong close-ups showing off bag's features, with a transition from the cafe-like setting to the outdoors, communicating utility in multiple environments.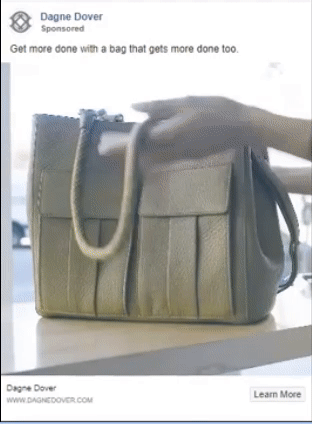 Remember: All performance creative, unboxing or not, is about aggressively emphasizing value through everyday utility.
With these strategies, your brand will increase the likelihood of driving more retail purchases.
Get our tips straight to your inbox, and start driving revenue today.
Thanks!