Has Your Company Been a Victim of Badvertising? Take The Official Quiz!
By Scott Ginsberg, Head of Content, Metric Digital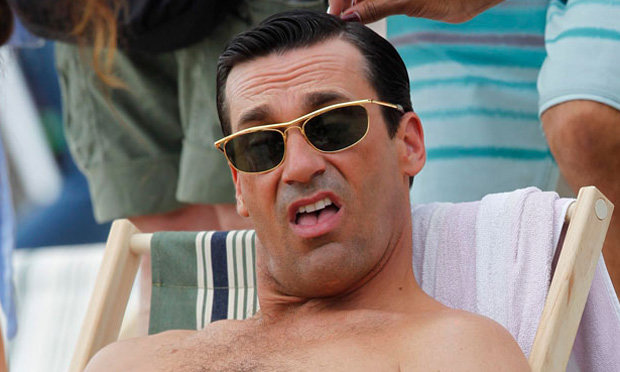 Something is broken in the digital marketing world.
Restricted client account access. Unethical spending. Terrible keyword bidding. Incorrect ad placement. Miserable clients. Overzealous guarantees. Embarrassing client service. Terrible agency relationships. Millions of dollars wasted. Entrapping contracts.
In short, toxic agency client relationships in which unethical, unprofessional and unacceptable business practices end up wasting millions of company dollars.
Badvertising is the word we've coined for this trend. And it's no joke.
Even the Federal Bureau of Investigation is currently looking into media trading and transparency in the US advertising market.
Have you or your company been a victim of badvertising?
Hey, no judgments here. Nobody is perfect, and no company is perfect.
That's why we've put together a helpful assessment. Answer the following questions to gauge your type of experience in the digital marketing landscape.
Whether you're a disruptive upstart brand, growth stage company or a multinational corporation, this will give you a sense of where you might need to improve, and how you might be poised to grow in the future.
I know how much of my budget my agency spends on ads
1 2 3 4 5
I know all the locations where my ads are being placed
1 2 3 4 5
I have access to my advertising accounts
1 2 3 4 5
I have ownership of my advertising accounts
1 2 3 4 5
I trust in the accuracy and completeness of the data presented
1 2 3 4 5
I believe my account manager optimizes at every opportunity
1 2 3 4 5
I feel confident with the health of my current agency relationship
1 2 3 4 5
I receive easy and organized tracking for my campaigns
1 2 3 4 5
I have access to real time data & insights about my campaigns
1 2 3 4 5
My agency is up to date on marketing trends that impact my campaigns
1 2 3 4 5
I have an agency contract that is flexible with my changing needs
1 2 3 4 5
My agency is doing the work, not secretly outsourcing to someone else
1 2 3 4 5
I can engage with my account manager thoughtfully and honestly
1 2 3 4 5
I have defined goals for each agency service my company hired
1 2 3 4 5
My agency engages in projects that are transparent & focused on results
1 2 3 4 5
I believe my agency only recommends services we need most
1 2 3 4 5
My agency's approach is customized and not "one size fits all"
1 2 3 4 5
# # #
Tally your score and see results below!
17-34: Get out now
You are a victim of badvertising. It may not be your fault, but it's your responsibility to part company with your agency and find a more responsible marketing partner

35-51: Room for improvement
Nobody's perfect, but now is the time to begin holding your agency more accountable. If they don't deliver greater transparency soon, consider seeking other options.

52-68: Keep up the good work
Sounds like you have a healthy agency relationship. Well done. Make sure that level of transparency and productivity continues!
69-85: You've found a transparent agency
Congratulations, you have built a healthy and fruitful relationship with your marketing partner that's based on real results. Hold onto that agency!
Need help holding your advertising agency accountable? Get in touch with our team today.

Get our tips straight to your inbox, and start driving revenue today.
Thanks!