Fashion Isn't Old Fashioned: How Apparel Brands Are Driving Growth With Marketing Technology
By Scott Ginsberg, Head of Content, Metric Digital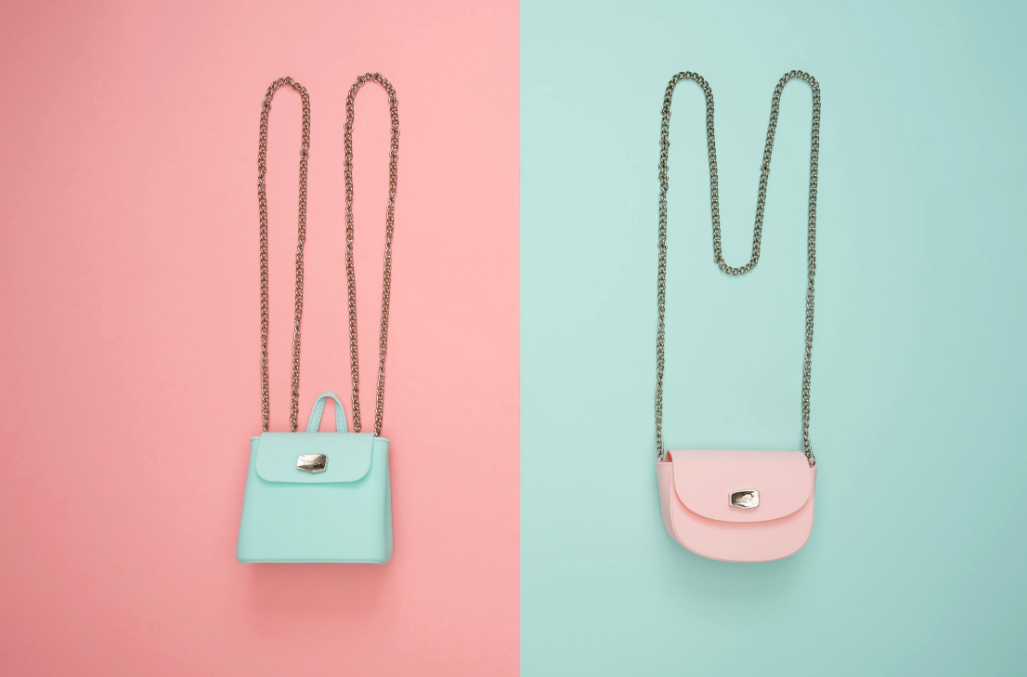 "Being well dressed hasn't much to do with having good clothes. It's a question of good balance and good common sense."
These immortal words of Oscar de la Renta refer to fashion, but they're also a rallying cry for marketing technology.
With the evolution of mobile commerce, digital media and artificial intelligence, how consumers shop, purchase and wear clothes, shoes and jewelry will never look the same again.
Retail brands need to be future minded. If they don't adapt to this evolving landscape and embrace the digital turning point of the fashion world, they'll be left on the factory floor.
Today we'll explore several examples of how apparel brands can drive growth with marketing technology in a balanced, transparent way.
Prediction is difficult, especially about the future
When it comes to demand forecasting, every apparel brand should be asking the same questions: How do we design styles for next season that will drive sales? How do we plan for the upcoming season without freeze our assets in inventory?
These can be difficult to answer. Particularly with major forces like seasonality, which is a unique challenge in the apparel business. Because demand forecasting can be so hard, we recommend companies optimize for seasonal temperature variance. One strategy is for brands to consider is learning how to incorporate granular targeting for different regional markets in their performance marketing efforts.
Here's a short case study. We worked side by side with Google to develop an API-based weather driven bid management tool for our client, Canada Goose. To optimize for seasonal temperature variance, our strategy incorporated granular targeting for 15 different US & Canadian regional markets and worked alongside Google to co-develop an API-based weather driven bid management tool. This creative solution allowed the current weather to influence how much Canada Goose would be willing to pay for ad placements. Experimental ad customizers were also utilized to enhance Quality Scores by dynamically inserting user location for over 30,000 cities & towns.
Lesson learned, even when it rains, your brand can still make it rain.
You can't predict the future, but you can install smart marketing technology to capitalize on changes in seasonality and create greater value for customers. If you want to design and plan your product line for upcoming seasons, think about what tools you might put in place to be able to pivot when changes come crashing in.
I love it when you call me Big Data
Machine learning has come a long way, baby. It started out mostly as a buzzword and meme fodder, but now it's become a must have tool in the digital economy.
In our wheelhouse of performance marketing, artificial intelligence is critical for helping apparel brands create customized experiences that make an individual more likely to purchase. Marketing channels like Facebook and Google are improving the efficiency of their targeting in digital advertising by the day. And the good news is, they're only getting more transparent in the way they leverage customer data.
Ever seen an eerily timed ad on your Facebook and wondered how it got there in the first place? Well, it's no longer a mystery with Facebook's new custom audience transparency update. Users now see on all posts a "why am I seeing this?" button, which reveals when their contact information was uploaded, who uploaded it, and if their data has been shared between brands and partners.
This feature gives users peace of mind, but more importantly, now it will be harder for agencies/brands to be unethical, and if they are, customers can call that out. Facebook is doing something positive to help maintain transparency for brands and hold agencies accountable at the same time. We're beyond thrilled about this. Perhaps episodes of badvertising will become a thing of the past.
Also, let's talk about Responsive Search Ads. This program is still in beta, so don't worry if you haven't mastered its capabilities. But from a machine learning standpoint, it's exciting. Brands can enter multiple headlines and descriptions and Google combines them into ads for you, even modifies or shortens them in some formats.
Google recently communicated a 10% uplift in clicks and conversions across their advertiser base for RSAs, so we've been recommending and using this program with several of our clients. If you're selling clothing, accessories or jewelry, this program can help your brand optimize copy for search ads by leveraging Google's audience signals to optimize the ads that are being served to that widely-varied array of search volume.
The final element of machine learning is, it will make fashion brands better at creating products people want. But the secret most companies (and some agencies) miss is, you have to test everything. Even if your budget is low. We tell our clients to engage their curiosity like their brand depended on it. Because the more ads you run, the more you learn about what clothes your customers want, and the more you can create winning digital experiences and interactions.
Lesson learned, if you don't test it, you can't optimize it.
Take advantage of machine learning capabilities to find the right customer at the right time with the best creative. Get comfortable spending on your brand's digital education, and start tapping into that invaluable source of data to learn about your customers.
Marketing is automatic for the people
As a performance marketing agency, there's no doubt that automation plays a role in the work we do. And while our client experience hasn't shown automation to be a panacea for driving brand growth, it's absolutely worth using as a filter to adjust the way a brand thinks about growth. Companies need to figure out ways to work with automation and guide it strategically, so they can get what they want out of it.
As an example, think about customers who have come to your store, loaded up their shopping cart with your clothes or jewelry, but then bailed. With the aid of marketing automation technology, it's never too late to win them back. There's no reason to leave buyers hanging.
Does your brand have an abandoned cart email strategy? What about remarketing? How are you using automation to follow up with high intent buyers (in a value driven way) that persuades them to complete their purchase?
One automation tactic we often execute for our email marketing clients is to use urgency driven copy on all email follow ups. Phrases like, "Twenty four hours left until this is gone" and "Your discount ends tonight!" and ""Five more days left to register!" are effective ways to push high intent buyers over the edge. After all, people's inboxes are competitive places, and you need to cut through the clutter with value. (Check out several of our favorite campaign examples for inspiration.)
Better yet, we developed our own proprietary marketing automation program that comes from the franchise industry, but also applies perfectly for apparel merchants. Continuity is essentially applying a managed platform to the ecommerce industry, by way of a Shopify plugin.
Here's how it works: An ecommerce customer is ingested into the Continuity account as a lead. They get sent an automated text message, customizable per account. After that, if the customer replies, the customer service reps of the brand helps the customer by trying to get them to complete their purchase. It also offers text messaged discount code features, sales conversion tracking, etc. Super cool.
Get in touch if you want to learn more.
Lesson learned, don't leave your buyers hanging, bro.
If your customers have started a checkout process, but bounce part way through, it's not too late to win them back. Whereas most brands are struggling to find a way to recover those leads and convert them into sales, you can stay ahead of the curve by leveraging marketing automation.
In summary, marketing technology is not unlike fashion itself.
With good balance and common sense, your brand can use it to drive growth and, most importantly, look fabulous, dahling.