Facebook Fireside Chat: AI In Action -- What We Presented, What We Learned, And What's Next
By Samantha Frankel, SVP of Performance Marketing, Metric Digital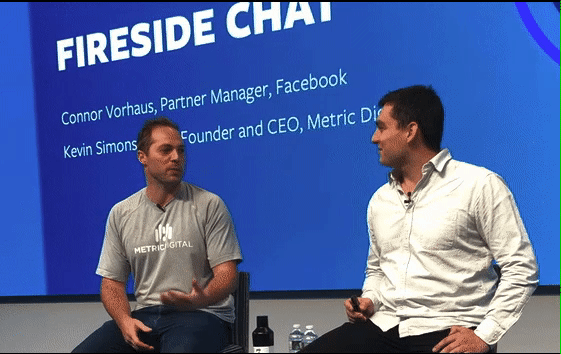 One of the perks of being a Facebook Premium Partner is, we get access to exclusive resources and training, so we can continue to drive significant results for our clients.
Kevin Simonson, our CEO/Co-Founder, recently spoke at a Facebook Fireside Chat to break down how machine learning driven systems maximize efficiency and outcomes.
Next, we wanted to share several of the top insights we gained from the other presentations, presented by the Facebook team.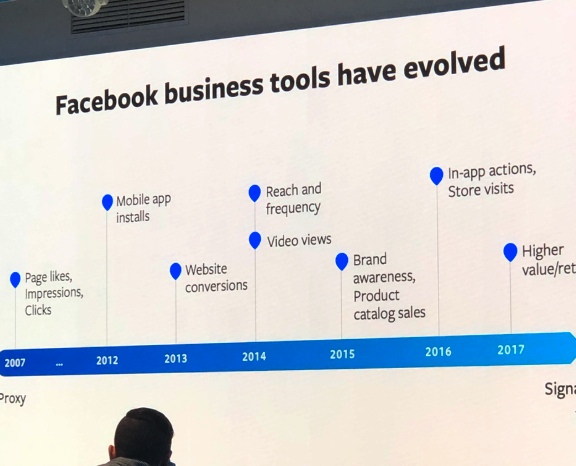 The session kicked off with Facebook providing an overview of the channel's ad product evolution and where it is today.
In the early days, a successful Facebook marketing campaign resulted in increased Page Likes and overall ad exposure, measured by the number of impressions served. It wasn't possible yet to close the loop on the impact media exposure had on metrics like brand awareness or online conversion, so Page Likes, Impressions and Clicks were used as a proxy.
Fast forward to today where the platform's marketing algorithm is fueled by powerful signals that not only make measuring real business outcomes like increased LTV possible, but aid in more relevant campaign targeting, bidding and creative optimization for more impactful and efficient marketing campaigns.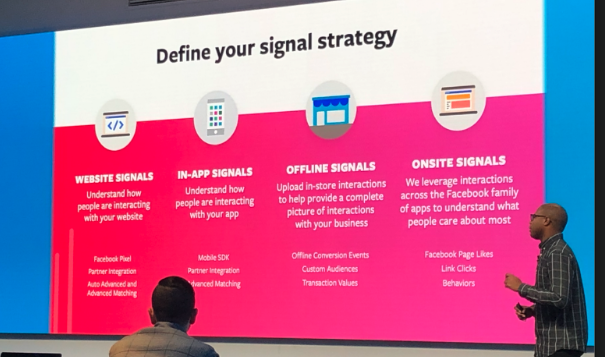 The signals used to power Facebook marketing can come from a variety of sources, with the most valuable being intent signals from first party data. Facebook's pixel and integrations with third party tools afford advertisers a host of first party data options for targeting as well as for closed loop measurement.
In all of those cases, the first party data signals can be used to fuel lookalike audiences that drive increased scale and customer acquisition. For new brands or brands launching new products, Facebook's onsite signals can be used to power ad targeting.
At Metric Digital, we would add a fifth set of signals to this list, those being third party data signals. We have agency partnerships with data providers that offer additional data sets for targeting and lookalike modeling and have seen success when actioning them for new brand launches or for advertisers looking to reach more specific audiences than Facebook's onsite signals provide.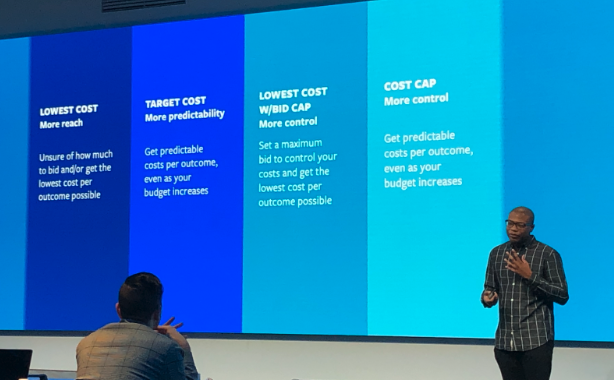 Facebook's selection of bid strategies has expanded to allow advertisers to choose what best suits their business. We recommend testing a variety of bid strategies to understand what works best for different audience segments.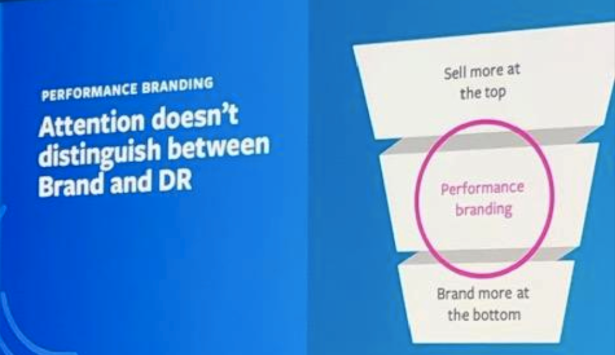 Often times, advertisers will create separate assets for brand and direct response objectives. Facebook recommends advertisers view all creative through the lens of Performance Branding, in that data insights should be used to inform creative, but that advertisers should invest more so in ideas than executions. Good creative will drive both brand and purchase KPIs, proven through Facebook's measurement studies for Conversion Lift and Brand Lift.
# # #
Thanks to Connor Vorhuas for making this event happen! And if you have further questions on how machine learning driven systems can maximize efficiency and outcomes for your brand, Contact Us today.
Get our tips straight to your inbox, and start driving revenue today.
Thanks!