Emojis in Ads: Do's and Don'ts

By Megan Young, Senior Digital Specialist
When advertising for your brand, it's difficult to know where and when to use emoji's. Here's how to find a good balance between improving your performance while not compromising your brand's reputation.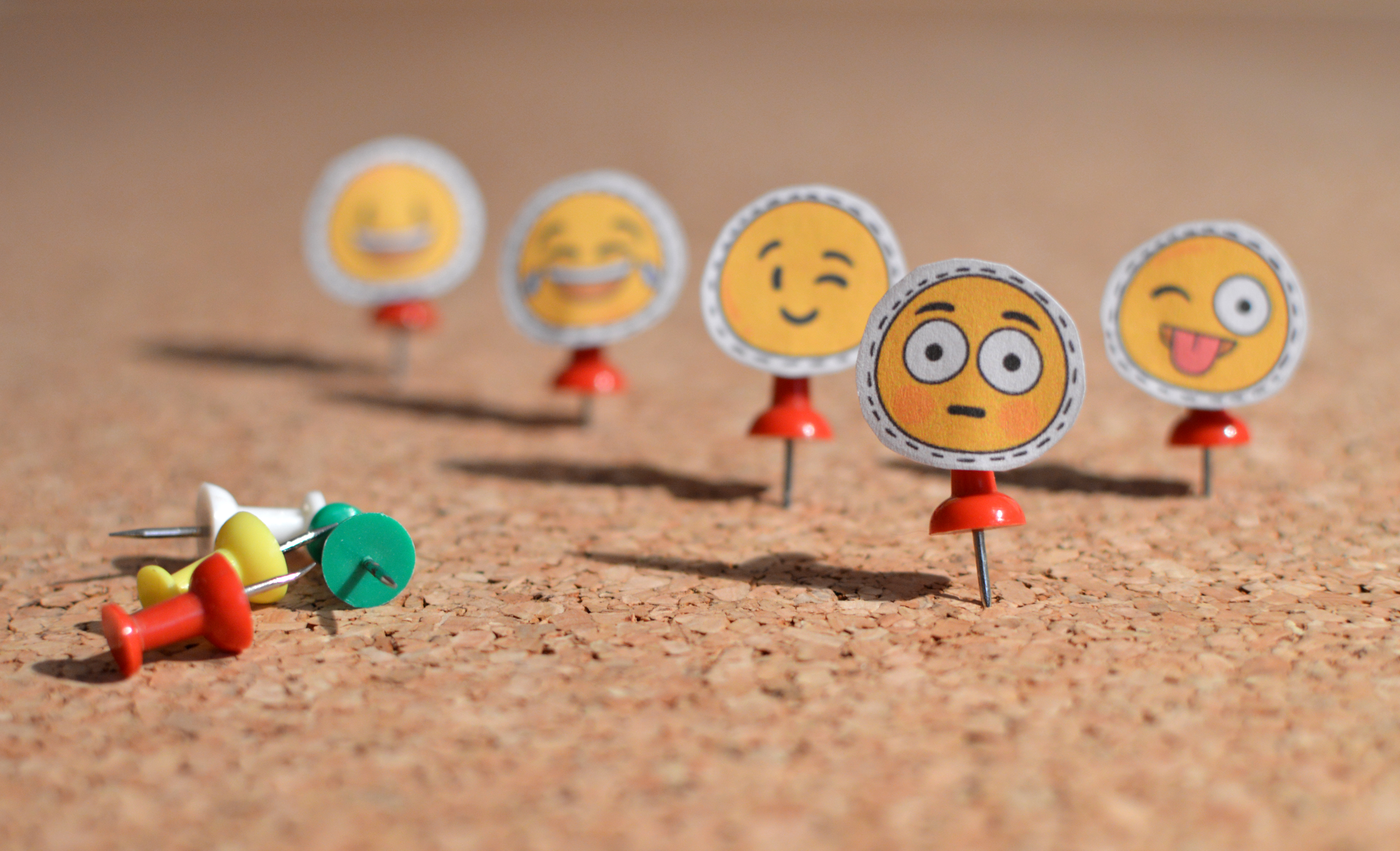 Many brands are nervous that using emojis will compromise their reputation as a "serious" or "high-end" brand, thus lowering the perceived value of their products. While emojis can "cheapen" the look of an ad in many cases, they can also be used in a way that improves performance without sacrificing a brand's integrity as being high-end. Here are a few "do's and don'ts." (By the way….here's the website I typically use to find emojis: http://emojipedia.org/ - there are tons of sites you can use, but I like this one because it gives good previews of how each emoji will appear on different interfaces/platforms)
Do's:
1) Use emojis to make your ads look more native
This is one of the best utilizations when it comes to using emojis. Facebook and Instagram continue to release features on their social platforms that encourage users to use emoji-like graphics (i.e. the "Feeling/Activity" feature and "Reactions" for Facebook posts). This method is especially effective on Instagram, where it's rare to see social posts without emojis and the ad type already closely resembles social posts. With this method, your ads are sure to blend in seamlessly!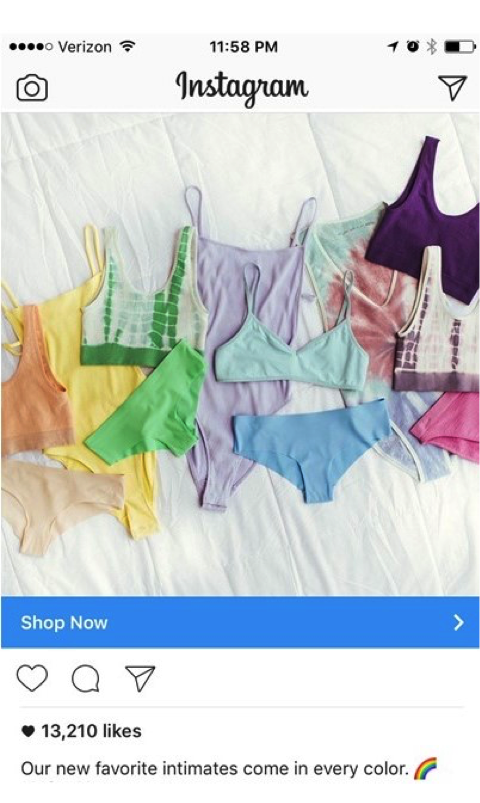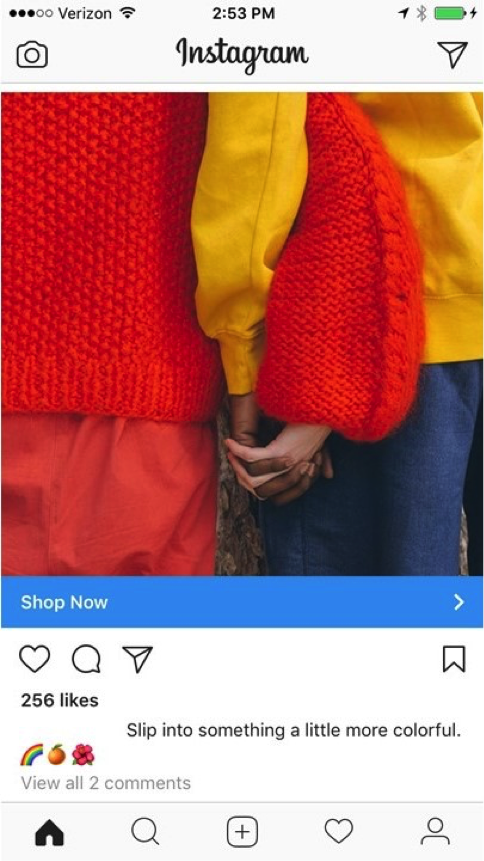 2) Use emojis to increase Relevance Scores and CTR's
This ties into "Do" #1 - because emojis are commonly used in social posts these days, they generally have an increased appeal to Facebook and Instagram users. The more an ad looks native to the platform, the more clicks and positive feedback the ad is likely to receive. Higher CTR + Increased Relevance Score = More Clicks at a Cheaper Price & Better Delivery = Awesome Results (well, at least that's the goal….)
3) To "brag" about your brand in a non-pretentious way
Ever been featured in a "The Best New (insert your vertical here) this Season" article? If so, congrats! Using these callouts in your ads' Descriptions or Headlines can make performance skyrocket. However, they can also make your brand sound pretentious and showy (uh-oh). Next time you feature one of these call-outs in your ads, throw in a few emojis to lighten the mood.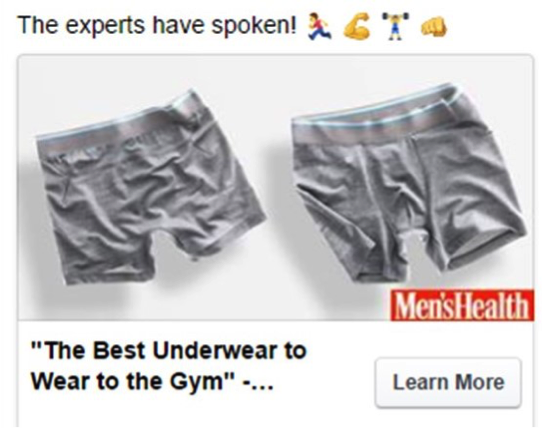 Don'ts:
1) Don't go overboard….
Featuring emojis in ads can really help improve performance (as seen above in "Do's" 1-3). However, using too many emojis can really cheapen the look of your ads and jeopardize the general perception of your brand. Make sure to keep it simple when using emojis to avoid this dilemma.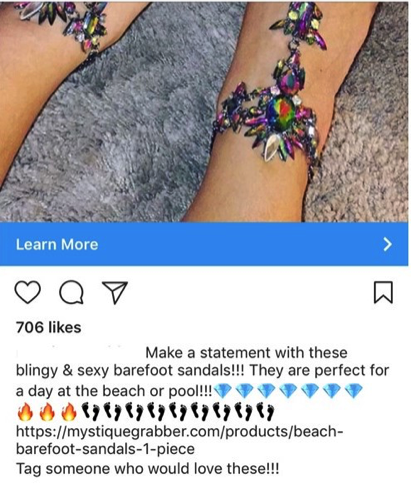 2) Don't distract from your Call to Action
Using an emoji in your ad's Headline is fine, but make sure it does not divert attention away from your ad's Call to Action. For example, if you want to use an emoji in an ad you're running for a "20% Off Sitewide" sale, make sure you put that messaging at the beginning of your Headline, and throw an emoji at the end of the Headline or Description (as to emphasize the "20% off" messaging).
3) Don't suddenly overwhelm your audiences with emojis
If you're just now dipping your toes into using emojis, do not suddenly overwhelm your audience and loyal customer base by using them in every ad. Instead, ease them in gradually! This will both give your audience a chance to adjust and you a chance to analyze performance and determine the answers to the Five Ws:
What: What emojis worked?
Who: Who (in your target audience) responded the best/the worst?
Where: Where did they result in the best performance (in the Headline, Description, or Link Description)?
When: When did you see the best performance overall (put together the answers for What, Who, and Where)?
Why: Why did the use of emojis work well/poorly?
Good luck!
Get our tips straight to your inbox, and start driving revenue today.
Thanks!