Ecommerce Experience from Start to Finish: How Packaging, Shipping, and Unboxing Delight Your Customers
By Corinne Watson, Writer & Researcher, Big Commerce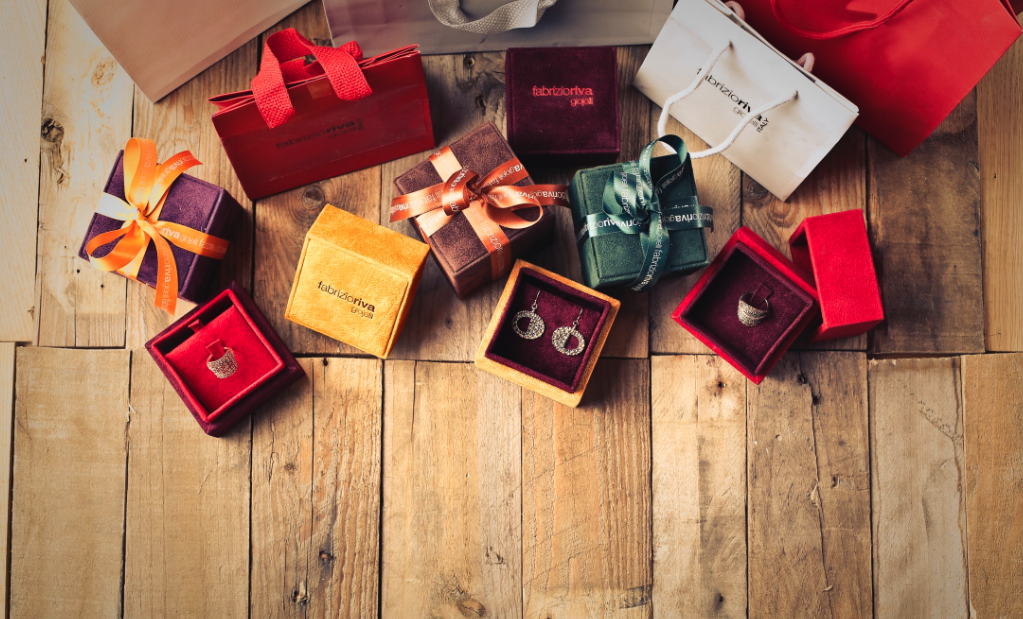 This is a guest post from our wonderful colleague, Corinne Watson, from ecommerce technology company BigCommerce.
# # #
Let's face some facts. Just because 95% of sales will be made online by 2040 does not mean that your company is automatically guaranteed loyalty and success.
Surprisingly, 44% of companies have a focus on acquisition of new customers, versus 18% being focused on retention.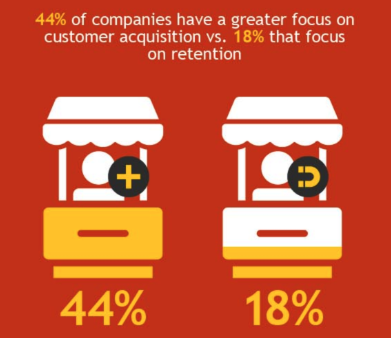 However, attentions are going to continually shift, even though over 67% of millennials and 56% of Gen Xers shopping online, both groups report being less loyal to retailers than they were even just a year ago.
With these new, finicky buyer segments, brands need to go above and beyond the expected to retain attention and purchasing power. This includes small details, rewards for loyalty, and extra special personalizations like customized unboxing experiences with every purchase that they make.
Plus, there's an added bonus of creating beautiful unboxing experiences: your users will be compelled to share them, everywhere, with everyone.
User-generated content, also known as UGC, is a new and impactful method of marketing that many innovative online brands are starting to use. In fact, consumers find UGC 9.8 times more impactful than influencer content when making a purchasing decision, nowadays.

So, how can you show shoppers you care? Let's dive into all of the ways.
By creating great shipping, unboxing, and packaging experiences, you're helping customers connect with your brand while continuing to build your flywheel for new customers.
How do you start creating these experiences, and how do you incorporate them into your broader marketing strategy? Let's dive into some examples and best practices from today's innovative brands to draw inspiration.
Handle with care: Innovative packaging ideas
Whether you're an online or brick-and-mortar retailer, the first thing that a customer sees about your product after it's ordered is the packaging.
Your packaging is a secret retention weapon. Here's why:
Good packaging results in return orders: A whopping 61% of consumers say they are much more likely to repeat their purchase of a luxury product if it came in premium, well-designed packaging.
Plus, it makes your product much more share-able: 40% of consumers will share an image of your packaging on social media if it was especially unique or cleverly branded.
Needless to say, it's valuable to create packaging that wows your users from the start and inspires them to tell their friends.
So how do you really pack that punch?
Consider sustainable packaging.
Depending on your brand and your target market, sustainability may be more or less important in your packaging priorities.
Keep in mind: 64% of consumers say that shared values are the main reason that they have a trusted relationship with a brand. So, your brand message and image shouldn't just convey the products that you are selling, but also the values and ideas that your company supports.
Especially if you are a company that preaches sustainability, creating packaging with a small environmental footprint is important.
A third of consumers are now choosing to buy from brands they believe are doing social or environmental good, according to Unilever, so even if sustainability isn't one of your core values yet, it may soon be.
Beyond the feel-good and marketing benefits, though, sustainable packaging also boosts your bottom-line:
It's estimated that, by working towards better design and after-use practices, you can see a 50% reduction in costs due to reducing plastic usage for your company.
Across European and US countries, it's estimated that this could save $2-3 billion annually in waste management costs.
These are benefits that both you and your customers can feel good about.
Offer freebies or coupon codes.
According to the Expedia Affiliate Network, discounts and coupons are the top-ranking tactic for driving loyalty — 61% of consumers say that they use and love them!
So, imagine your customers' delight if they receive the package that they've been waiting for and they find a deal inside that they can use to get even better benefits for future purchases.
Here are some ideas for things that you could include in your box for maximum customer delight:
A free sample of a new product.
A discount code to use on a product.
A discount code to share with friends.
An affiliate program code to use for benefits for both their friends and themselves.
Information about how to score new freebies or discounts on future products.
Opportunities to sign up for mailing lists or other ways to receive product information.
No matter what you include, be sure to do so in the same style as your packaging. Nothing is less appealing than something that looks like it was an afterthought added to an otherwise beautiful and inspiring box of goodies.
Include suggestions for box re-use.
There are many ways to reuse cardboard boxes. One thoughtful touch that adds to the unboxing experience is to include information on ways that your shipping products can be reused, upcycled or used again.
Many clothing companies, for example, offer the option to recycle your clothes through them by reusing the boxes new clothes were shipped to you in.
Even better: when people choose to recycle their clothes with them, some of the retailers will provide customers with store credit or discounts for future purchases. Not only are those companies helping to reduce packaging waste, but they are also encouraging recycling through added bonuses to their customers.
Here are some other ways that companies are making their packaging even more useful for their customers:
Adding stencils or templates for customers to create hanging, decorations or functional decor from your packaging.
Printing instructions for recycling or reuse on the inside flaps of your packaging.
Providing free return shipping if the customer reuses your packaging to do so.
Creating themed functionality for your packaging. For example, if you sell crafting products, an additional craft for the customer to complete. Take a look at this cute kid's toy, for example: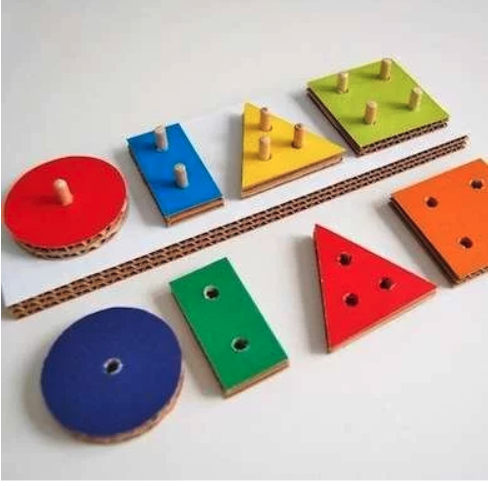 While it's always good to encourage just plain old recycling, giving your customers delightful, on-brand ideas for ways that they can use or get benefit from your packaging is one extra way to make for an enjoyable unboxing journey.
Shipping: last-mile improvements you can make
Did you know that 40% of people indicated that they would be happy to pay extra for same-day, quality-ensured delivery?
Think about what a huge difference you could make in terms of customer happiness by just implementing something so seemingly small.
Speeding up and guaranteeing your shipping isn't anything groundbreaking, either. Here are a few other small things that can make a huge impact without breaking the bank or forcing you to rethink your entire strategy.
1. Provide real-time updates.
You want people excited about the products that they just ordered from you.
In order to keep their energy high, give them consistent updates on what stage of shipping (or even creation!) their products are in. You can do this via email, text message, or in-app updates.
2. Prep them for their delivery.
There are few things worse than getting a product and not being able to use it right away. Set your customers up for success by sending them instructions on how to get set up and ready to use your product before they receive it!
3. Get a review while you're at it.
Create an automated functionality that prompts users to share their experiences after they've received your product. Don't ask immediately — delay the ask by a few days — but do remember to get their insights soon after receipt. Otherwise, the experience won't be fresh in their minds and the reviews may not be as insightful or valuable.
Make the unboxing experience feel like a birthday gift
Like opening gifts on your birthday, the unboxing experience of your product should be memorable and delightful. The packaging should align with the values and tone of your brand, and be filled with personalized touches.
Take, for example, this delightful packaging from Jeni's Ice Cream: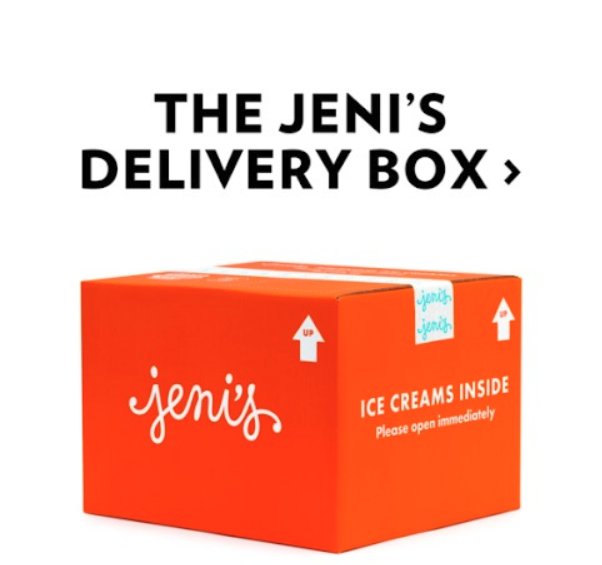 The box matches the brand colors and starts to get the customer about what's inside: delicious ice cream.
But, as people always say: don't judge a book by its cover.
What's inside of your box matters, too. Continue the excellent experience by using packing materials that are nice to look at and match your branding as well, like this wrapping from Bliss: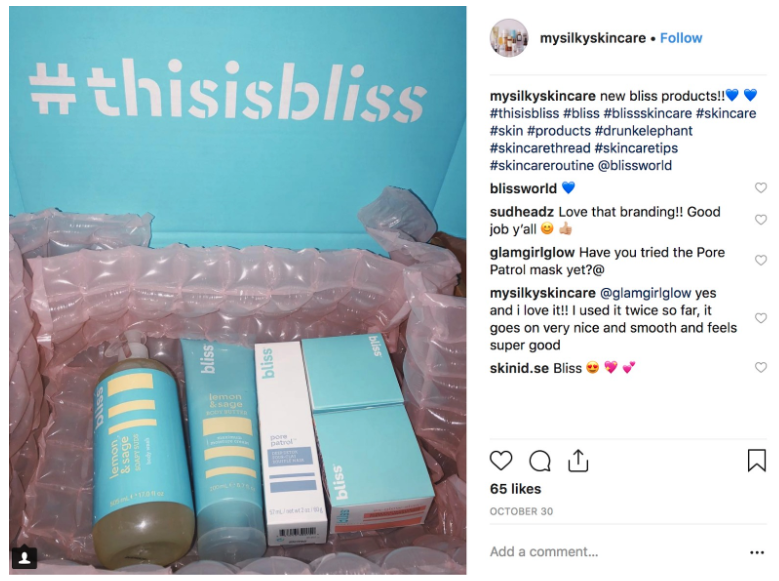 Beautiful, sustainable packaging has an added benefit beyond just looking nice: it encourages your customers to share your products on social media as you see above.
Bliss does this well by including the #thisisbliss hashtag on the top of their box: it's the first thing customers see after their product.
Giving your users opportunities to share their passion for your product or even just show off your fancy packaging helps your brand with user-generated content.
Beyond including instructions for how to share on social media, you can also include a coupon code for them to share with friends or followers to add an additional incentive to share and create an even more personalized experience. Reciprocity is a powerful instinct, so it helps to re-activate the love of your brand that led them to that initial purchase.
Final thoughts
Everything about the purchasing process for your product should be delightful. Don't assume that your work is done just because someone has finally bought from you. Take the opportunity during shipping and unboxing to make your customers' experience even more outstanding by adding small, personalized touches that remind them how much you care and how grateful you are that they shop with you.

Not only will this keep them coming back for more, but it gives them an opportunity to share your brand with their friends and create even more potential future customers.