Are Subscription Products The Right Move For Your Ecommerce Store?
By Aaron Sagotsky, Digital Specialist, Metric Digital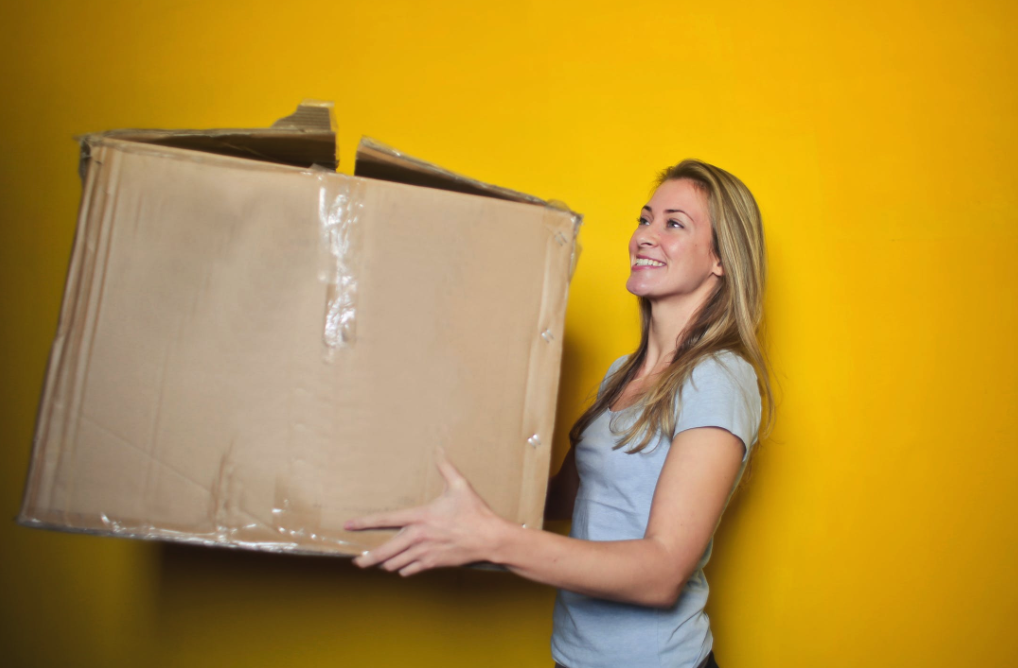 McKinsey's recent survey on the dynamics of the subscription ecommerce market shows that brands who think inside the box are winning the direct to consumer game.
Out of five thousand companies surveyed, fifteen percent of online shoppers have subscribed to an ecommerce service over the past year.
How many of those shoppers will your company earn the right to acquire?
More and more online brands are expanding to exciting new business models like subscription, brick-and-mortar and direct to consumer. Metric Digital has had the privilege to build out performance marketing for several of these companies, and today we'd like to share insights and tactics we've picked up along the way so you can decide if subscription is the right move for your ecommerce store.
Please subscribe: The why behind the what
Why are more brands switching to, or at least offering this model? We've noticed a few patterns. First, businesses are focusing on customer lifetime value, as it guarantees monthly revenue. This makes budget projections more accurate for the marketing team, as that's income their brand can count on. It's every CMO's dream!
From the audience perspective, subscription commerce customers are also coming from a generation that cherishes convenience. Amazon has trained us well. If there is a product that somebody would be buying frequently anyway, subscription brands have not taken one more step out of the process. What's not to love?
Lastly, what's fascinating about the subscription trend is, customers are getting more and more comfortable having products shipped to them more frequently. Which means they are more and more comfortable with the brands themselves. That's why we're seeing companies center their marketing around customer loyalty and around quality. Mediocre products don't bring customers back each month, so this incentivizes companies to make the products better. If you look at the various subscription commerce brands out there, most are highly specialized. It makes sense for this new business model, and it's ultimately better for the customer.
Beware! The risks of the subscription model
Even though subcom is the hot trend, there are certain downsides companies should be aware of before implementing this business model.
Firstly, subscription products make it difficult to prospect. Especially if your product has a high price point. To convince new customers to not only buy your product in the first place, but also to commit to buying it every month for the next six or twelve months, that's a big ask. Customers don't even know what kind of quality they're dealing with. As a result, there will be a much longer prospecting customer journey. It will take real time to get people to stick. Brands should expect a higher upfront cost accordingly.
Another hurdle for brands to overcome is the customer's fear of forgetting to turn the subscription off. Most of us, as customers in our own lives, have made that mistake before, and ended up paying for something we didn't need or want anymore. Naturally, brands expect this to happen, and they're not exactly making it easy to unsubscribe or sending reminder emails on the last day. It's a slippery slope that must be reckoned with before heading down the subscription path. Fortunately, there are amazing solutions to help brands overcoming this challenge, like ReCharge Payments, which is the #1 solution for ecommerce stores for recurring billing and subscriptions.
Here's another hurdle. If you're selling a subscription product that relates to health and wellness, one challenge your brand will have to contend with is habit change. It's ideal if you can find customers who are already practicing the new behavior your product seeks to promote, but many of the people you're targeting will need to be moved toward that need. Which means your ad creative must be strong and consistent to get them in the door and keep them there.
In my experience running ad accounts, health and wellness brands require a lot more communication upfront in this case. What's more, to secure customer loyalty, we recommend brands devote some budget to staying in front of customers after they've purchased to reinforce their habit. Overall, depending on how much of people's behavior you're asking them to change, you'll want to be very careful about trying to sell something that demands a level of commitment customers aren't prepared to take yet.
Launching in six months? Run some tests!
Metric Digital launches new brands regularly, many of which have been subscription based. In our experience, certain steps need to be taken far in advance of going live. If your brand is in that position of preparing to launch in the next year or less, here's what you should consider.
First, focus on giving your customers a compelling and tangible benefit to subscribing. As you prepare ad creative, website assets and public relations outreach, highlight the convenience factor. Drive home the value proposition that the customer doesn't have to think, remember, reorder or make any other cognitive effort to receive their favorite products.
As you begin experimenting with initial ad creative, expect to spend some money simply learning who your customers are and what expense they can bear. Consider running a price sensitivity test to find your break even point. Run multiple campaigns leading to different landing pages that you can a/b test. You'll ultimately find the benchmark and learn what selling price is the ideal one. (Read our previous post, How Much Are You Paying To Learn About Your Customers? You'll get more comfortable spending on your brand's digital education.)
Also remember this: Subscription products are not likely to be worth your time, or your customer's time, if you don't offer a discount. You're setting your company up for failure otherwise. If your brand new offering asks customers to put their order on an automated weekly or monthly system, without a price break, nobody is going to go for it. Even ten percent off might not be enough to entice skeptical customers. Raise it to twenty or thirty. Remember, it's worth taking a hit on your customer acquisition cost upfront if you're selling with customer lifetime value in mind.
The old rules of digital marketing may not apply
Now that you have an understanding of the popularity and demands of the subscription ecommerce world, a few final tactical recommendations.
Having run campaigns for a variety of subscription brands in the past few years, our agency has noticed an interesting pattern. As we've discussed in previous posts, a key way brands get incremental revenue is through Product Catalog on Google/Facebook. But with subscriptions, this ad type unfortunately doesn't cater well to the offering, since brands often will only have one product at a time. That limits what we can do, ad wise. If you're a direct to consumer brand who only has one sku in three different sizes, then Product Catalog ads might not be your best route. You're really going to have to get creative with your ads to overcome that lack of diversity.
Truth is, no matter how adept you are at managing performance marketing campaigns, your account will at some point experience subpar results. And many of the strategies and tactics we use to fix and bounce back don't work here. You simply don't have as many options. That where creative testing so interesting and important, that's the tactic we have to anchor to. Even if there are some audience elements to vary on, like lookalikes and retargeting, but ultimately the tilting point is creative. (For more tactics on overcoming this challenge, please refer to our series on performance creative for maximum brand growth.)
Think you're ready to take the plunge into subscription products? If so, use these guiding principles as you make your way. If not, stay tuned for next week's post with additional tactics on ad creative, gifting options and other performance marketing recommendations.