Approaching Customer Acquisition Beyond Facebook Ad Buying: Which New Ad Platforms To Try & Why
By Sammy Frankel, SVP, Performance Marketing, Metric Digital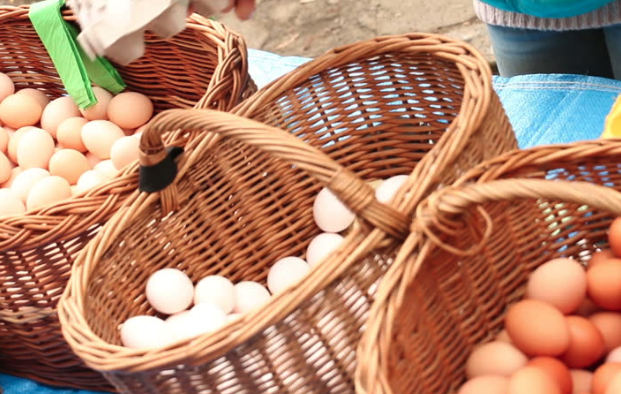 Facebook often feels like a crowded mall.
We've been helping our clients scale on this growing platform for many years now, and have noticed that it's been sparking higher competition (and pricing) than ever before.
In our dealings with DTC brands, many marketing teams have been asking us about how to approach customer acquisition beyond Facebook buying. And we couldn't be more excited. Our agency has doubled in size in the past few years, and part of that growth story has to do with the exciting work we've been doing on new channels and platforms have been gaining ground in the digital marketing space.
In my career, I've had the privilege of managing teams and Paid Media across SEM, Paid Social, Display, Video, Digital Audio, OTT, Digital Out of Home & eRetail. With that experience, I wanted to dig into many of the common questions brands ask about this topic.
Why do you think more DTC brands are approaching customer acquisition beyond Facebook ad buying?
Numerous reasons. The rising costs of media, changes in consumer behavior, not to mention a brand's core audiences are reachable beyond the tried and true Facebook and Instagram platforms. Instagram is competing for attention with Hulu, which is competing for attention with Spotify, which is competing for attention with, you name it. Consumers are spending their digital time in a lot of places because there are more viable options.
Jeffrey Katzenberg comes to mind, who launched Quibi, the bite-size original programming channel designed for smartphones. Maybe you saw their Superbowl ad:
It's too early to tell if it will deliver, but if you examine the timeline of digital media, it makes sense that that platform exists. It might be the next big thing, or it might be the next Friendster or MySpace.
There are a lot of code words or tells within any organization. In marketing, it could be "Hit the Facebook wall" or "Looking for cheaper acquisition." Are there any other telltale signs, phrases, or red flags that companies should be aware of, as it relates to this topic?
More and more brands are outwardly coming out saying that they want to diversify their media mix. They don't want to be too heavily invested in one channel, because you never know how the algorithm or consumer preferences will change. And with all the data controversy that happened with Facebook recently, it leaves a lot of brands and advertisers concerned with putting all their digital eggs in one basket.
But, growth brands continue to have aggressive growth goals and need to be able to answer to their finance teams, who are understandably reluctant to sign on for something that's unproven. Marketing executives need to work on projections and confidently say that they're going to hit their numbers, despite rising media costs. Every brand still needs to find ways to hit their goals in a way that's profitable internally. Hence, the cry for help.
The question is not whether you should diversify, but how. Some companies have taken to podcasts, while others use subway ads. Brands are just testing different things to see what sticks. There's no silver bullet at this point in history.
For those brands willing to take a risk and innovate, there are first mover advantages to be had. When Casper tested into Direct Mail a few years back, it was innovative as it was unique for a disruptive brand to be advertising through a seemingly antiquated tactic. But it worked, in that it received consumer attention because it was an uncluttered space and they were able to break through. But now everybody's doing it. Not because that strategy is necessarily better performing than paid digital media, but because you need to find ways to differentiate yourself in the mediums that might be uncluttered or unsaturated.
And to clarify, just because a space becomes crowded doesn't mean that it's not worth the time and investment. With increased noise comes an even higher importance of having a strategic approach to fundamental advertising inputs like audience, creative and messaging strategies.
How long do you think the testing period like this will continue?
It depends on how risk averse your brand is. Certain brands are more risk averse so they're not going to test something until enough case studies come out indicating the high probability of success. The irony is, at that point, it's often too late.
Take over-the-top (OTT) advertising with video on demand services. With increasing consumer adoption and time spent, there's a high volume of inventory opportunities. That, coupled with the ability to use data to reach your target audiences and advancements in DR measurement, makes it a very enticing space for brands to play.
There are a lot of brands testing OTT advertising to see how it can work for their businesses, but because it is a premium environment with low ad load, from the consumer standpoint, there is significantly less noise. The fact that consumers see fewer ads here vs. Facebook in this leaned-in environment provides a higher likelihood of your message breaking through. It is a great time for brands to be testing here, as the medium continues to be the wild wild west (on the inventory side as well).
It all goes back to a given brand's tolerance for uncertainty. Some brands have to adhere to strict monthly goals, others only look at performance on a quarterly basis. Some brands may have consideration times differ based on conversion cycles. A direct to consumer retail company, for example, might look at their tests and think:
"Hey, it's been two weeks. Why haven't we seen conversions yet? This channel obviously doesn't work. Let's kill it."
Because of those kinds of assumptions, it's our responsibility as advertisers to coach our clients on what that testing period should be in order to get results, and what metrics to look at when evaluating success. The worst thing that you can do is set up a test that's underfunded or run for an inadequate amount of time and decide that it didn't work when you weren't really set up for success.
I was speaking to a company recently who wanted to test YouTube as a medium. We gave our recommendation for the budget, but mentioned that in order for the brand to really be able to evaluate if the campaign was successful, they needed to take a geo approach. Which was contrary to their past efforts, as they had historically run national television spots.
Unfortunately, you can't cut and paste one marketing strategy to another medium. There needs to be a thoughtfully tailored approach to each new platform, everything from how the campaigns are physically structured in the digital platforms to the duration of the test and rationale behind budgets and exposed vs. hold out markets. As an agency, it's our job to make sure we're being responsible with our clients' budgets and advising them on test-and-learn strategies that allow them to spend smart.
My recommendation to marketing teams is to think about your risk tolerance influencers. This might include shareholders, boards, investors, finance teams and other key stakeholders. Remember that they're going to be reluctant to sign on for something that's unproven, so it is important that your business case for testing includes intelligent forecasting, assumptions, estimated budget, plan of attack, measurement and the KPIs you'll be evaluating.
Let's say you're a DTC pet brand, and Facebook has been a critical growth vehicle for your company in its first few years since launch. Once you hit that point of diminishing returns or higher acquisition cost, what's next?
It's important to look at performance from all angles. And then ask yourself several filtering questions:
Is the drop off because they're not as engaged? Or because our CPMs are increasing? Or because our audience is shrinking or they're just not using the platform as much?
Are our ads less effective for some audiences over others? Do we need to change our creative strategy?
Let's also be careful not to jump to conclusions. Brands might assume they've hit a point of diminishing returns, but are they certain that they're using the platform to the best of their ability? Because Facebook continues to change. How you should optimize continues to evolve as the different platforms come out with updates to their own algorithms.
Before exploring new mediums for testing, it's important to understand more about your audience :
Where do they consume their digital time, and what is the role that those platforms play in their lives?
What motivates them to make purchase decisions, and who are they influenced by?
There is a lot of great data to be gleaned from the different platforms/publishers themselves, however if you are able to learn more about your audiences through 3rd party research tools from the likes of MRI, Hitwise, ComScore, etc., it will put some more science behind your rationale and only make your testing strategy smarter.
There are a lot of platforms where we can use data to reach audiences with impactful, creative experiences. Anecdotally, we know from the trades that podcasts are on the rise, as is OTT. And the good news is, there are ways that we can measure these seemingly upper funnel tactics through a performance lens through pixels other tracking mechanisms to understand the online behavior.
Talk about brands who are using partnerships with other DTC brands to reach new customers.
There can be uncertainty in diversifying your digital marketing mix, and putting hard dollars behind media isn't the only approach. We're seeing more and more DTC brands establish relationships with other like-minded brands through partnerships and product collaborations as a seemingly more organic way to reach new users.
Across our disruptive client mix, we make introductions between clients we feel might be a good fit for partnership based on similar target audiences and brand ethos. The ability to reach new, relevant audiences and lean on the influence of a brand they value is powerful to a new brand trying to build trust with potential new customers. Influence is powerful, and isn't limited to celebrities or Instagram models. Brands are influencers. Publishers are influencers. People trust more than people when it comes to 'influence' and the goal is to access the trust factor however you can. It's like being pre approved.
Brands also need a strong retention strategy. Talk about messaging through email to get more out of existing customers through cross sell and upsell.
Klaviyo and other great email platforms can enable triggered emails from add to cart. Many of these providers also have predictive capabilities, which arm the recommendation engine with strong data to help drive purchases. Doing so enables more curated messaging strategies. Rather than batch and blast to everyone, you can make sure users are receiving communication that is more relevant to their behaviors and relationship with you.
Sephora comes to mind, a brand that smartly taps into replenishment cycles. They know how often you purchase foundation as well as the replenishment cycles for their other customers and they use that data to time the send of personalized emails to remind you that it's time to restock. They time it perfectly and I personally appreciate the reminder.
What final advice do you have for brands hoping to approach customer acquisition beyond Facebook?
Understand that users never spend all their time on one platform. Advertising on Facebook might not be enough to get your message through to your audience. Winning the customer acquisition game for DTC ecommerce is not just having a good ad, it's the right frequency, too. And cross-platform frequency matters, as users consume media across multiple mediums multiple times per day.
Fortunately, programmatic makes it easy to test almost any medium today given the low barrier to entry (no minimum budgets) and you can buy almost anything programmatically now. From OTT to digital audio, video, display, native, you name it. You can target the same data-driven audience cross-screens and platforms and measure and optimize the full journey to key performance goals. It's just not the go-to for most brands.
Prospecting costs money, and if your company has strict performance goals it may require a lot of internal education, research and reestablishment of KPIs before activating that first test. But the time it takes is well worth it in an effort to smartly scale the business. Even if that means loosening your goals to get there.
# # #
Ultimately, these insights and strategies will help your brand be on its way to diversify beyond Facebook and Instagram.
Good luck, and let us know if there's anything else we can do to help you stand out in the crowded mall of digital marketing.