An Update From Shopify's Unite 2019 (+ Tips Your Brand Can Leverage Right Now!)
By Ryan Markman, COO, Metric Digital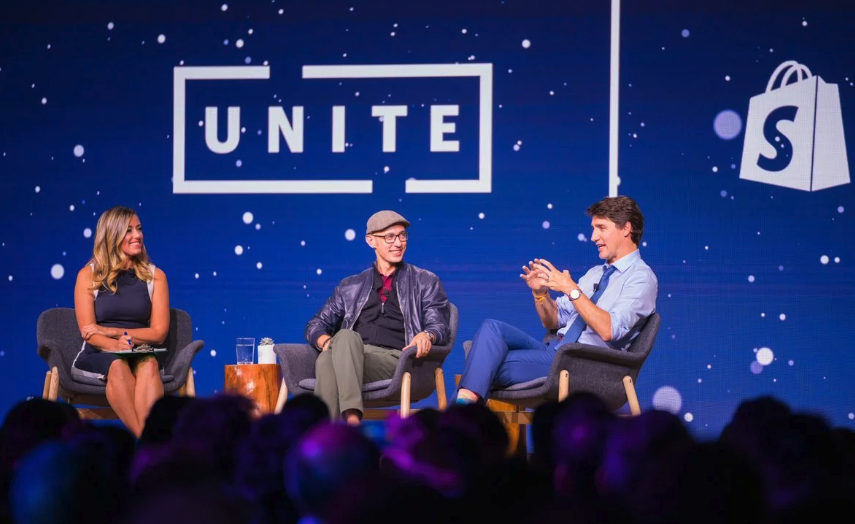 Metric Digital returned to Toronto this year to Unite 2019, Shopify's annual conference.
They revealed many updates in their keynote, and we wanted to share our take on these updates and how they can help drive growth for your ecommerce company, in 2019 and beyond.
First, some noticeable numbers. Shopify reported:
$41 billion in gross merchandise volume
$100m paid out to partners in 2018
800k merchants exist in their ecosystem
29m visits to Shopify App Store
$500m in Shopify Capital deployed for entrepreneurs
With those metrics in mind, now for the announcements!
The biggest one by far: Shopify Fulfillment
According to Shopify's Chief Product Officer, third party logistics options are a pain for merchants and include complex pricing. Marketplace (e.g., Amazon) fulfillment has issues too. Therefore....
Shopify's solution is a dispersed network for fulfillment. Think of this like Shopify's answer to Fulfill by Amazon (FBA)
What's the process? 1) Install the app 2) Select products 3) send to Shopify. 4) Shopify will take less than 1 day to fulfill, 2 days to deliver to over 98% of the US, with 99.99% order accuracy.
Shopify says that today, merchants shipping 10 to 10,000 shipments per day are ideal candidates for the service. Learn more at Shopify Fulfillment.
This is a huge deal. If this works at scale, it's a legitimate alternative to FBA that allows the merchant to retain the customer data (e.g. email address) and relationship.
Online Store
Merchants now have the ability to bring apps to sections in the online store. You can simply drag and drop an app, just like text.
You can also separate content from theme. If you switch your store's theme, the content will follow.
Shopify is also adding support for new media types, i.e., video and product galleries. Additionally, native 3D support, and they report customers are more than 2x as likely to purchase if they interact with the 3D model. If that conversion lift is true, this could be a really big deal! Shout out to Metric Digital client Caraa, who was featured in this announcement.
Checkout
Speed and performance have been improved. Shopify has reduced latency by 20%
Checkout app extensions are also coming soon. You'll be able to build apps to extend into your checkout. Merchants can look ahead to upsell and cross sell other products in checkout.
Custom Storefront Tools
"Headless commerce," arguably the industry's biggest buzzword, gives sellers the flexibility to craft whatever experience they want for their customers
Shopify shows a 300% increase in merchants using these tools
There are new and exciting updates you can now access through the Storefront, i.e., metafields, multicurrency, scripts, and more. The announcement was light on details, so expect more to come!
International Updates
Cross border buyers are up 35% as a response to Shopify's incremental improvements to multilingual and multi currency support, and Shopify is rolling out more improvements this year
Shopify saw a 60% lift in international CVR in the last year
Shopify is adding payments to Netherlands and Denmark
New multi language API makes selling globally as simple as selling domestically.
Online and Offline
Shopify POS (point of sale) now powers over 100k stores.
April launched Shopify Retail Kit
Later this year, they'll release a tap and chip case.
Shopify's POS app will be getting a full overhaul. Shopify POS will act as a multi channel CRM, for example, you'll be able to recommend products based on other purchases. This channel has been rebuilt in Shopify, and now offers a bird's eye view of sales by location and employee.
They're also rolling out cart app extension for POS. This allows merchants to Integrate loyalty and reward, and apply points at POS.
Ultimately, POS experience for the merchant is reimagined to drive faster interactions throughout, apps first class treatment.
You can buy online and pick up in store, available later this year
Shopify Core Updates
New Shipping profiles allow merchants to set up different shipping rules based on shipping needs (fragile, bulky, high value). Now you have more control over what customers see at checkout, and how different products are treated (including pricing)
The new GraphQL fulfillment API will offer accurate automated control and visibility of what's happening in fulfillment, including in third party apps.
A feature 10 years in the making, you will finally be able to edit order after placed!
Launching Shopify in 11 more languages

Shopify Plus
Any Shopify Merchant that operates in multiple geographies knows that managing several Shopify stores can be a pain. Shopify is now launching single sign on and full integration across multiple stores! Users will be able to use a single merged account to access everything, plus, you will be able to get a single global view of all customers
Shopify flows has been used to automate 1.85B automated tasks, and now you can automate tasks across stores instead of logging into each one and building separately
As a bonus, we wanted to share some insights from Shopify CEO, Tobias Lutke, in an AMA:
Where is DTC going? Tobi's speech addressed history. How people used to go to the cobbler to fix their shoes, in which customers had a direct relationship with the seller. In those days, the customer feedback loop was unbroken. And this new technology along with the direct to consumer trend is bringing it back. How seamless and personal is your communication with your buyers?
DTC is a bit of a misnomer. Today's technology and connected world allows for much greater equality in access to products and services than ever before. It's not just about the internet. Superior products can make arrive to their target more easily than before, and you can have a real retail presence more easily than before. The paradigms of how to get in front of your customers will continue to evolve; for example, as Facebook and Google get more expensive, other channels and new tactics will evolve.
Shopify / Mailchimp breakup. Attendees were not afraid to ask the tough questions. One participant asked about the email elephant in the room. Mailchimp was unwilling to share unsubscribe data with Shopify, despite Shopify needing that info to share with other email apps to prevent emails being incorrectly sent to unsubscribed users. Tobi's theme is that the merchant is supreme. The highlight of this answer? Tobi ended the speech saying, "Mailchimp needed a timeout."
Whew! What a trip, eh?
Our main takeaways for eCommerce companies? Keep an eye on Shopify's fulfillment network, evaluate if 3D modeling and/or video on product pages are a good fit for you, make your life easier by using single sign-on for multiple Shopify stores, increase AOV by upselling on the checkout page, take advantage of the new POS app, and solve a common customer complaint by (finally) being able to edit orders after placement.
We're thrilled to see how our merchants will leverage the tools to grow in 2019!
Get our tips straight to your inbox, and start driving revenue today.
Thanks!