Aiming To Save Budget By Producing Your Own Content? Keep These Tips In Mind!
By Keenan Kelley, General Manager, Metric Studios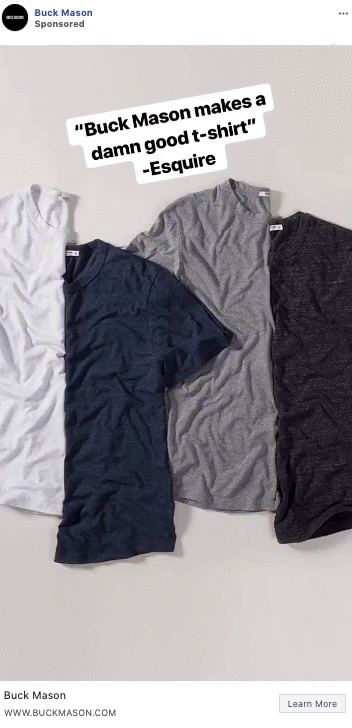 If you're planning on executing your own ad creative production, either photos, videos or both, here's the most important thing to remember:
Make sure whatever you shoot is usable from a performance marketing perspective.
Historically, many brands have shot photos and videos for lifestyle or product images through the lens of website or organic social content. Which leads to beautiful creative assets that are perfect for hero images, shareable posts, and so on. But that lens can also make the post production process harder and longer when your brand ultimately launches paid social.
Because producing ongoing video and photo assets is critical to scaling your business with paid advertising, it's important to continually fill the pipeline with fresh content highlighting your product, brand, community and lifestyle.
The Products
Shoot products on a white background, ideally taken from above and with a mix of both close up and from a distance. Shoot products horizontally rather than vertically, that way you have less to edit and more white space for 1:1 dimensions. Centered or camera-facing angles are best for products. Don't worry, you can always alter angles in post-production if necessary.

Also important: Remember to highlight the details of your offering. Product close ups are useful to help visualize important specifics such as textures, colors, and materials.

The Models
Models should largely be camera-facing. Shoot multiple angles (side, back, etc). Shoot mostly on a white background. But aim for capturing variety. Solid colors backgrounds are good.

Don't forget: We're all real people at the end of the day! Source models from a variety of ages, ethnicities, weight classes, etc. "Imperfections" or "quirks" such as freckles, birthmarks, or body hair, are encouraged. How you direct your talent is really up to what you feel best represents your brand. We encourage not taking things too seriously. There is value in exploring quirky and more lively poses. Show customers how they might use your product in their everyday lives.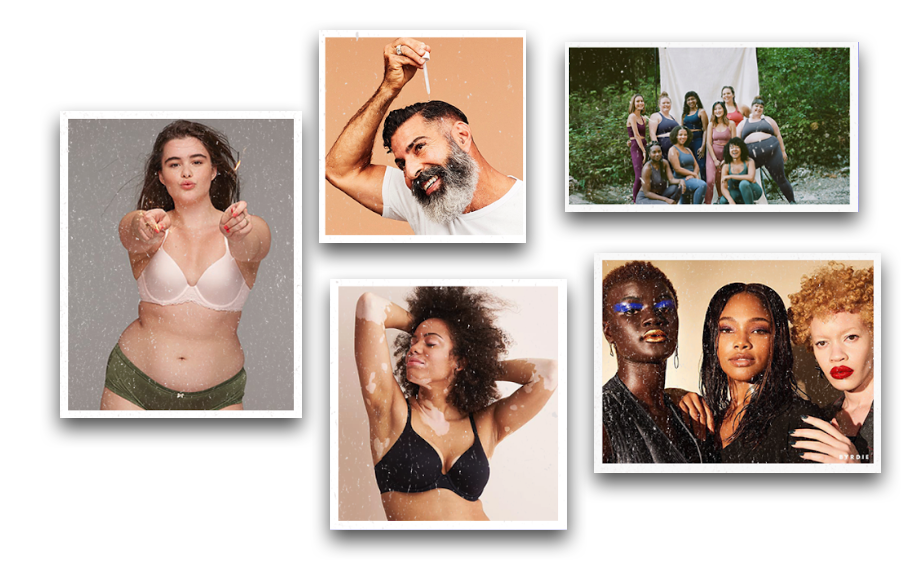 The Application
Capture how your customers will use and interact with your product in video form. This visual has proven to be a powerful tactic in paid campaigns. Consider using close ups and unique angles of the product application. This can be key for highlighting specific product features in post-production. If there is a specific feature you are excited about, be sure to capture extra close ups that can be used to create a naturally flowing sequence.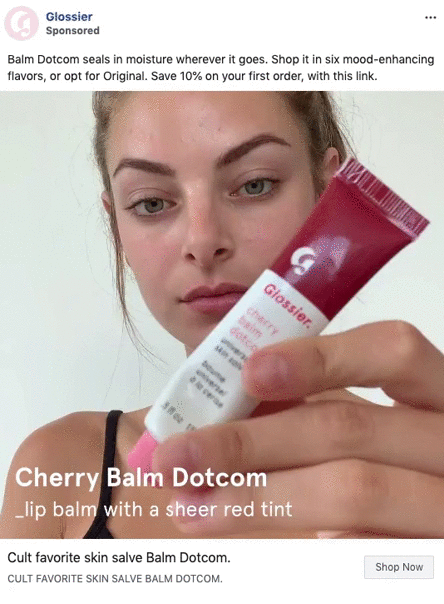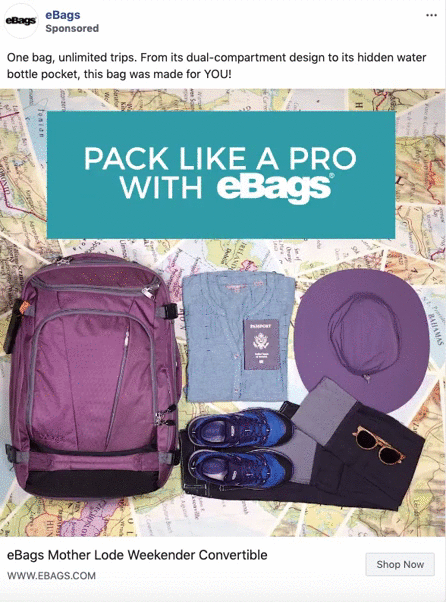 The Ad Type
For lifestyle ads, consider the amount of solid color space in the frame. Anywhere you can add text overlay easily without altering the image or possibly blocking the model/product is ideal.
When shooting short video clips an eight-second minimum is preferred. This gives you more to pull from either side of the clip in case of issues (shaky cam, lighting problems, sound). Even if you think you have the shot hold for a second or two longer. For video, use a tripod/stabilizer whenever possible, shaky camera footage is often unusable unless we slow it down dramatically in post. No vertical video, always horizontal, unless shooting UGC video or for Instagram stories.
When exploring UGC testimonials remember that things don't have to be perfect. Data suggests that sometimes lower quality production (ie testimonials shot on iPhone) perform just as well if not better than testimonials with higher production value.
Final thoughts on creative asset production
Before we wrap up, let's summarize with a quick hitting list of best practices:
In general, keep things simple. Remember, it's easier to add effects in post than it is to take them away.
In studio make sure you always have proper lighting. Outdoors be mindful of brightness and shadows.
Make sure you're shooting with proper camera equipment. Do your homework in selecting a good package for the shoot.
For audio, be mindful of ambient/background noise.
Have a plan. Build a run of show by half hour increments for the day. Build a shot list so you can check off important shots as you go.
Using these examples and tips, you'll be sure to shoot photos and videos that are usable from a performance asset perspective, and therefore can help scale your business through paid ads.
If you're aiming to save budget by producing your own content, keep these tips in mind!
P.S. With unrivaled experience scaling the world's leading DTC ecommerce brands, we come with a wealth of knowledge and data to help you do the same. If you'd like to learn more about Metric Digital's Performance Creative Services, contact us and we'll chat about how your brand can increase conversion rate and scale your spend profitably.
Get our tips straight to your inbox, and start driving revenue today.
Thanks!